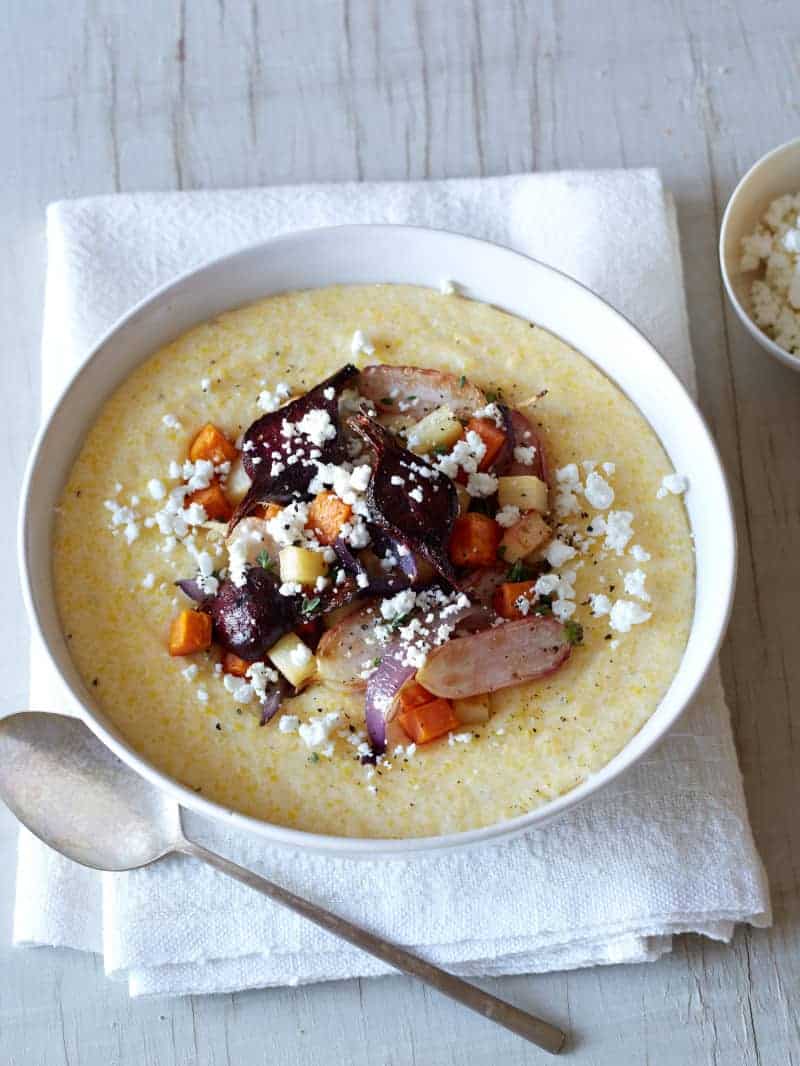 We've really been going all out with 'cozy', comfort' foods lately and I don't see that slowing anytime soon, so I'm sorry…or better yet, you're welcome! (the latter just makes more sense, right?!) We're definitely keeping that going today with our Creamy Polenta Bowl Topped with Roasted Root Vegetables! I love a good bowl of polenta…seriously. Aside from frying polenta sticks, this is my favorite way to eat polenta; topped with a big pile of roasted root veg and lots and lots of goat cheese. I also really like eating this dish as both a side dish and main course. I'll just load up on double the veggies and scale back (EVER so slightly) on the polenta when I want to eat this and only this for lunch or dinner. It's a great and comforting dish that you don't have to feel too, too guilty about. Enjoy! xx, Jenny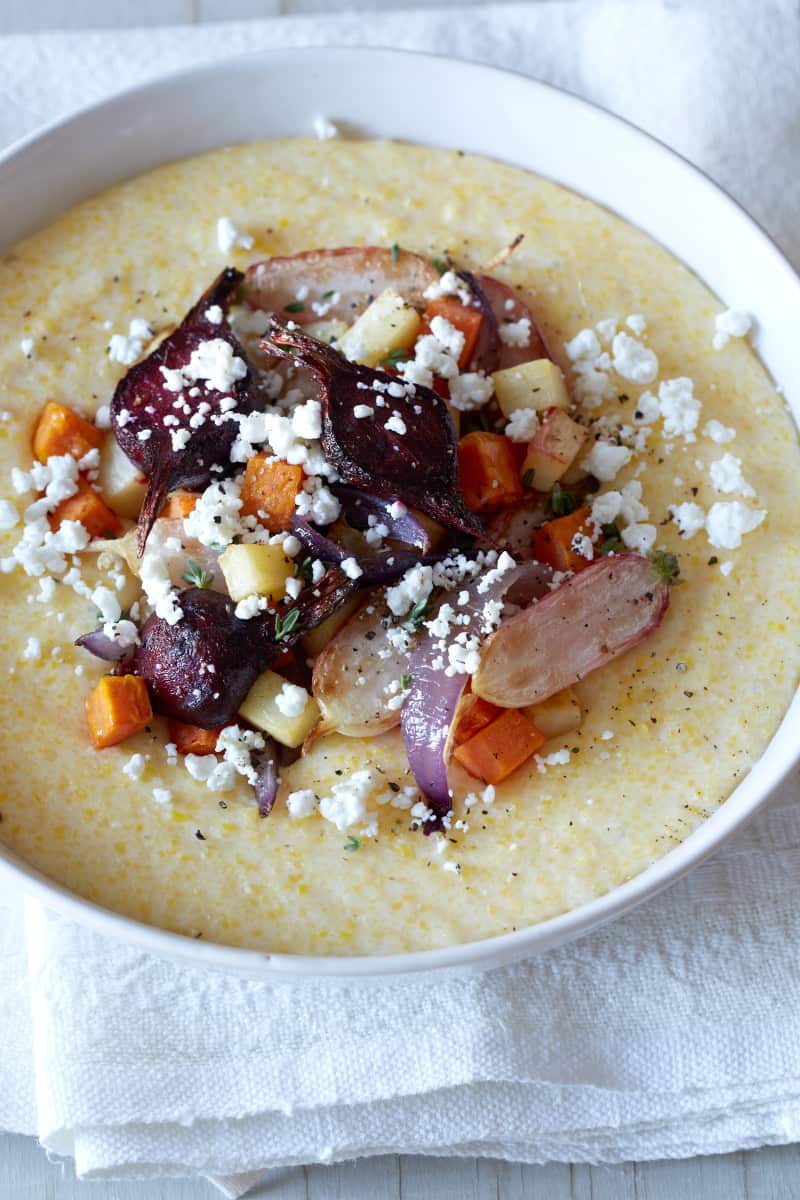 Creamy Polenta Bowl with Roasted Root Vegetables

Serves 3 to 4

Ingredients:
12 radishes, trimmed and halved lengthwise
1 sweet potato, peeled and diced
2 parsnips, peeled and diced
1 red onion, thinly sliced
6 baby beets, trimmed, peeled and halved lengthwise
3 tablespoons extra virgin olive oil
1 tablespoon minced thyme
creamy polenta:
3 cups milk
1 cup dry polenta
3 tablespoons unsalted butter
1/4 cup grated Parmesan
4 ounces crumbled goat cheese
salt and pepper to taste

2 ounces crumbled goat cheese

Directions:
1. Preheat oven to 375˚F.
2. Place all the vegetables onto a sheet pan, drizzle with oil, sprinkle with thyme, and season with salt and pepper. Toss together and spread in a single layer.
3. Roast vegetables for 30 to 40 minutes or until fork tender.
4. While the vegetables roast, pour milk into a saucepan and place over medium-high heat.
5. Bring milk to a boil and begin whisking in the polenta.
6. Lower the heat to medium and simmer for about 20 minutes or until the mixture thickens. Remove the polenta from the heat and stir in the butter and grated parmesan. Season with salt and pepper.
7. Pour polenta into a large serving bowl or divide into individual bowls, top with mixed roasted vegetables and finish with crumbled goat cheese. Serve.