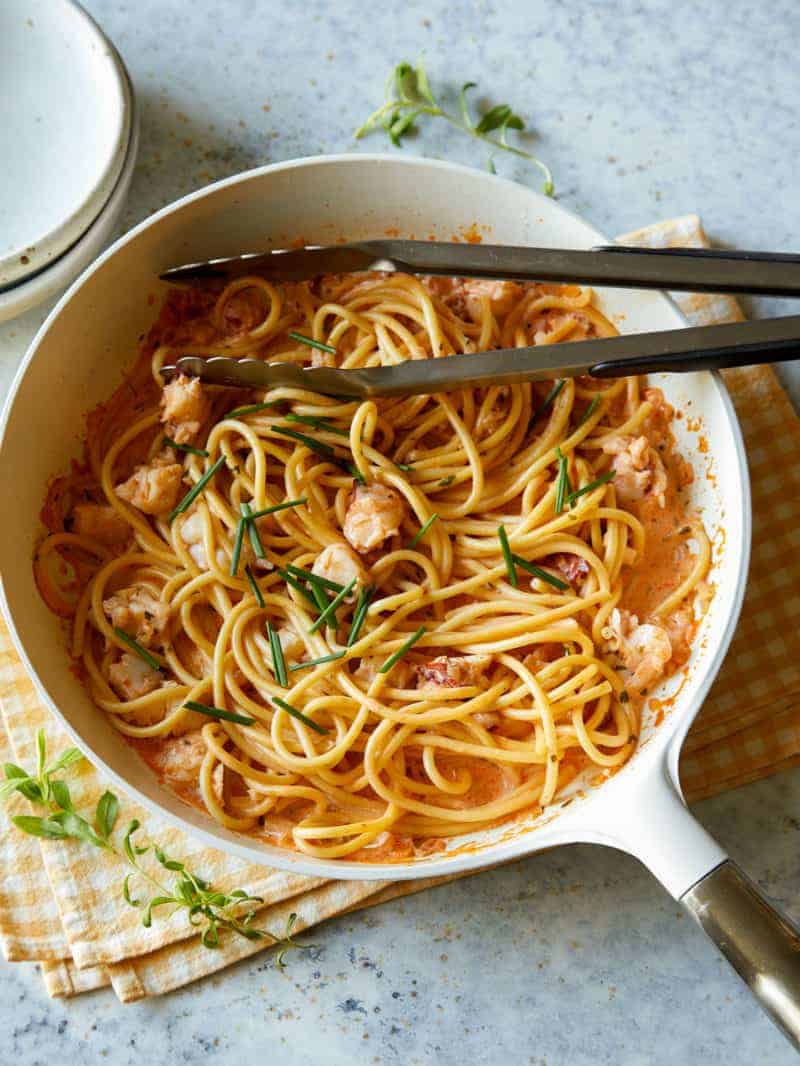 This holiday season we are trying to get the most we can out of all of our leftovers. So sometimes that means freezing things until we are totally ready to eat them. That is why we love to vacuum seal with our FoodSaver®. We can really preserve the food and keep things as fresh as they possible can be. Along with preserving food, we love utilizing our FoodSaver® and their Bags to sous vide. The Bags are really great for locking in flavor which is why they are perfect for sous vide. So today we are going to share with you guys a really delicious sous vide recipe for Creamy Lobster Pasta.
First, we vacuum seal the fresh lobster tails with garlic, butter, and tarragon. The sous vide technique for this dish is really perfect for this dish because it gives the lobster a really soft even texture while infusing them with a ton a flavor. The Bags are completely air tight and designed to hug the food so whatever you're cooking will be cooked as evenly as possible. Get your own  FoodSaver and FoodSaver bags here. There is also an iBotta coupon offer available to purchase your FoodSaver products.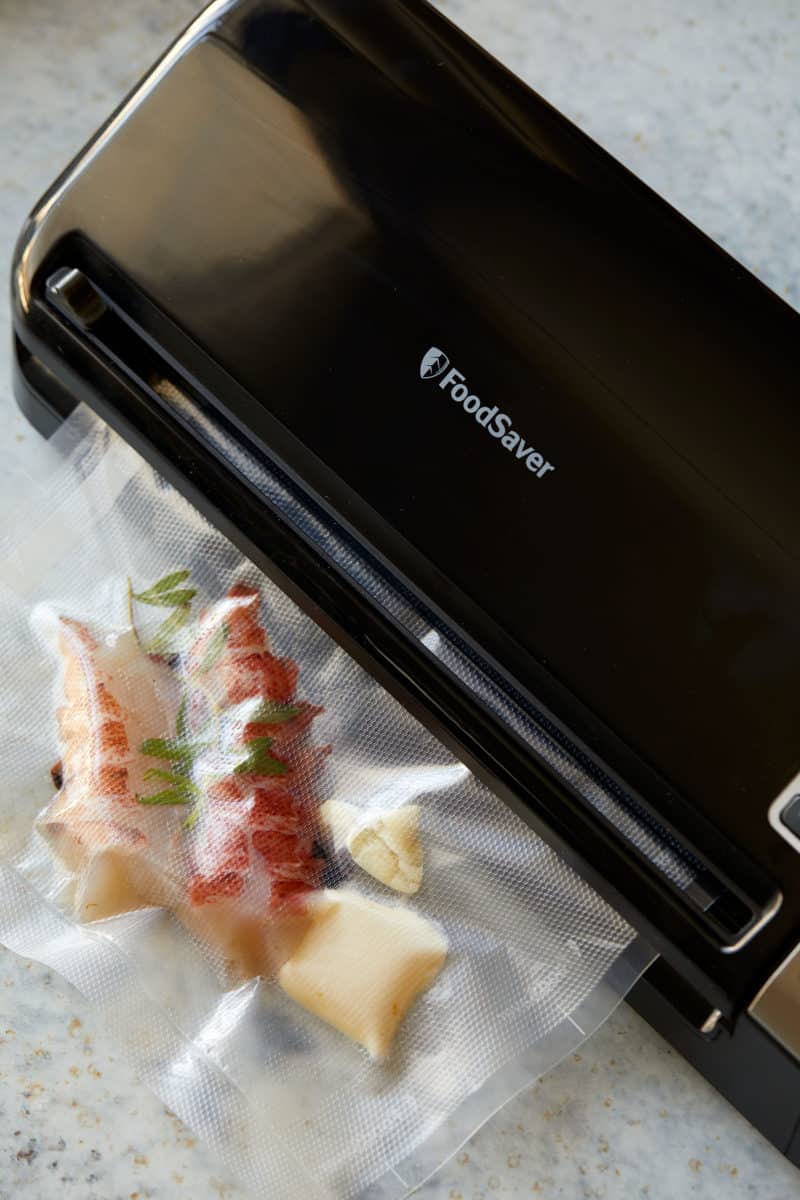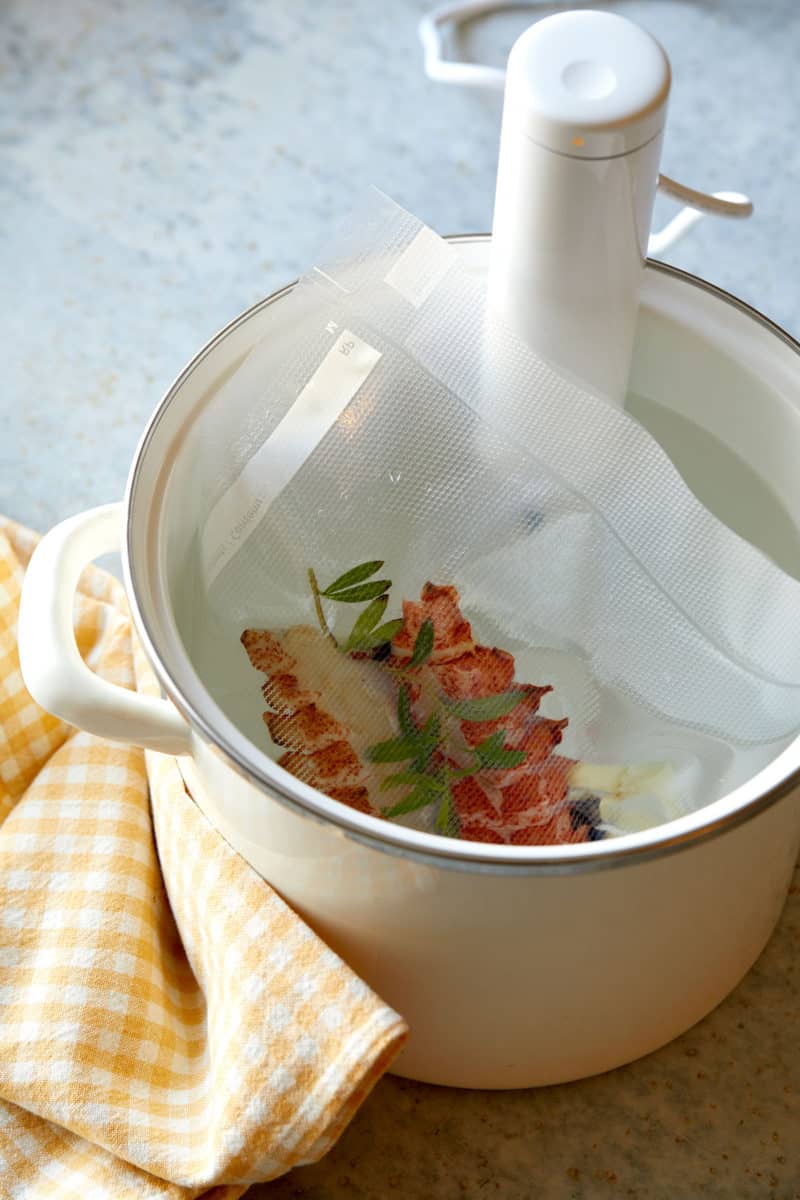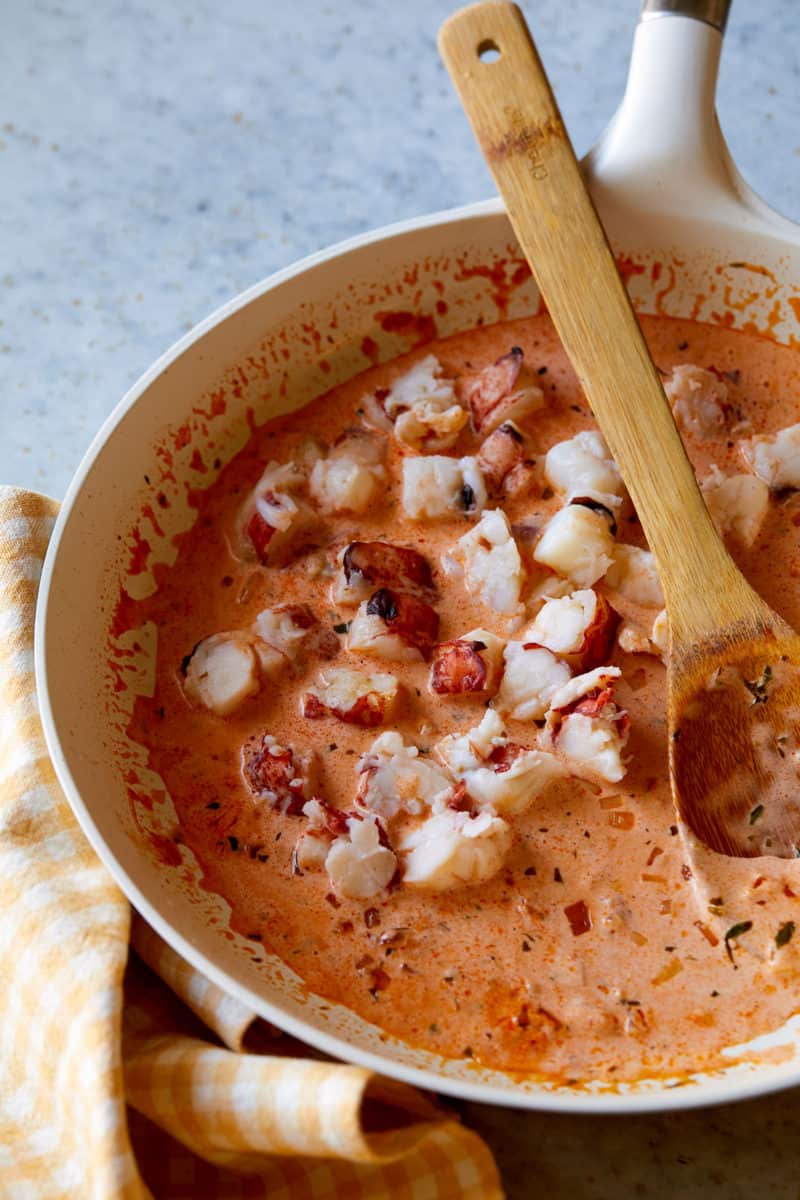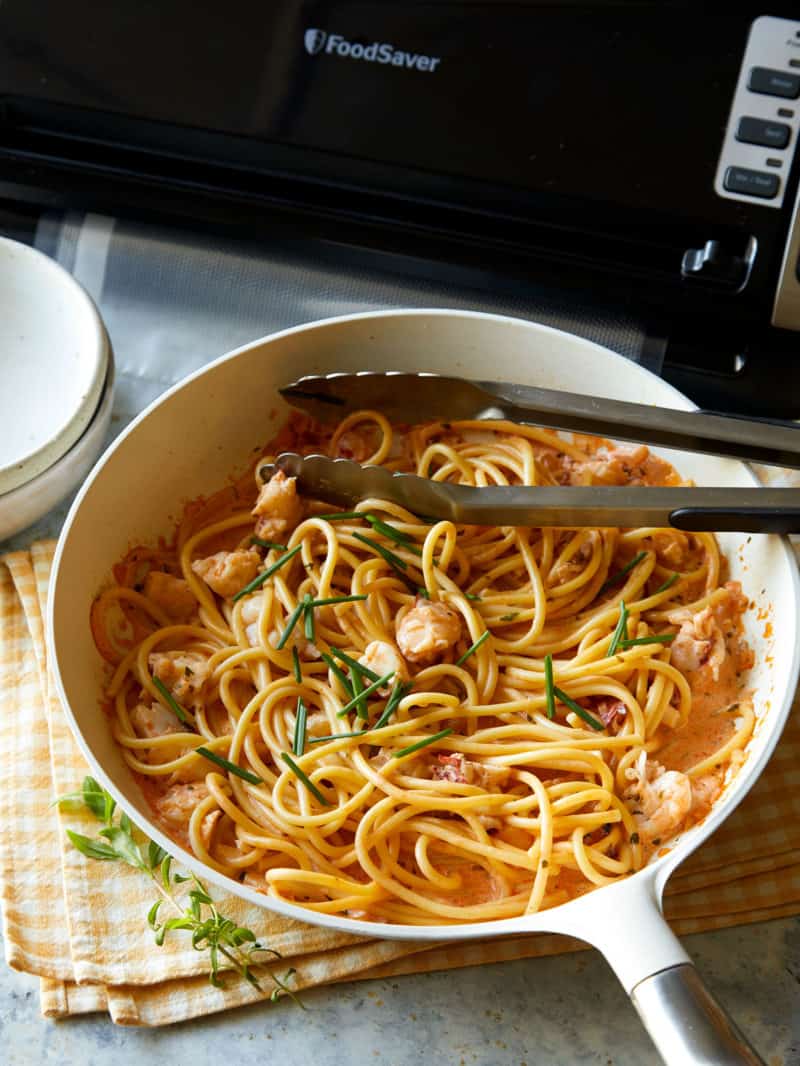 Creamy Lobster Pasta
Serves 2
Ingredients:
sous vide lobster tails:
2 (6 ounce) lobster tails, shells removed (but keep for sauce)
2 tablespoons unsalted butter
1 sprig tarragon
1 garlic clove, smashed
1/3 pound bucatini
1 tablespoon unsalted butter
1 tablespoon extra-virgin olive oil
1/2 shallot, minced
1 garlic clove, minced
1 tablespoon tomato paste
1 tablespoon minced tarragon
1/2 cup brandy
1 cup heavy cream
thinly sliced chives for garnish
Directions:
1. Lightly season lobster tails with salt and pepper. Place lobster tails in a FoodSaver's vacuum seal bag with butter, tarragon sprig and garlic and vacuum seal.
2. Place bag in a water bath and set sous vide at 140˚F for 30 minutes.
3. While lobster tails cook, place a large pot of water over high heat. Once water comes to a boil add a small handful of salt and pasta to water. Boil pasta, stirring occasionally, until al dente. Drain and set aside.
4. Place a large skillet over medium heat and melt butter and oil. Add shallot, garlic and lobster shells and saute for about 2 minutes. Stir in tomato paste and tarragon and continue to saute for an additional 2 minutes.
5. Deglaze pan with brandy and cook until most liquid has evaporated.
6. Remove lobster shells and discard.
7. Stir cream into mixture and season with salt and pepper. Lower heat to medium-low and simmer sauce.
Remove lobster tails from water bath and vacuum seal bags and chop into bite sized pieces. Stir lobster pieces into sauce.
9. Add pasta to skillet and toss together until well coated. Adjust seasonings as needed.
10. Top pasta with sliced chives and serve.
[/print]