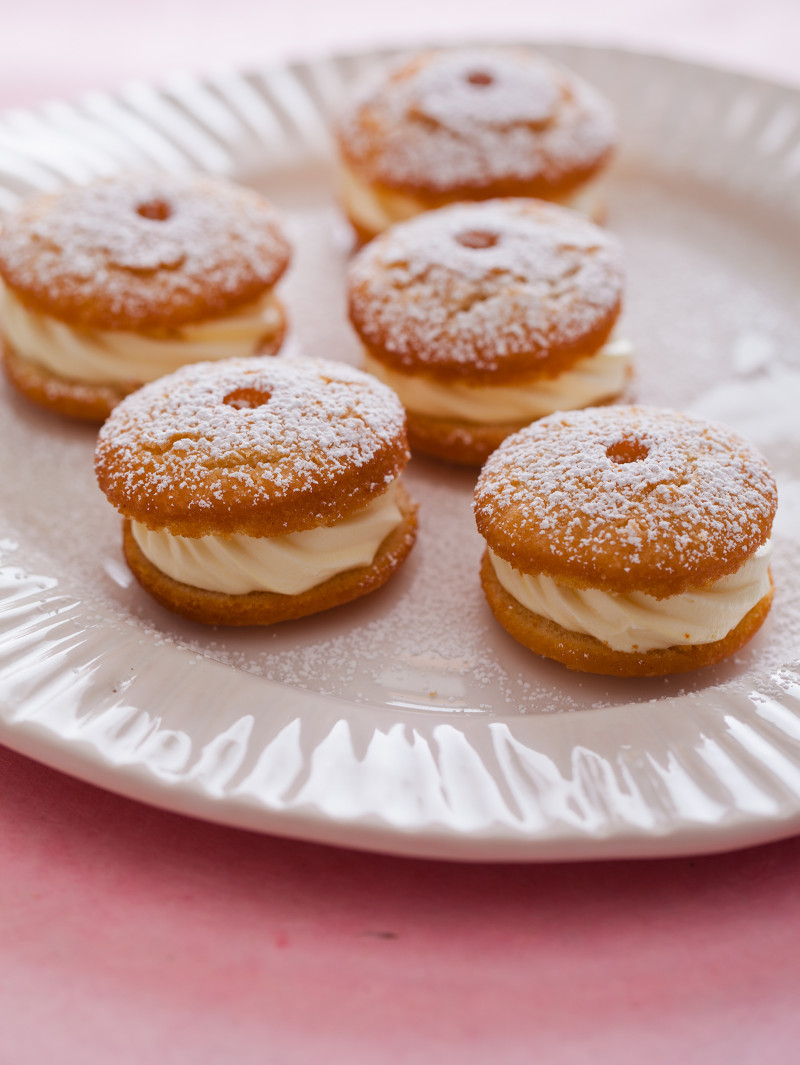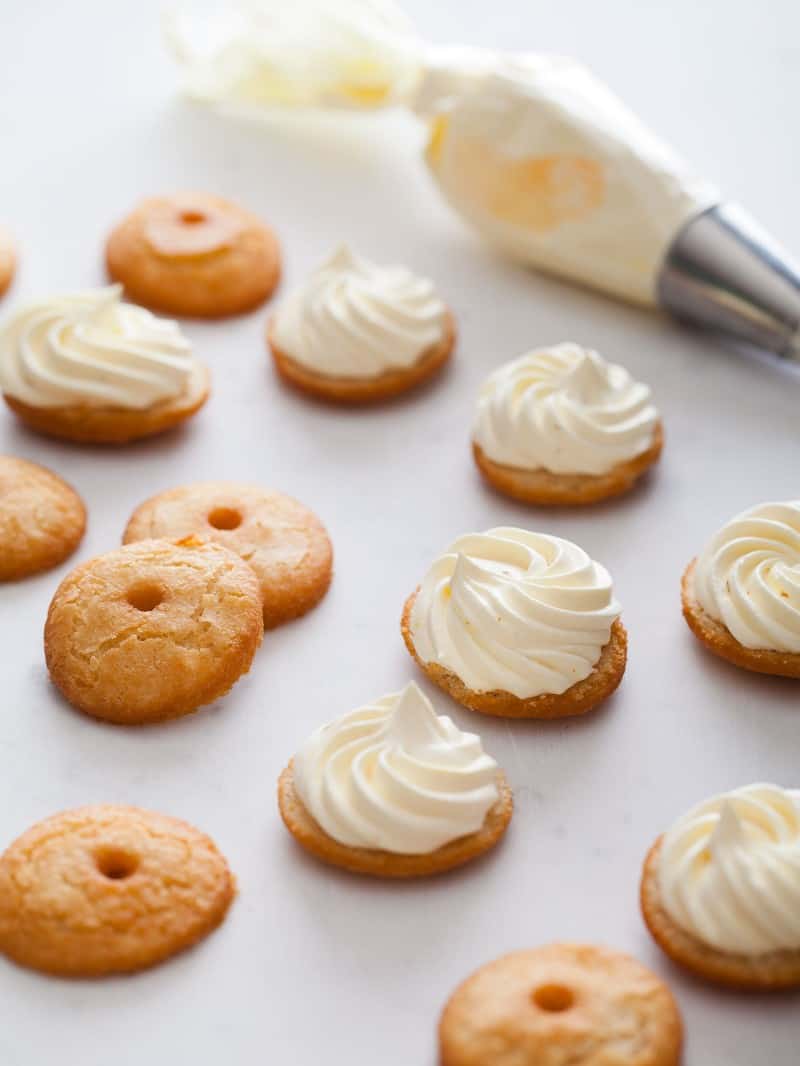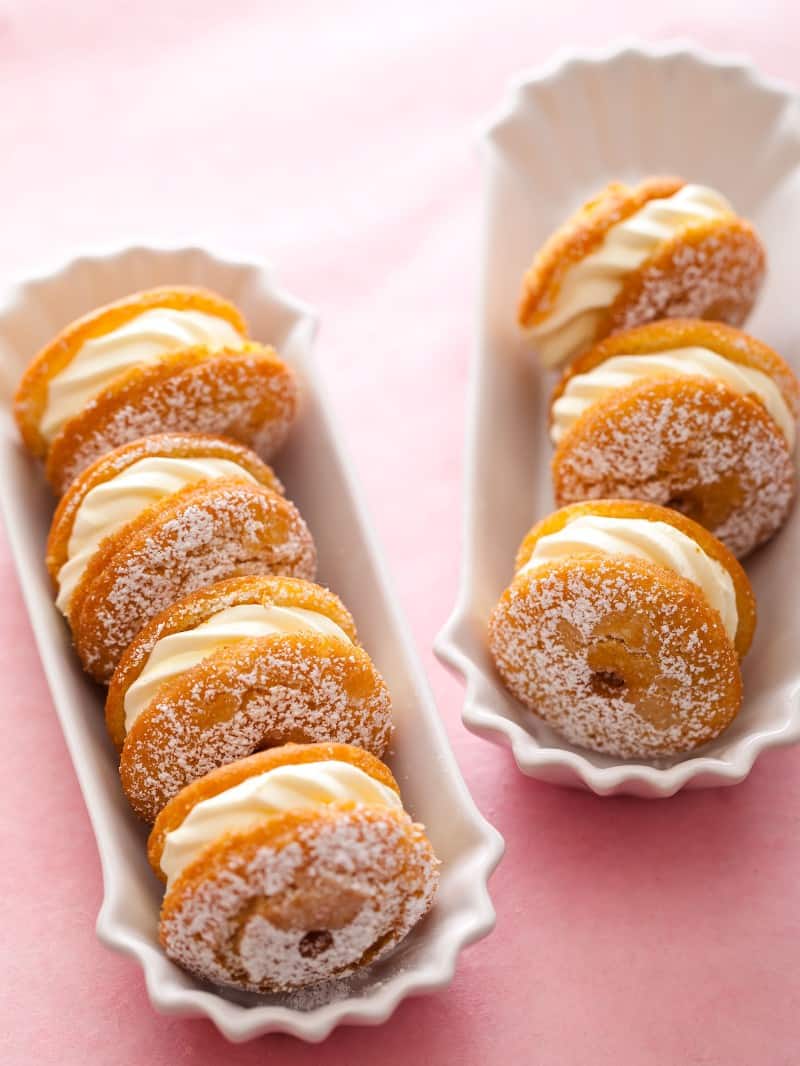 Hi All! Hope everyone had a great time at their prospective super bowl parties. Who won? Who was playing again?! Just kidding…sorta. Anyway, now that we're all rolling ourselves to work this morning, from eating our lives away why not keep going with that just a little longer and indulge in these little guys. Cream Puff Doughnuts! Yea, I know….AAAWWWESOME! Back in December we posted a recipe for No Yeast Cake doughnuts. The recipe is super simple especially since I decided to go the " no yeast" route which totally simplifies the recipe and cuts down on the prep time. I think doughnuts are like a gift from the Gods…who first decided to start frying sweet dough, dowse it in sugar and eat it? Whoever that person was, I'd like to give them a hug; what a genius. Doughnuts are a sweet treat that I can definitely get on board with all day, everyday. Why split them open and shove pastry cream in them? Cause it's awesome and cute….really cute! If you want the recipe for our No Yeast Cake Doughnuts don't forget to hop over here to get the full recipe. I've provided the recipe for a basic vanilla pastry cream below. Enjoy! xx, Jenny
Basic Vanilla Pastry Cream
Makes 2 cups
Ingredients:
1 cup whole milk
½ cup heavy cream
4 large egg yolks
½ cup granulated sugar
3½ tablespoons cornstarch
2 teaspoons vanilla extract
1 tablespoon unsalted butter
Directions:
1. In a mixing bowl, whisk together 1/2 cup milk, egg yolks, 1/4 cup sugar, and cornstarch. Set aside.
2. In a medium saucepan add remaining milk, cream and sugar. Bring the mixture to a light simmer.
3. Whisk 1/3 cup of the hot liquid into the yolk mixture and continue to mix to prevent yolks from scrambling.
4. Pour yolk mixture into the pan with the remaining hot liquid and whisk together over medium-low heat. Continue to cook the pastry cream to allow the mixture to thicken.
5. Once the mixture is thick enough to coat the back of a spoon, stir in the vanilla and butter and whisk until fully incorporated.
6. Strain mixture into a bowl sitting over an ice bath and allow to cool completely.
7. Cover the cooled pastry cream and place it in the refrigerator for at least an hour or until ready to use.
**To assemble: Slice doughnuts in half, pipe a small amount of pastry cream on the bottom half of the doughnuts and sandwich the tops back on. Finish with a light dusting of powdered sugar. Serve
**Tip: If your pastry cream is not as stiff as you would like it you can fold in a 1 1/2 of whipped cream to the mixture to lighten the mixture and allow it to hold its shape.