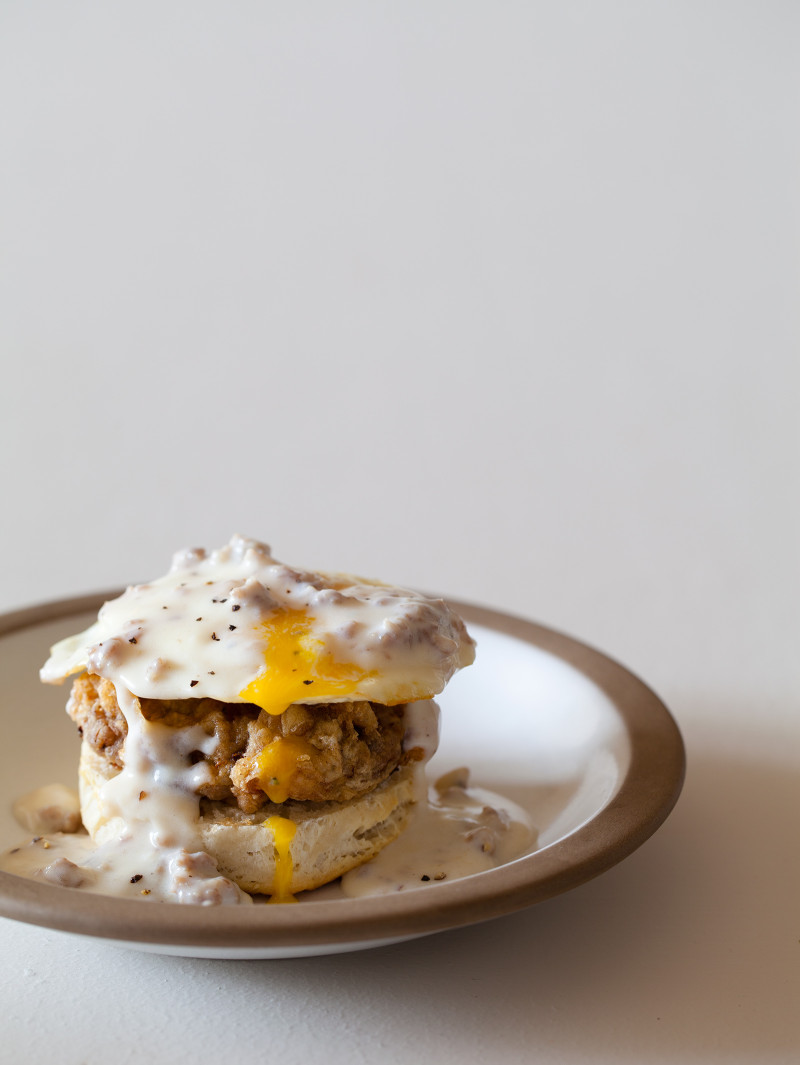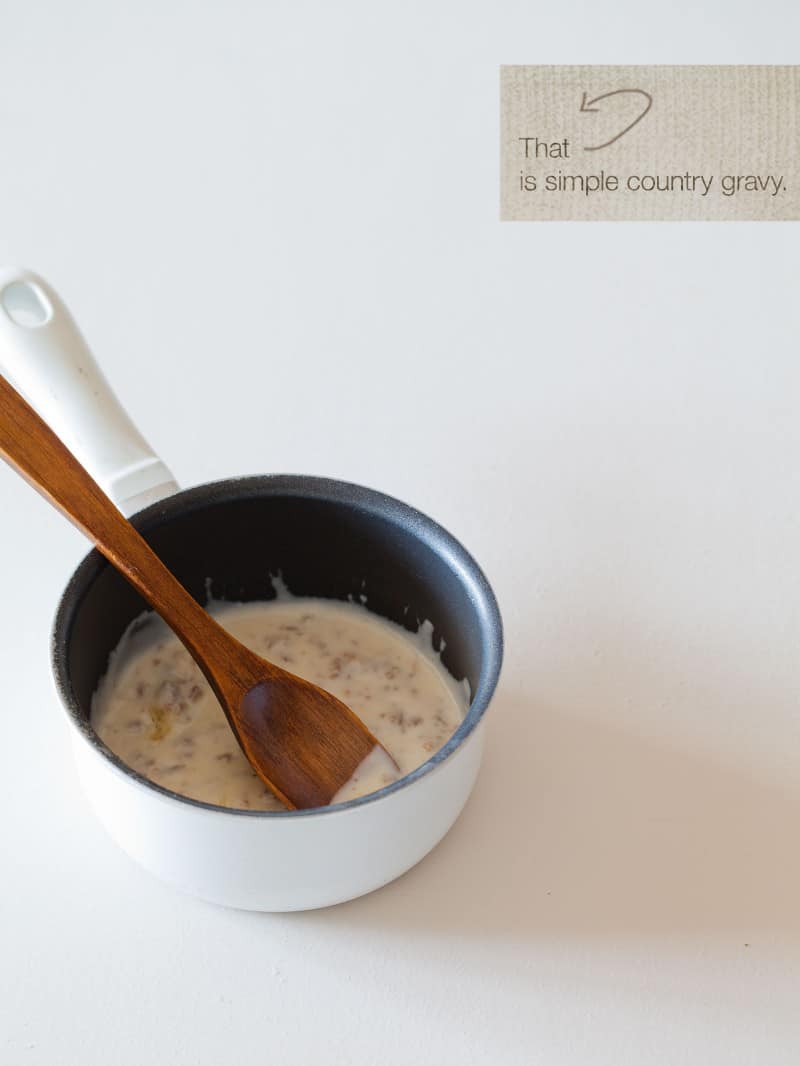 Happy Monday! I watched Office Space this weekend. Remember that movie in all of its PC load letter goodness? So good. So so good. I had not seen it in awhile, and this scene, where the lady makes this horrible face and says in a highly annoying voice "Somebody has a case of the Mondays" makes me want to punch people in the face. Like really. I want to punch people. She should win awards for her ability to say that phrase so well it makes my skin crawl. Ew. Ew. God I love that movie though. Its a keeper. So I hope you are all not completely down today, it being Monday and all. Look on the bright side, we have this wonderful breakfast recipe for you, and you can go home and snuggle on the couch and watch Office Space after work. You could also go home and make this recipe.  It will make  you feel good. Eggs, delicious gravy, fried steak!!!! YES! OR you can just look forward to making it this weekend all week. Have fun.
♥ Teri
Country Style Eggs Benedict
Makes 8
Ingredients:
1  Biscuits and Country Gravy Recipe
1 1/2 cups all purpose flour
2 tablespoons garlic powder
1 tablespoon onion powder
2 eggs, lightly beaten
1/3 cup buttermilk
8 small cube steaks
salt and pepper to taste
vegetable oil for frying
4 tablespoons vegetable oil
8 eggs
Directions:
1. Make one-recipe biscuits and gravy but cut dough into 8 equal sized biscuits instead of 16.
2. Place flour, garlic powder and onion powder in a shallow dish and stir together.
3. Place eggs and buttermilk in another shallow dish and whisk together.
4. Fill a heavy bottom skillet with about 2 inches of oil and bring up to medium- high heat.
5. Season each cube steak with salt and pepper. Lightly dredge each in the flour mixture and shake off excess.
6. Dip the steaks into the egg mixture until fully coated then again in the flour mixture, shaking off any excess.
7. Carefully place a few steaks into the hot oil and fry on each side for 5 to 6 minutes or until golden brown. Drain on paper towels and season with salt and pepper.
8. Repeat until all chicken fried steaks have been cooked.
9. Place a small nonstick pan over medium-high heat and add 1/2 tablespoon oil. Crack an egg and fry for 3 to 4 minutes. Carefully flip egg and continue to fry for an additional 2 to 3 minutes.
10. To assemble: Slice biscuits in half. Place steaks over half biscuits and top with fried egg. Finish with a ladle of gravy over each country style benedict and serve each piping hot with other halves of biscuits on the side.