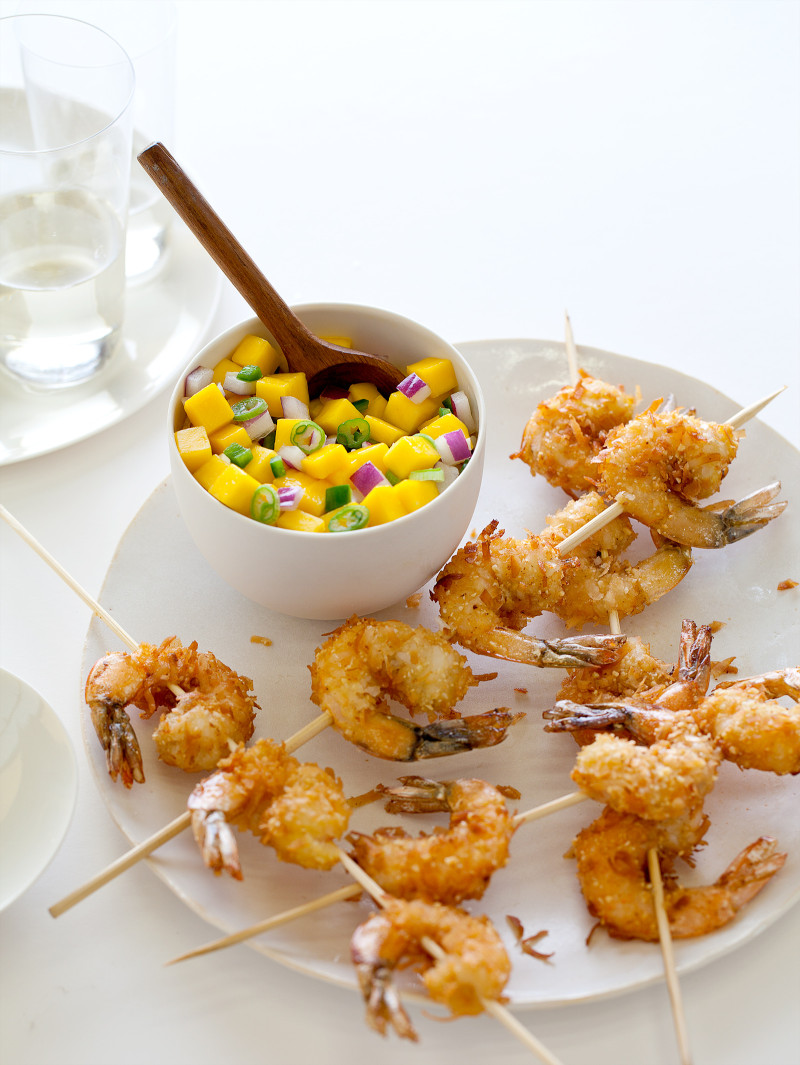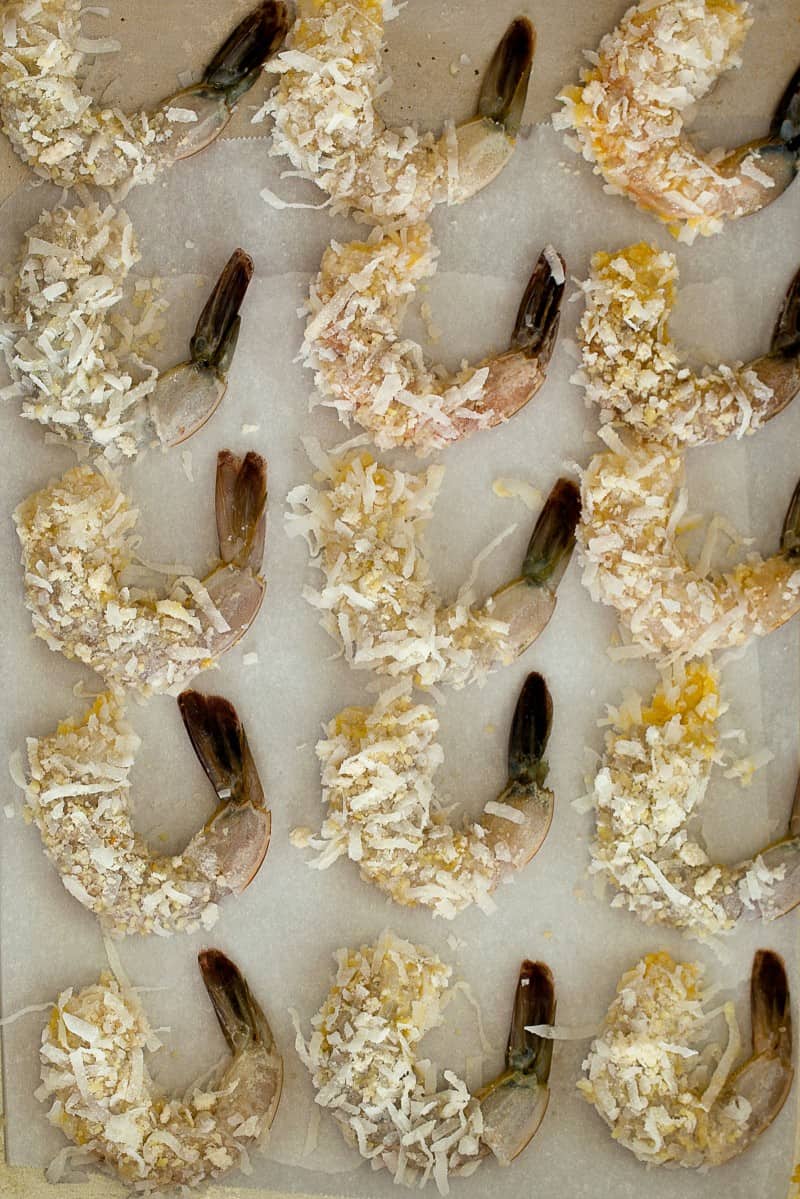 Mango salsa is one of those things can go great with everything. Coconut shrimp, pork, chicken, and chips! If I were you I would double or triple the salsa recipe, and save it as a vehicle for deliciousness to serve with other stuff. Its just one of those summer staple recipes. This recipe for Coconut Shrimp with a Mango Salsa perfectly pairs the crispy coconut shrimp with the delicious mango salsa.
Coconut Shrimp with a Mango Salsa
Serves: 4
Ingredients:
12 tiger shrimp, cleaned and peeled with tails intact
3/4 cup all purpose flour
2 teaspoons garlic powder
1/8 teaspoon cayenne pepper
1 egg, beaten
3/4 cup unsweetened shredded coconut
1/4 cup almond meal
2 tablespoons Panko breadcrumbs
salt and pepper to taste
3 quarts vegetable oil for frying
6 bamboo skewers
mango salsa:
2 mangos, diced
2 tablespoons red onion, iced
1 tablespoon jalapeno, seeded and diced
1 teaspoon garlic, minced
1 lime, juiced and zested
1 teaspoon extra virgin olive oil
salt to taste
Directions:
1. Place oil in a large pot and begin preheating, about 10 minutes before preparing the shrimp, on medium-high heat.
2. In a small bowl, season the shrimp with salt and pepper.
3. In a shallow dish combine flour, garlic powder and cayenne pepper. In another shallow dish, gently toss together the coconut, almond meal and breadcrumbs.
4. Dredge shrimp in the flour mixture and shake off any excess flour.
5. Then dip each shrimp into the beaten eggs, followed by the coconut mixture.
6. Shake off any excess coconut and secure onto a bamboo skewer, 3 shrimp per skewer.
7. Place skewers onto a parchment covered sheet pan and refrigerate for 1 hour.
8. Once oil has reached 350 degrees F drop the chilled shrimp skewers in and fry for about 6 to 8 minutes or until the shrimp are golden brown (be sure to watch the shrimp care fully as the coconut can burn easily).
9. Drain on paper towels and season with salt and pepper.
10. For the salsa: Place all ingredients into a mixing bowl and toss together.
11. Cover and refrigerate until ready to serve. Serve with warm fried shrimp.