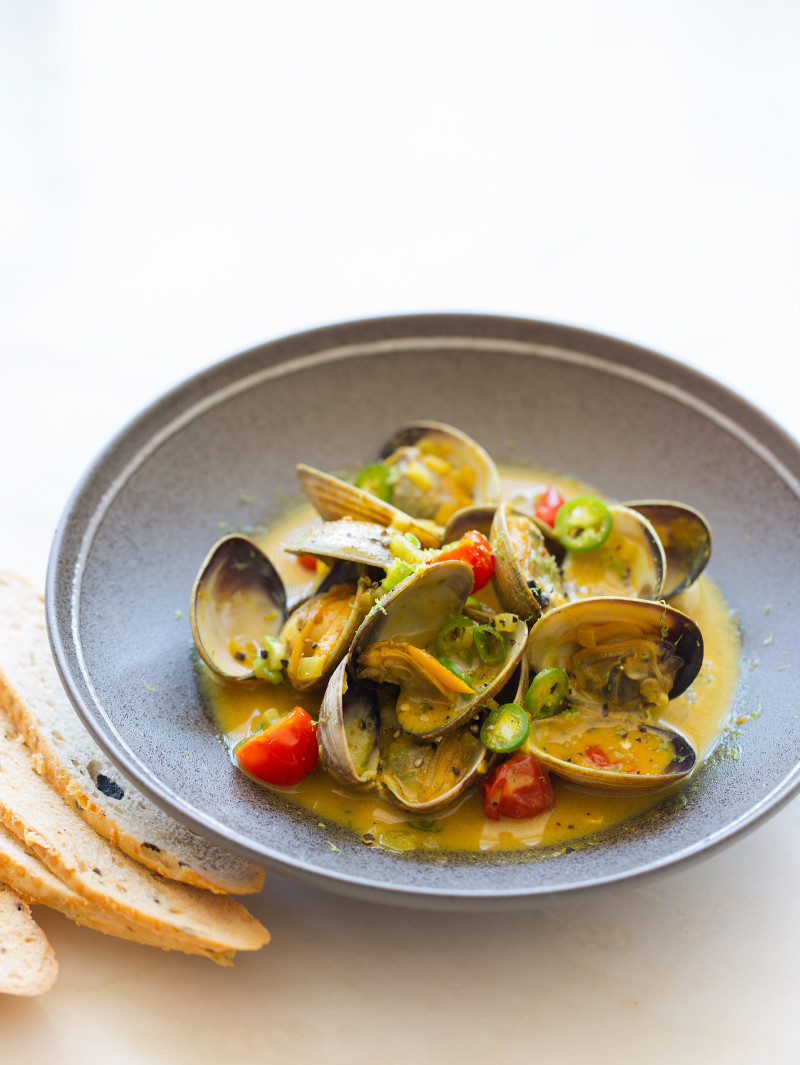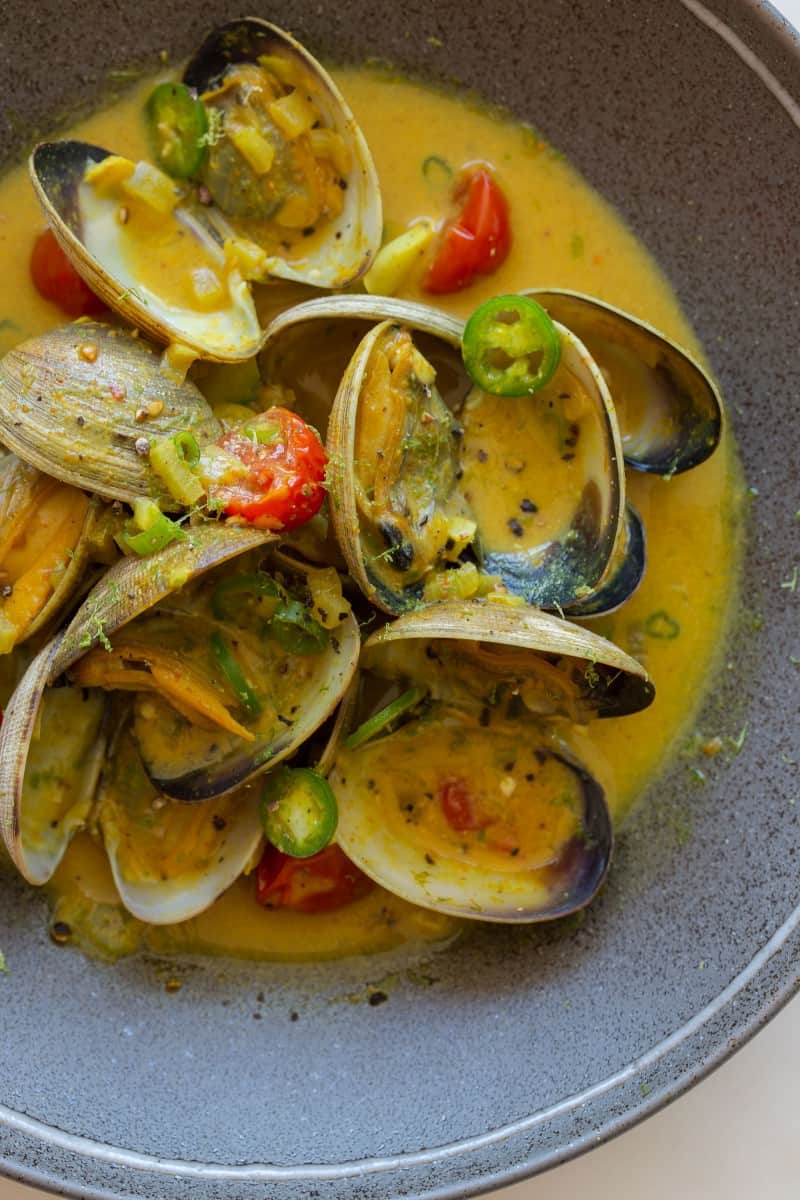 I had never really messed around in the kitchen with clams until last year when I started becoming obsessed with paella. Now, I am pretty into them, and this recipe we have for you today is like a delicious clam dream. First lets talk about when a clam made me scream. I didn't know this, obviously because I am naive concerning clams, but they can move in their little shells. I was preparing my seafood for my paella and scrubbing the shells of my clams. Some of clams had little bits of seaweed sticking out the seams. I decided it would be a good idea to just pull the little bit of seaweed out. Instead what happened, is my little shell friend pulled the seaweed back into its clam, and there by shifting it's weight in the shell, and there by seriously freaking me out. I dropped the little guy into the sink and screamed and ran. This, is sad. I feel stupid screaming, I feel stupid not knowing. When things move in your hands you don't think should move it is scary, so at least give me that. Now that I have told you my story, hopefully you newbies with clams will be aware of the fact that these things can happen. I leave you with Coconut & Green Curry Steamed Clams.
♥ Teri
Coconut & Green Curry Steamed Clams
Serves 2 to 3
Ingredients:
2 tablespoons butter
3 tablespoons Thai green curry paste (or whichever flavor you prefer)
1 shallot, diced
2 garlic cloves, minced
1 tablespoon minced lemongrass
1 teaspoon minced ginger
10 grape tomatoes, cut in half
1 lime, juiced
1/2 teaspoon granulated sugar
2/3 cup clam juice
1 cup coconut milk
1 lb. manila clams, scrubbed clean
salt and pepper to taste
garnish:
lime zest
serrano pepper, thinly sliced
lime wedges
Directions:
1. Melt butter in a skillet over medium-high heat.
2. Add curry paste, shallot, garlic, lemongrass, and ginger and fry for 2 minutes.
3. Add the tomatoes, lime juice and sugar and sauté for another 2 to 3 minutes. Season with salt and pepper.
4. Stir in clam juice and coconut juice and bring to a boil.
5. Add clams and cover with a lid for about 5 to 7 minutes or until most or all clams have opened.
6. Top with lime zest, sliced serrano and lime wedges. Serve immediately.