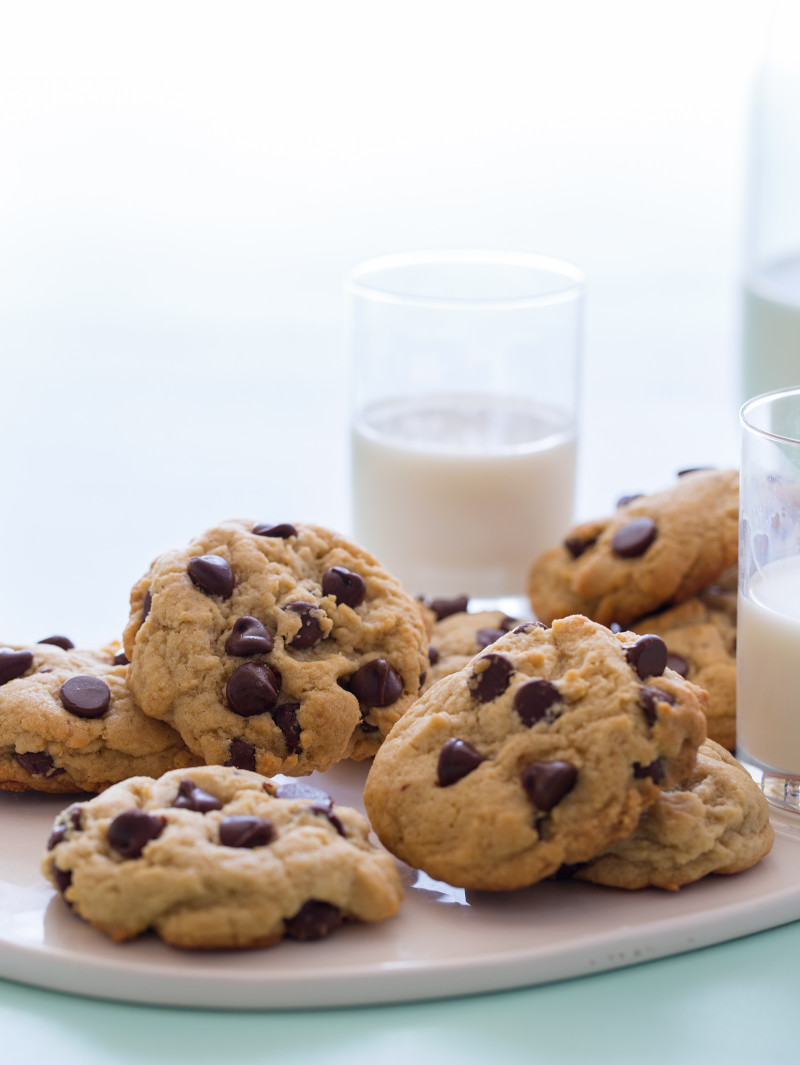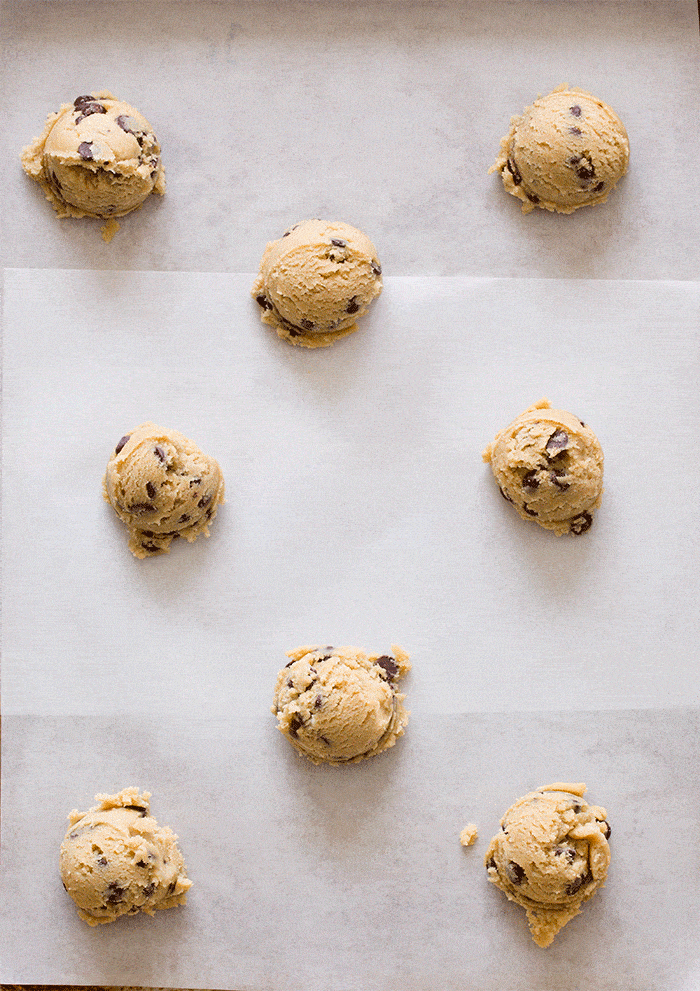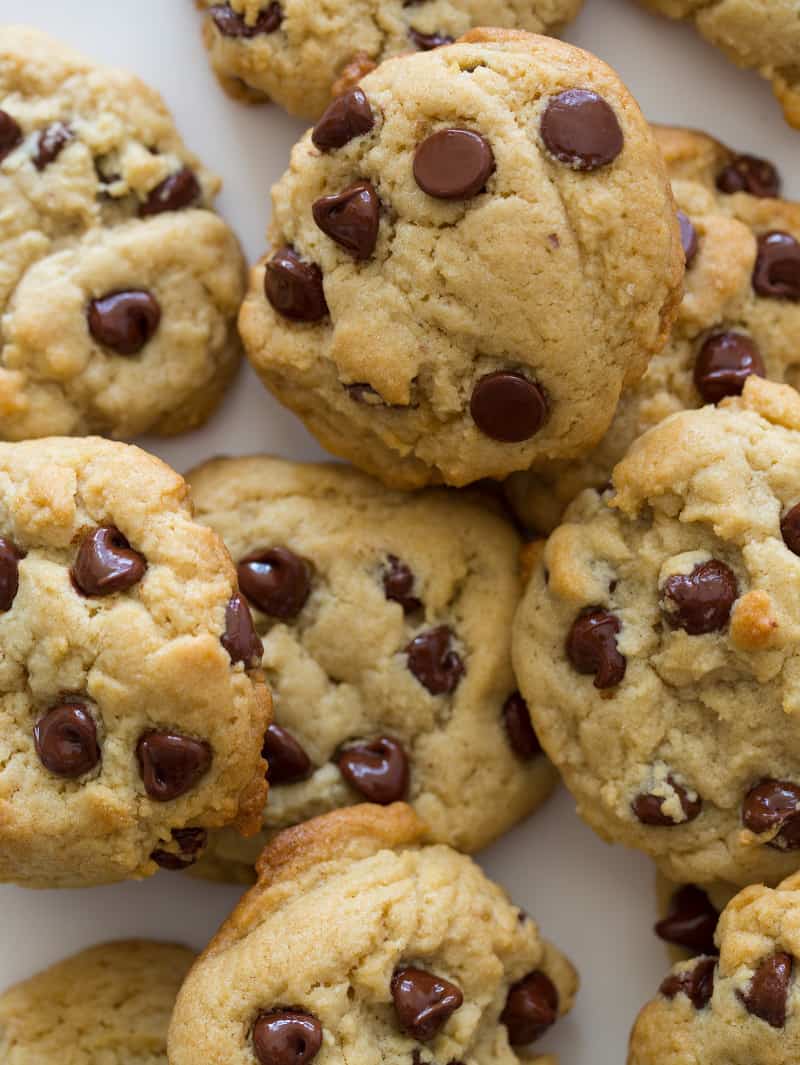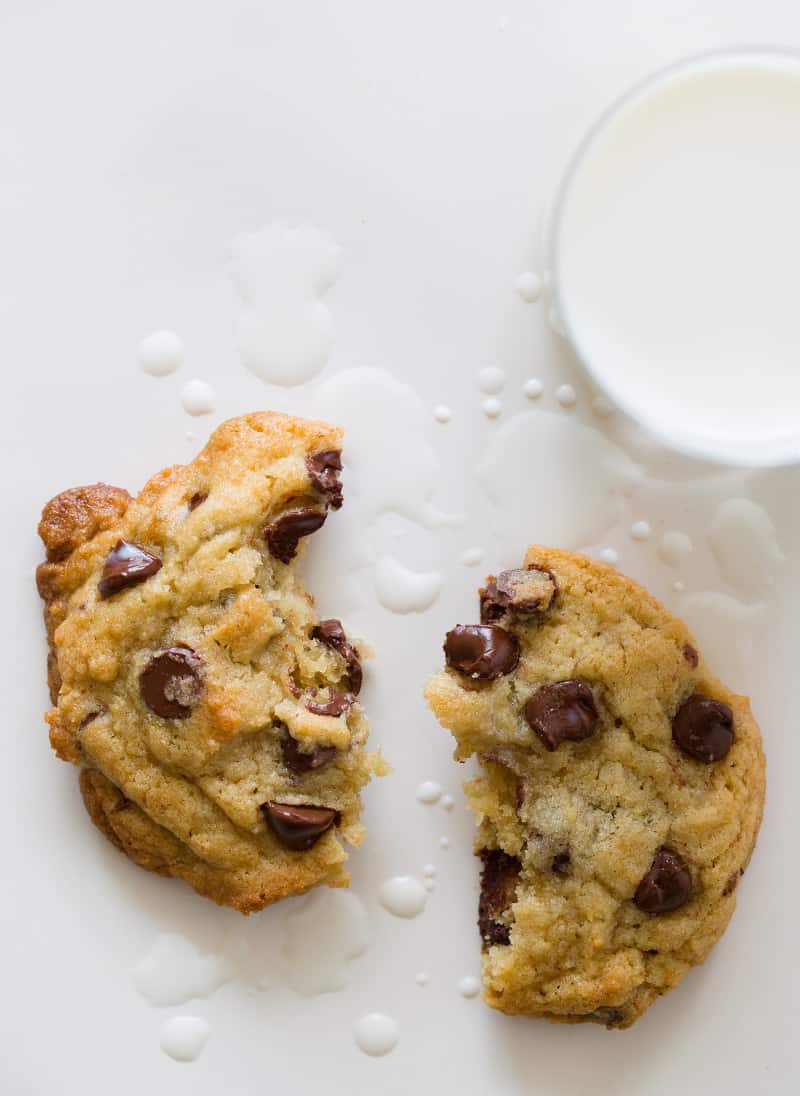 When I was growing up, my Mom owned a coffee cart at our college and Airport (which back then I think was technically a terminal because it was so small). I would often go with her to work as she stocked the shelves and what not. I hated going. We always went into the airport through the kitchen where they prepared all the food for the airplanes. It smelled horrible in there. Like cleaning solution and disgusting food. So naturally as a brat, I complained SO MUCH when I had to go. So my Mom would always give me a cookie from her coffee cart. At first I just ate shortbread, lots and lots of shortbread cookies, so much so I can't even eat them now. Later, she started carrying a local bakeries cookies. The chocolate chip cookie from there was unreal. Sweet, but not too sweet, moist, fluffy, everything you dreamed an amazing chocolate chip cookie would be. Since moving away I think about these cookies so often. So today we have our best ever Chocolate Chip Cookies. The main thing that is important is the fact these cookies are fluffy (mixed with a slight chewy texture). Why is that important? Because Chocolate Chip Cookies are made to be eaten with milk. The fluffy factor happening with these cookies lets the milk really sink in. Which means these Chocolate Chip Cookies are the ultimate cookies MADE for dipping in milk. I hope you love them as much as me!!
♥ Teri
Our Best Ever Chocolate Chip Cookie
Makes 18
Ingredients:
2 cups all purpose flour
1/2 teaspoon baking soda
1 teaspoon tapioca starch, optional (or cornstarch)
1/4 teaspoon salt
3/4 cup (1 1/2 sticks) unsalted butter, melted and cooled
1 cup light brown sugar
1/3 cup plus 2 tablespoons superfine sugar
1 large egg, lightly beaten
2 teaspoons vanilla extract
1 1/4 cups dark chocolate chips or milk chocolate chips (depending on preference)
Directions:
1. Preheat oven to 325˚F.
2. In a mixing bowl whisk together flour, baking soda, tapioca starch (if using), and salt. Set aside.
3. In a mixing bowl stir together (a hand mixer would be best if you have one) butter and both sugars. Mix until just combined with no dry spots, but not creamed together.
4. Add eggs and vanilla and continue to mix until well incorporated.
5. Add flour mixture and mix until fully incorporated and well blended.
6. Fold in the chocolate chips and place cookie dough in the refrigerator for about 30 minutes, to chill and stiffen up. (you can place the mixture in the freezer for about 10 minutes to speed up the chilling process)
7. Scoop 3 tablespoon sized balls onto a baking sheet lined with parchment, about 2 1/2 inches apart and bake for 16 to 18 minutes or until the edges begin to brown, but the tops are still light.
8. Allow cookies to cool for 5-7 minutes before serving.