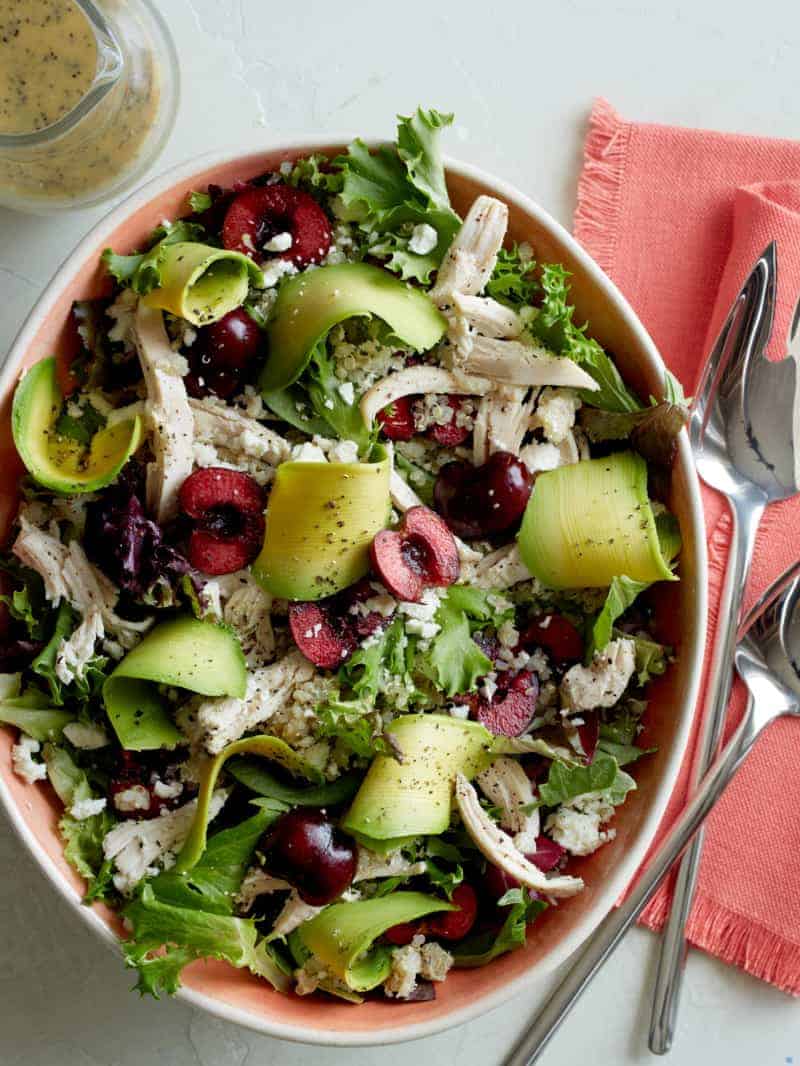 We have another salad sitch for you guys today! I love, love, love cherries and I've basically been eating this Sweet Cherry, Shredded Chicken and Mixed Greens Salad every other day for the past week. I really like this salad because there isn't too much going on but it's still very filling and totally flavor packed! While I really love the cherries in this salad I think the real star is the creamy poppy seed vinaigrette! It's lightly creamy and tangy with a little texture from the poppy seeds…delicious! I also love this salad because it's so easy to throw together and travels well, undressed! Enjoy! xx, Jenny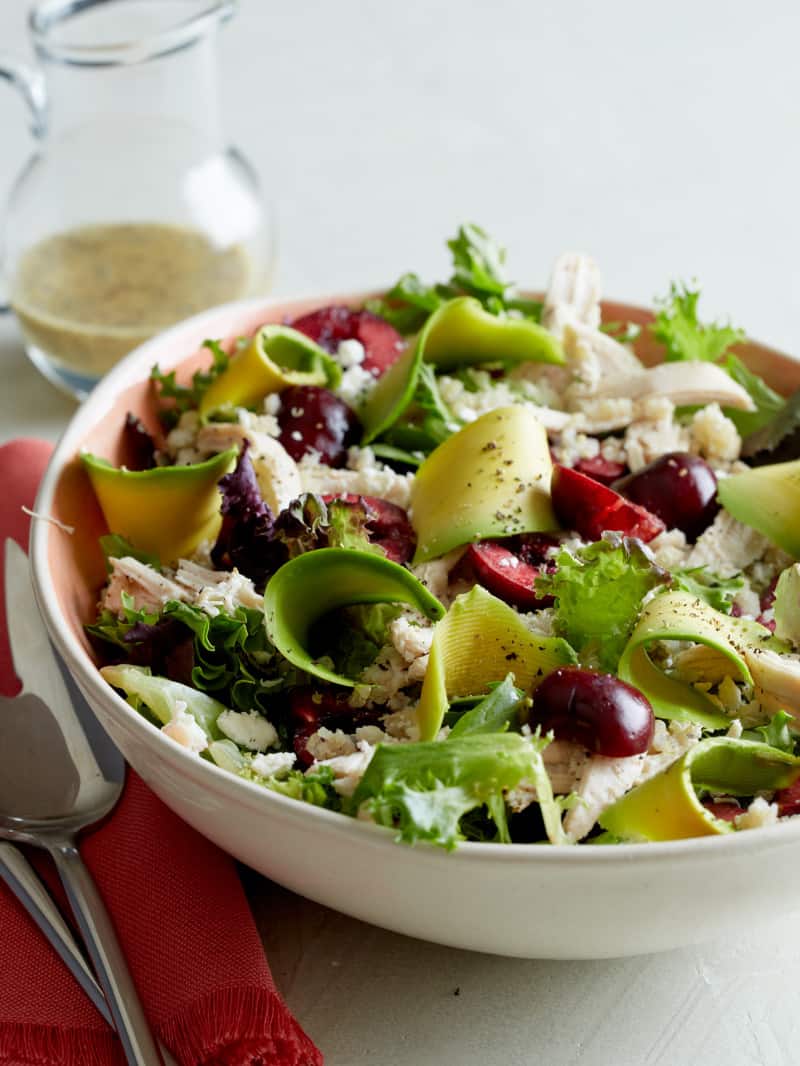 Sweet Cherry, Shredded Chicken and Mixed Greens Salad with a Creamy Poppy Seed Vinaigrette

Serves 2 to 4

Ingredients:
creamy poppy seed vinaigrette:
1 1/2 teaspoons Dijon mustard
2 teaspoons lightly crushed poppy seeds
1 1/2 tablespoons apple cider vinegar
2 tablespoons honey
1/3 cup plus 2 tablespoons extra virgin olive oil
salt and pepper to taste

8 ounces mixed greens
12 sweet (bing) cherries, pitted and halved
1 cup cooked quinoa
1 cup cooked and shredded (boneless, skinless) chicken breast
1/2 avocado, shaved or thinly sliced
1/2 cup crumbled feta
cracked black pepper

Directions:
1. For creamy poppy seed vinaigrette: Place all ingredients, except oil, into a large mixing bowl and whisk together. While whisking, pour the oil into the mixture, in a slow and steady stream until completely incorporated. Season with salt and pepper.
2. To assemble: Top prepared vinaigrette with mixed greens, 1/2 the cherries, chicken, and quinoa and toss together. Top with remaining cherries, crumbled feta, shaved/thinly sliced avocado and cracked black pepper. Serve.