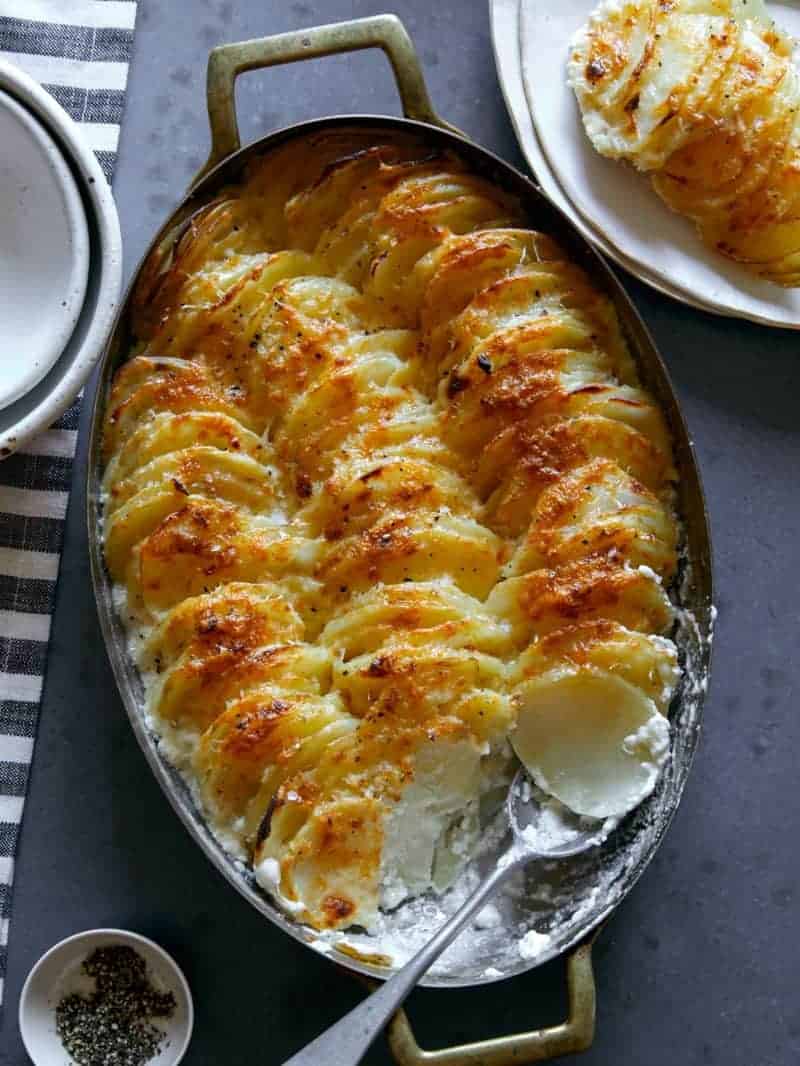 Cheesy Garlic Potatoes Gratin is such a classic dish that you can really have anytime of the year. They're so perfect with just about anything and are especially great to serve to a crowd. Whenever I make these potatoes, they're always the first thing to disappear, so I'd say it's a pretty good sign. If you're still looking for a great side this for this upcoming Easter this dish is perfect, and super pretty! I love how crispy the top bits get. Enjoy! xx, Jenny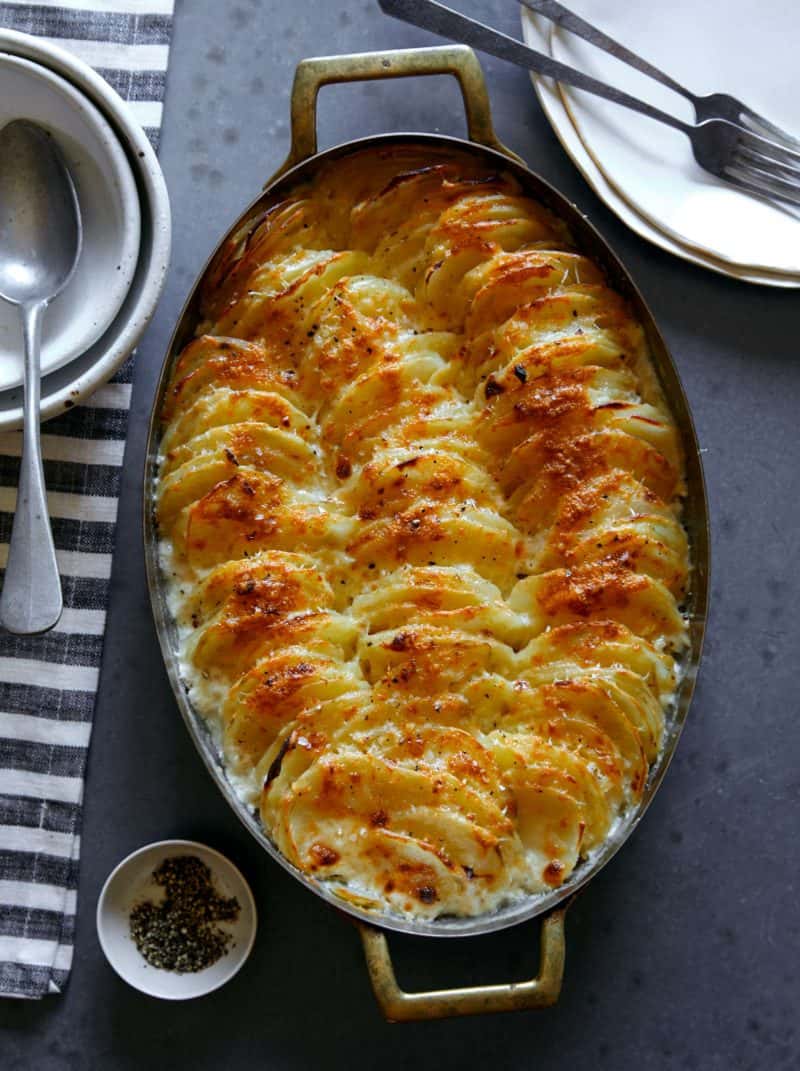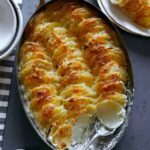 ---
Cheesy Garlic Potatoes Gratin
INGREDIENTS
4

tablespoons

unsalted butter, softened and divided

3

pounds

peeled, russet potatoes

(about 5 medium potatoes)

1

cup

heavy cream

½

heaping cup

shredded white cheddar cheese

¼

cup

grated Parmesan, plus more for sprinkling

3

garlic cloves, minced

salt and pepper to taste
Recipe instruction visual controls:
INSTRUCTIONS
Grease a baking dish with 2 tablespoons butter.

Very thinly slice potatoes (using a mandolin, if you have one).

In a large mixing bowl, combine cream, shredded cheddar, Parmesan, and garlic.

Add sliced potatoes and toss together until all potatoes are well coated. Generously season with salt and pepper and toss together.

Take a stack of potatoes and line baking dish, keeping potatoes upright. Repeat until all potatoes have been used.

Evenly pour excess cream mixture over potatoes and lightly season with salt and pepper. Dot top with remaining 2 tablespoons butter.

Cover baking dish with foil and bake for 35 to 40 minutes. Remove from oven, uncover potatoes, sprinkle top with Parmesan and continue to bake for an additional 25 to 30 minutes or until potatoes are fork tender.

Remove from oven and cool for about 10 minutes. Serve.