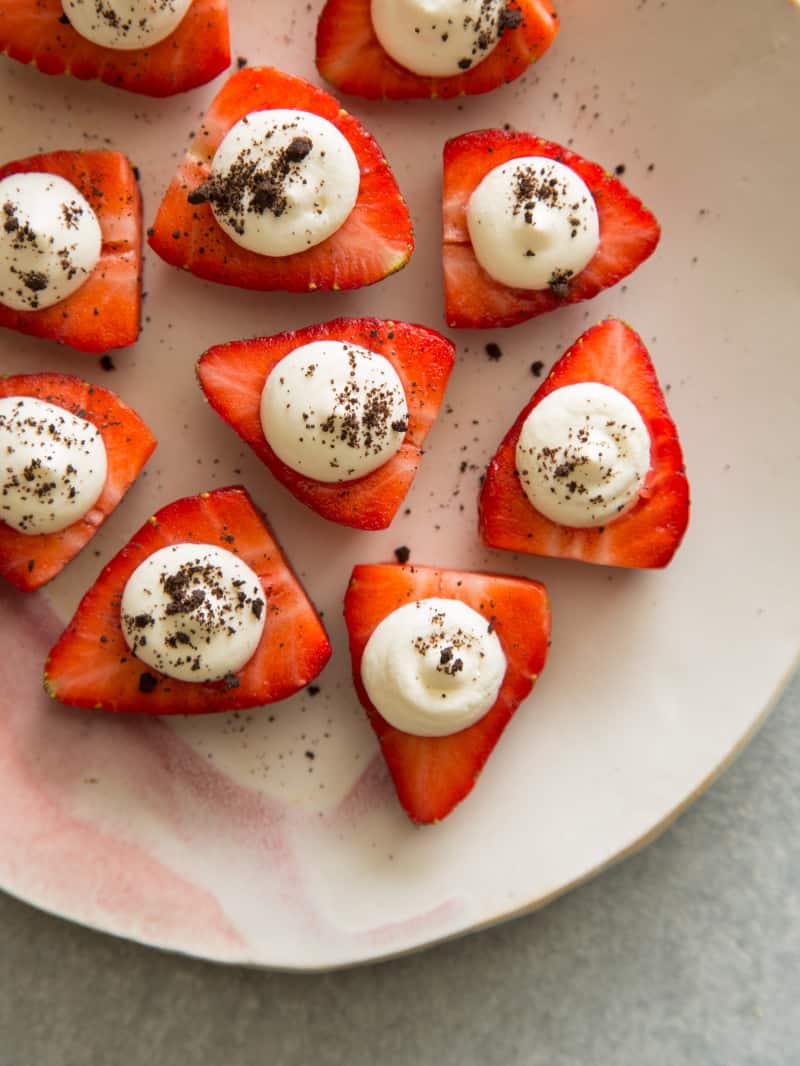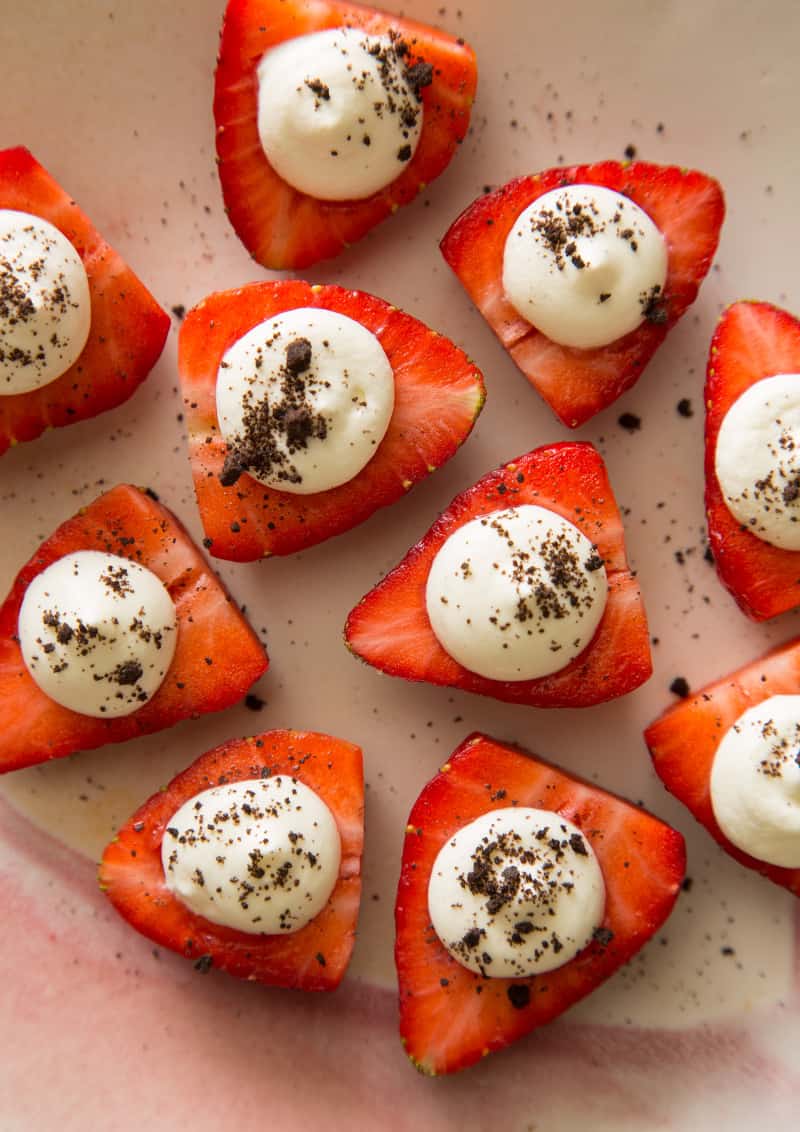 Hey Guys! Last year we created these little "deviled hearts", with a no-bake cheesecake filling, and they seemed to be quite a hit. This year we have another version of them, but simplified! We halved and hollowed out fresh strawberries again, but this time we filled them with a simple, sweetened, cardamom whipped cream and finished them off with some crushed chocolate wafers, but feel free to flavor and sweeten your whipped cream however you please. This is seriously a 10 minute dessert, so it makes a great last minute addition, plus it's such a crowd pleaser! If you don't have a melon baller, it's okay to carefully use a pairing knife instead. Don't worry about making a perfect hollowed out half circle too…you can totally cover up any imperfections with the whipped cream and chocolate wafers. Enjoy!
Cardamom Whipped Cream Deviled Hearts
Makes 16
Ingredients:
cardamom whipped cream:
1 cup heavy cream
2/3 cup confectioners sugar
1/2 teaspoon pure vanilla extract
1/2 teaspoon ground cardamom
16 large strawberries, tops cut and split in half lengthwise
6 chocolate wafer cookies, crushed OR shaved dark chocolate
Directions:
1. Slice the backs of each strawberry, every so slightly, so they sit up straight. Using a small measuring spoon or melon baller, carefully hollow the inner center of each strawberry.
2. Place all whipped cream ingredients into a large mixing bowl and whisk together until medium-stiff peaks form.
3. Place whipped cream into a piping bag, fitted with a star tip and pipe into each cut strawberry.
4. Finish with a sprinkle of crushed chocolate cookies or shaved dark chocolate. Serve immediately.