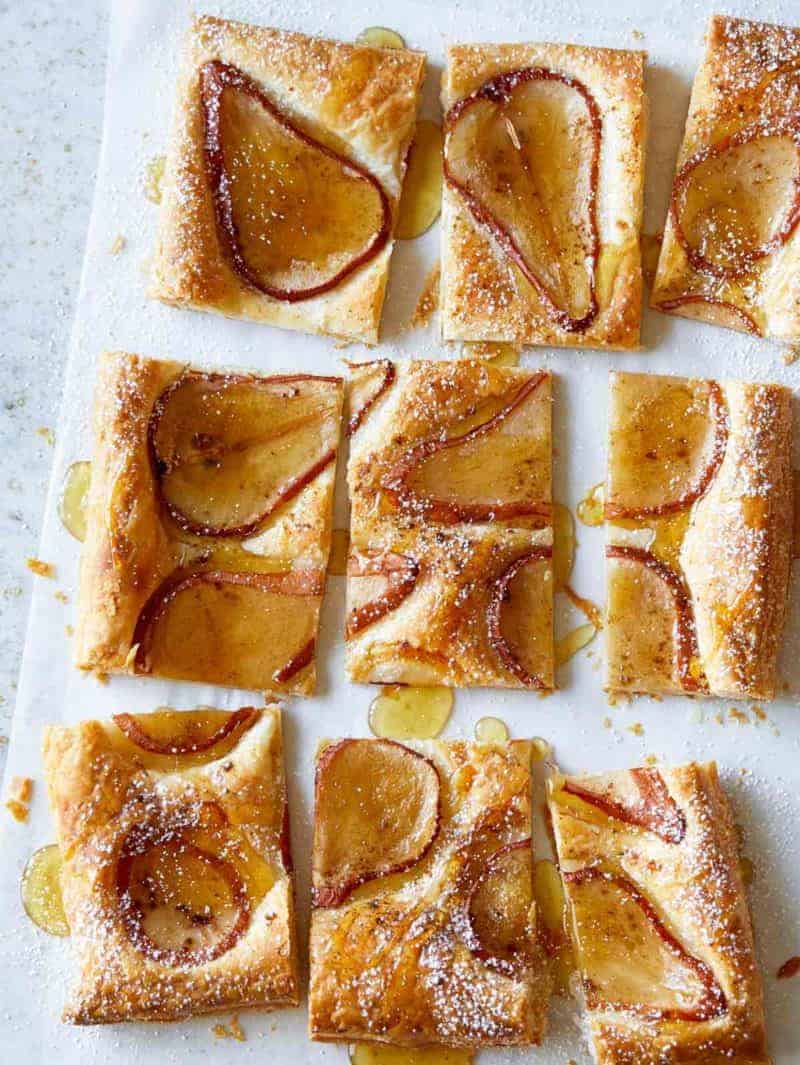 Pear season is upon us and they are gorgeous and delicious which means we need to make delicious recipes that include pears. So that is what we have for you today – a simple and beautiful Caramelized Pear Tart. Easy to throw together, this Caramelized Pear Tart is great as a beautiful breakfast pastry, or as a simple dessert. We drizzled the tart with honey and covered it in powdered sugar because yum. I love how beautiful the edges of the pears look when they bake in to the simple puff pastry. Grab the recipe below!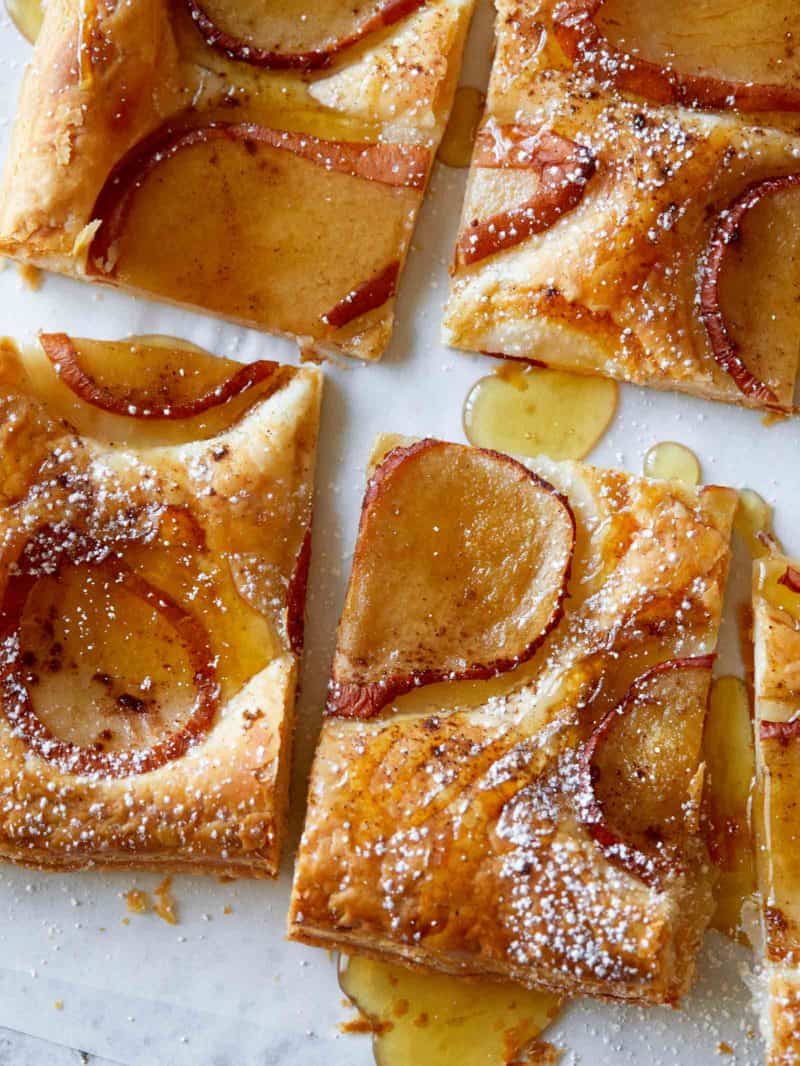 Caramelized Pear Tart

Makes 1

Ingredients:
1 sheet puff pastry, thawed
1 large bosc pear, stemmed, thinly sliced lengthwise and seeded
3 tablespoons light brown sugar

honey for drizzling
powdered sugar for dusting

Directions:
1. Preheat oven to 400˚F.
2. Place puff pastry onto a baking sheet lined with parchment.
3. Arrange and gently press slices of pear into puff pastry and top each slice with a sprinkle of brown sugar.
4. Bake tart in oven for 18 to 22 minutes or until puff pastry is golden brown and pear and sugar have caramelized.
5. Remove from oven and cool, about 5 minutes.
6. Drizzle with honey and dust with powdered sugar. Slice and serve.