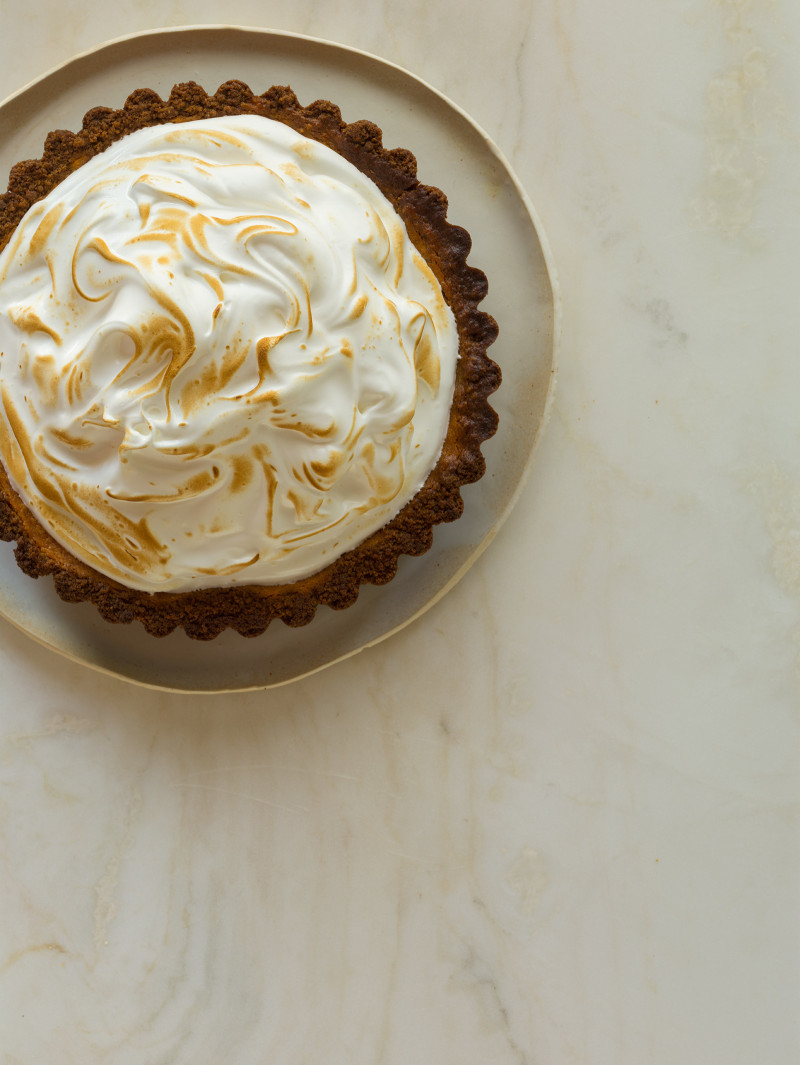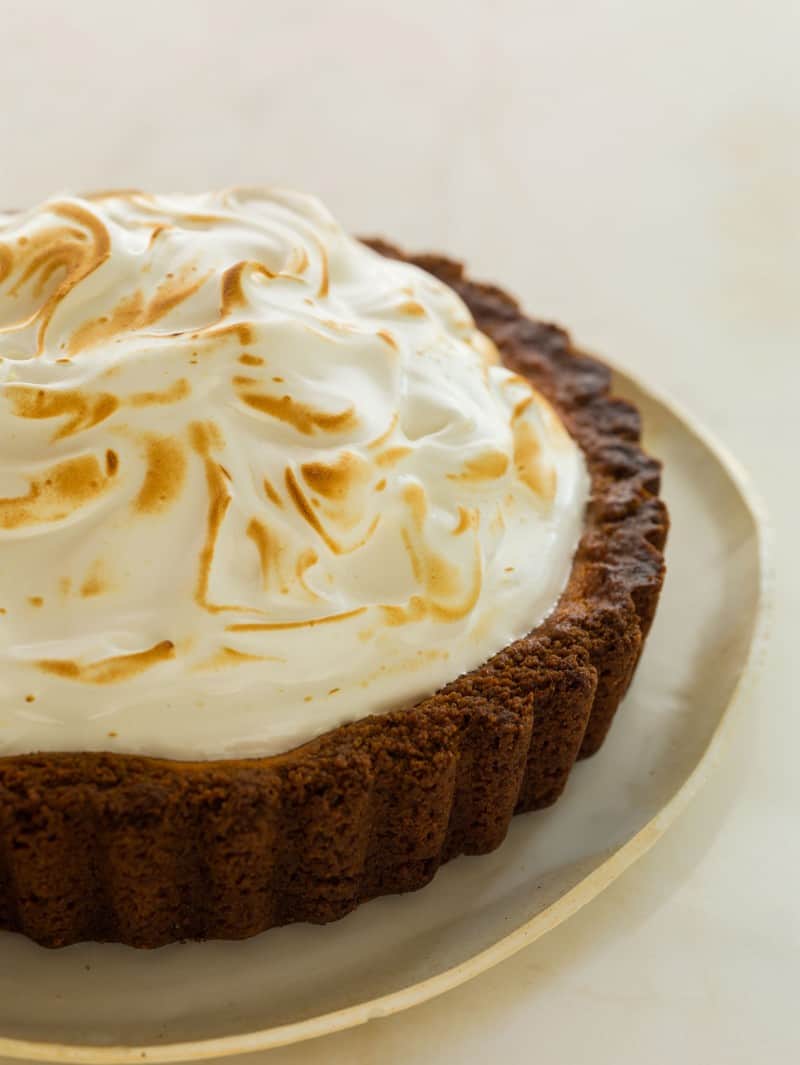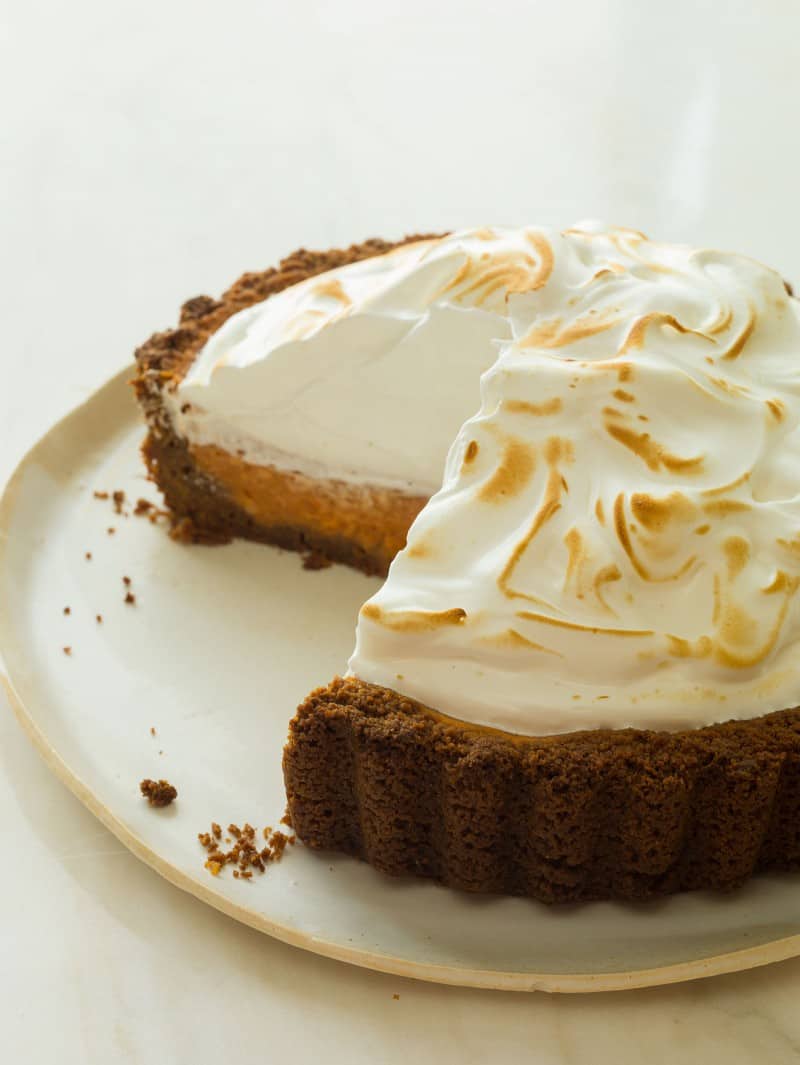 Hi Guys! How was your weekend? Did anyone watch the new Homeland? My only comment for the most recent show was Carrie, get the eff out of the bushes. Anyways its almost Thanksgiving, which means its almost Christmas. I am the overly enthusiastic person who looks for Christmas decorations in October. I get really excited when I see ornaments at rite aid. I just got a new aluminum Christmas tree on ebay I am really excited about. Yay. The other part of the holidays that I really really love is the baking, to be specific, the pies. I love making pretty pies. I take it fairly seriously, because I want my edible art to be really amazing. One of my favorite things to do with pies is adding meringue. Meringue is really easy to make, and it always makes for a really impressive display because of the height, and the beautiful natural ways it falls, which then gets accented by brulée-ing. Love. This is essentially a sweet potato pie, but more fun. I can't wait to see what kind of pies you all make this year so please instagram them!
♥ Teri
Candied Yam Pie
Makes 1 Pie (9")
Ingredients:
crust:
14 ounces ginger snap cookies, ground into crumbs
1 stick (1/2 cup) unsalted butter, melted
filling:
3 cups sweet potatoes, peeled, boiled and mashed
1 (14 ounce) can sweetened condensed milk
1/2 lemon, juiced
5 tablespoons salted butter, melted
2 tablespoons light brown sugar
1 tablespoon pure maple syrup, optional
2 eggs
1 tablespoon vanilla extract
2 teaspoon ground cinnamon
1/2 teaspoon nutmeg
meringue:
3 large egg whites, room temperature
1 1/3 cup granulated sugar
pinch salt
Directions:
1. Preheat oven to 350°F.
2. In a large bowl mix together the ginger snap crumbs and melted butter until fully incorporated. Press the mixture into a 9" pie dish or tart shell, pressing both evenly on the bottom and up the sides. Place onto a baking sheet and then into the refrigerator until ready to use.
3. Place sweet potatoes in a bowl and add the remaining filling ingredients. Stir together until fully incorporated and no lumps remain. Pour the filling into the prepared crust and carefully set into the lowest rack of the oven. Bake for 55 to 75 minutes or until the filling has set, but is slightly loose in the middle.
4. Allow pie to cool completely, about 2 hours.
5. For the meringue: Place egg whites into a stand mixer fitted with a whisk attachment or in a large bowl, if using a hand mixer. Beat eggs on medium- high speed until medium peaks form. With the motor running, begin adding the sugar, ¼ cup at a time until all the sugar has been added. Add the pinch of salt and continue to whip until stiff peaks form.
6. To serve: Generously top pie with meringue and brulee if desired. Serve.