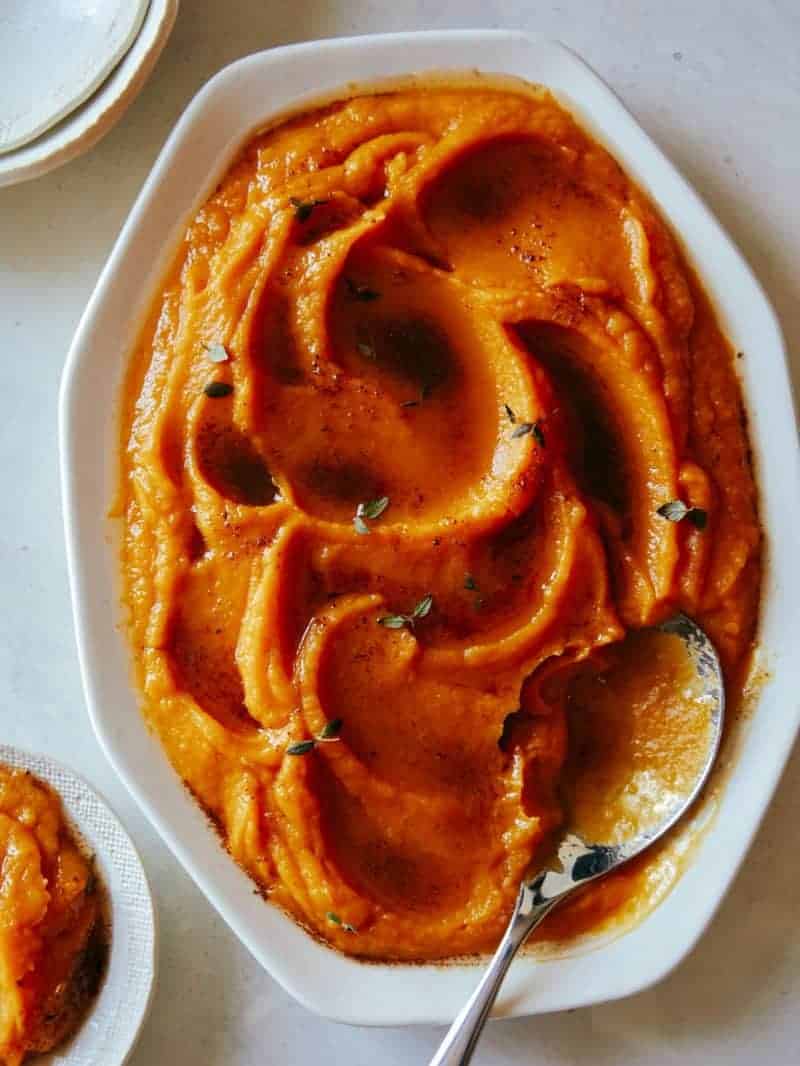 Check out those Butternut Squash swoops with browned butter! This butternut squash puree is super smooth and yummy. A perfect little side dish for Thanksgiving. I love it in addition to mashed potatoes, because you can't replace mashed potatoes on Thanksgiving. I love how this gets smothered in browned butter, it's pretty fantastic when you mix it with the pureed roasted butternut squash. It's honestly amazing actually. This is so good, it could be the cranberry sauce on your plate. The kind of thing you put on every little bite. Of course it helps that the butternut squash puree is drowned is delicious brown butter.
♥ Teri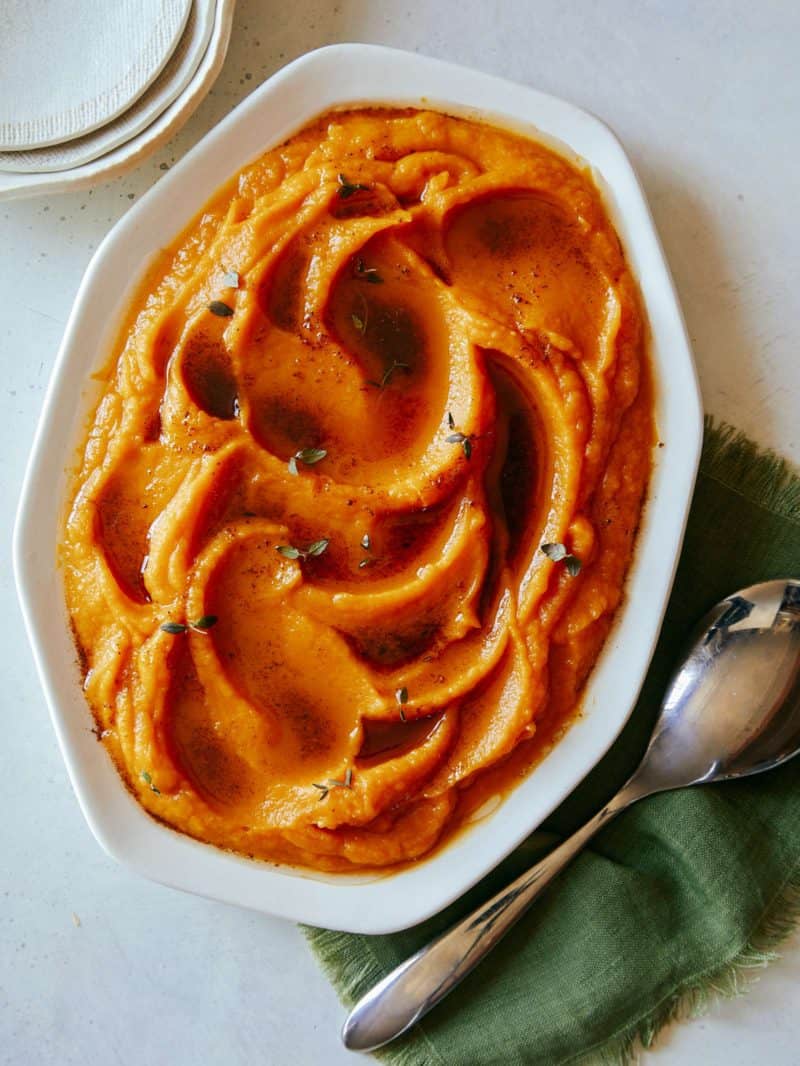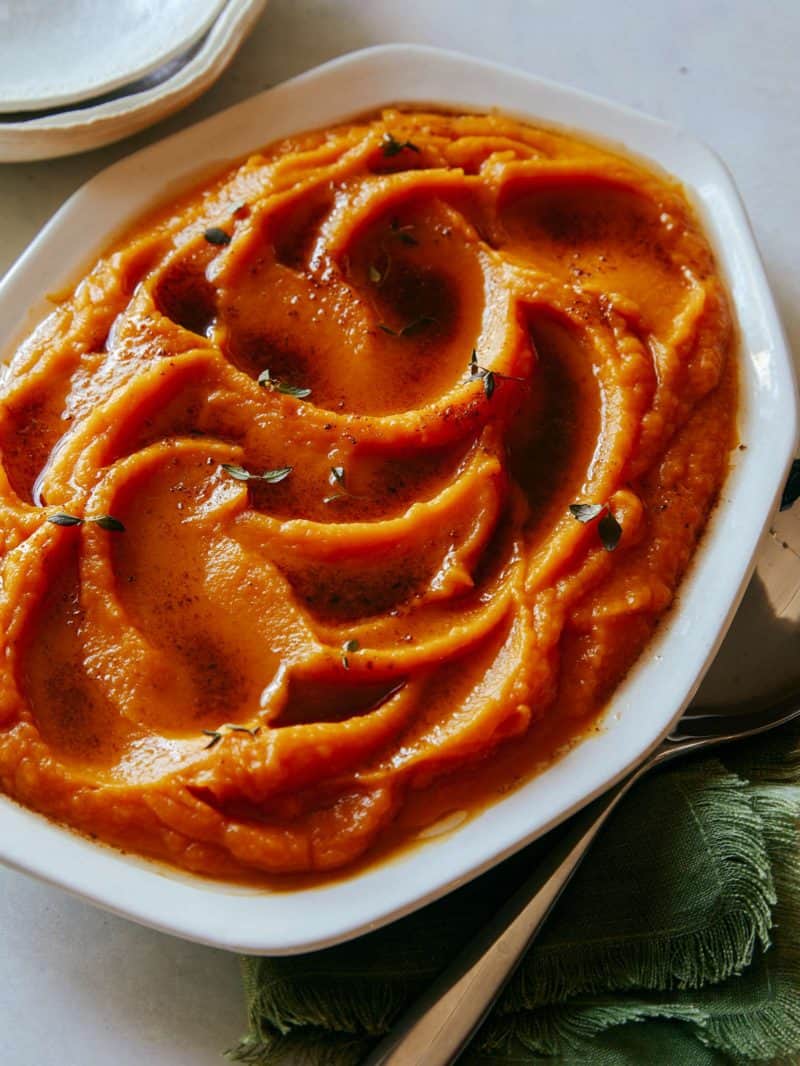 Butternut Squash Puree with Browned Butter and Thyme

Serves 4 to 6

Ingredients:

1 (2 1/2 pound) butternut squash, peeled, seeded and chopped
1 large sweet potato, peeled and chopped
2 garlic cloves, smashed
2 tablespoon extra-virgin olive oil
1 stick unsalted butter
1/2 cup heavy cream
salt and pepper to taste
thyme leaves, for garnish

Directions:
1. Preheat oven to 350˚F.
2. Pour squash, potato and garlic onto a baking sheet and toss with oil. Season generously with salt and pepper and roast in oven until fork tender, 30 to 40 minutes.
3. While squash and potato roast, make browned butter.
4. Place butter in a small saucepan and melt over low heat. Continue to melt until butter begins to brown and emits a nutty aroma. Remove from heat and set aside.
5. Remove squash, potato and garlic from oven and pour into a blender with half of the browned butter and puree. Add cream, season with salt and pepper and continue to puree until smooth.
6. Remove from blender and transfer to a bowl or platter. Pour remaining butter over puree and top with thyme leaves. Serve.