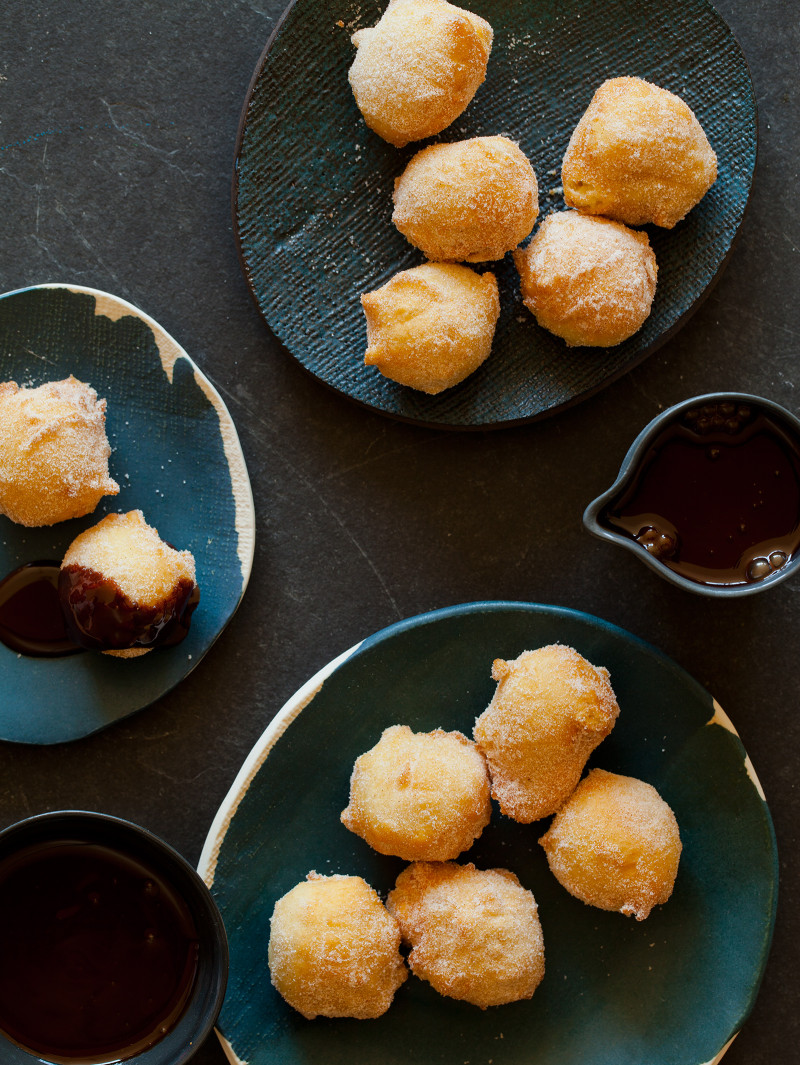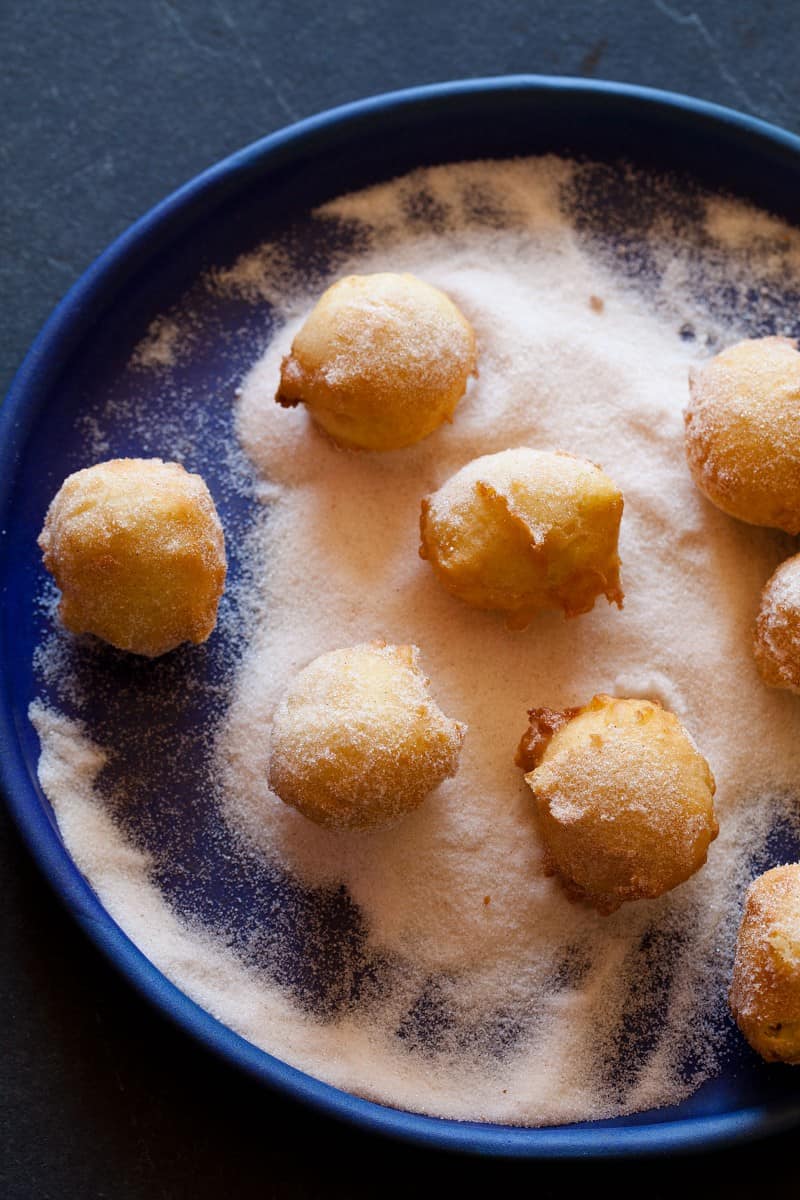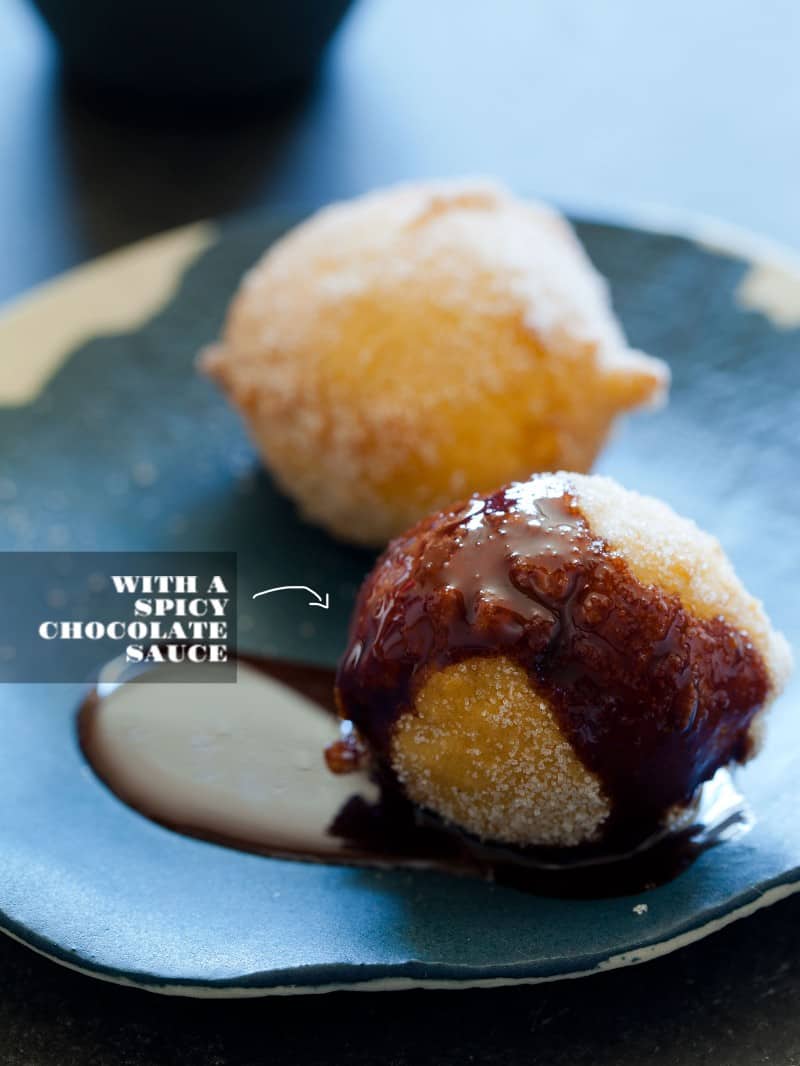 With the weather getting hotter, and the skirts/shorts/dresses getting shorter, I want to tempt you all with these will cinnamon sugar balls of glory: Bunuelos with a Spicy Chocolate Sauce. That's right, I know its swimsuit season, and wedding season. All seasons where us girls need to be looking good. I just can't bring myself to care about those things, because these little fried sweet fritters are rad. They are lighter than regular doughnuts and just as delicious. We have made them with a spicy chocolate dipping sauce because dipping is fun. Hope you guys like em!
♥ Teri
Bunuelos with Spicy Chocolate Sauce
Serves 5 to 7
Ingredients:
bunuelos:
2 cups plus 2 tablespoons all purpose flour
2 1/2 tablespoons sugar
1 1/2 teaspoons baking powder
1/2 teaspoon salt
1/2 teaspoon cinnamon=
1/4 teaspoon ground anise seed (optional)
2/3 cup whole milk
2 eggs
1 1/2 tablespoons vegetable oil
1 1/2 teaspoons vanilla
cinnamon-sugar:
1/2 cup sugar
1/2 teaspoon cinnamon
chocolate sauce:
8 ounces semisweet or bittersweet chocolate (depending on preference), chopped
1 cup heavy cream, room temperature
2 tablespoons unsalted butter, room temperature
1 1/2 teaspoons chili powder
1/4 teaspoon cinnamon
vegetable oil for frying
Directions:
1. Preheat oil to 350°F.
2. Place dry ingredients into a bowl and whisk together.
3. In a separate bowl whisk together the milk, eggs, vegetable oil, and vanilla. Pour the wet ingredients into the dry and whisk together until no lumps remain.
4. Scoop 1-2 tablespoon balls of batter and carefully drop them into the oil, a few at a time. Fry on each side for3 to 4 minutes. Drain on a paper towel and immediately roll in cinnamon sugar.  Repeat until all bunuelos have been fried.
5. For sauce: Place ingredients into a small saucepan and place over low heat. Stir together until chocolate and butter have melted and ingredients have come together. Serve with bunuelos.