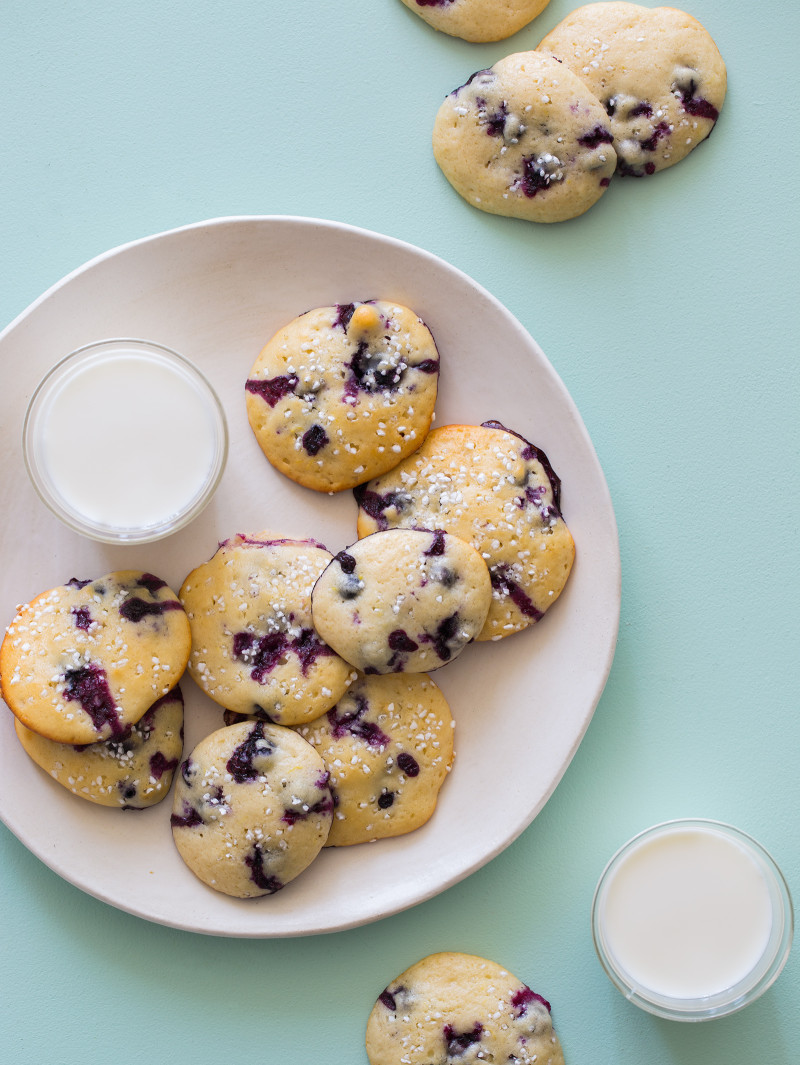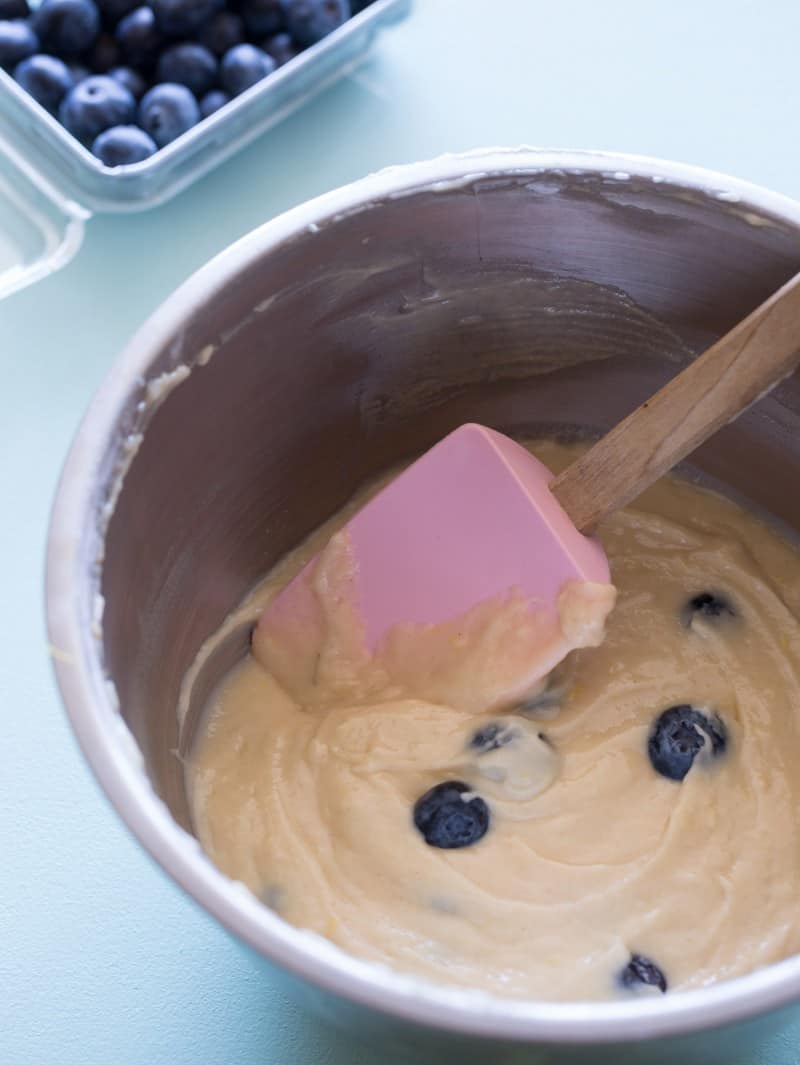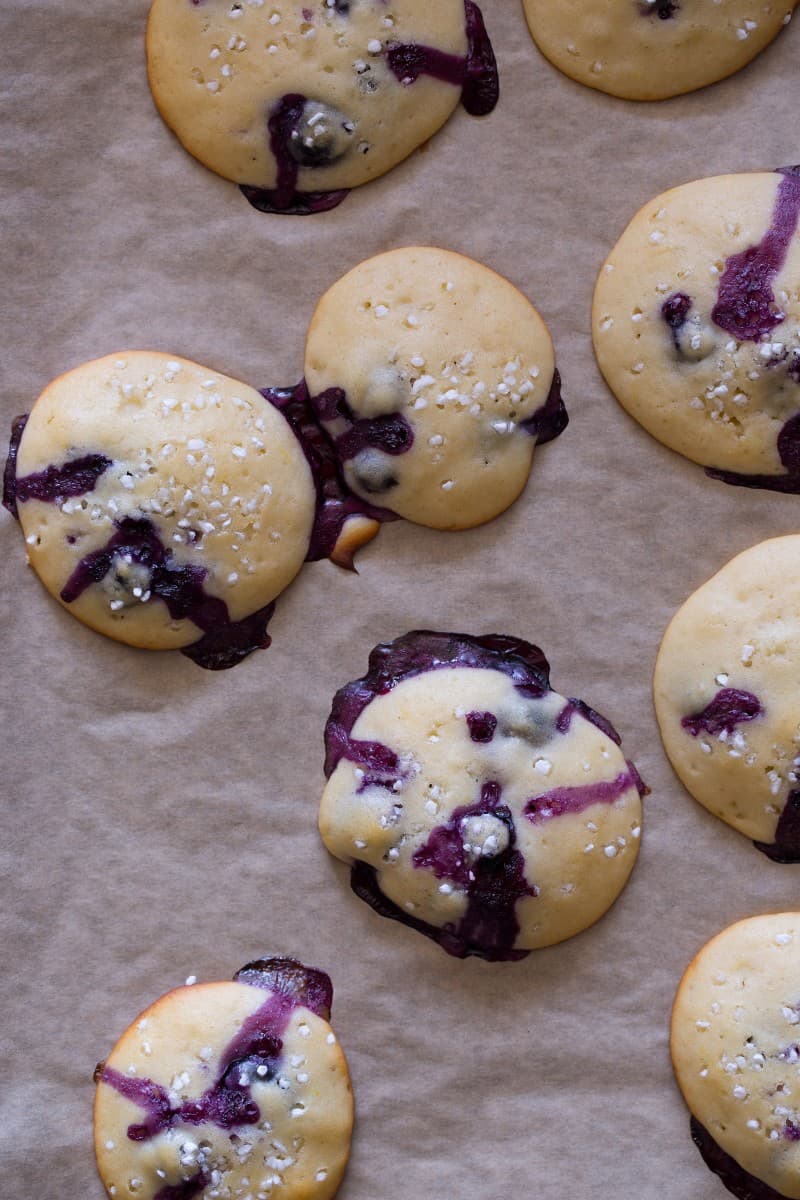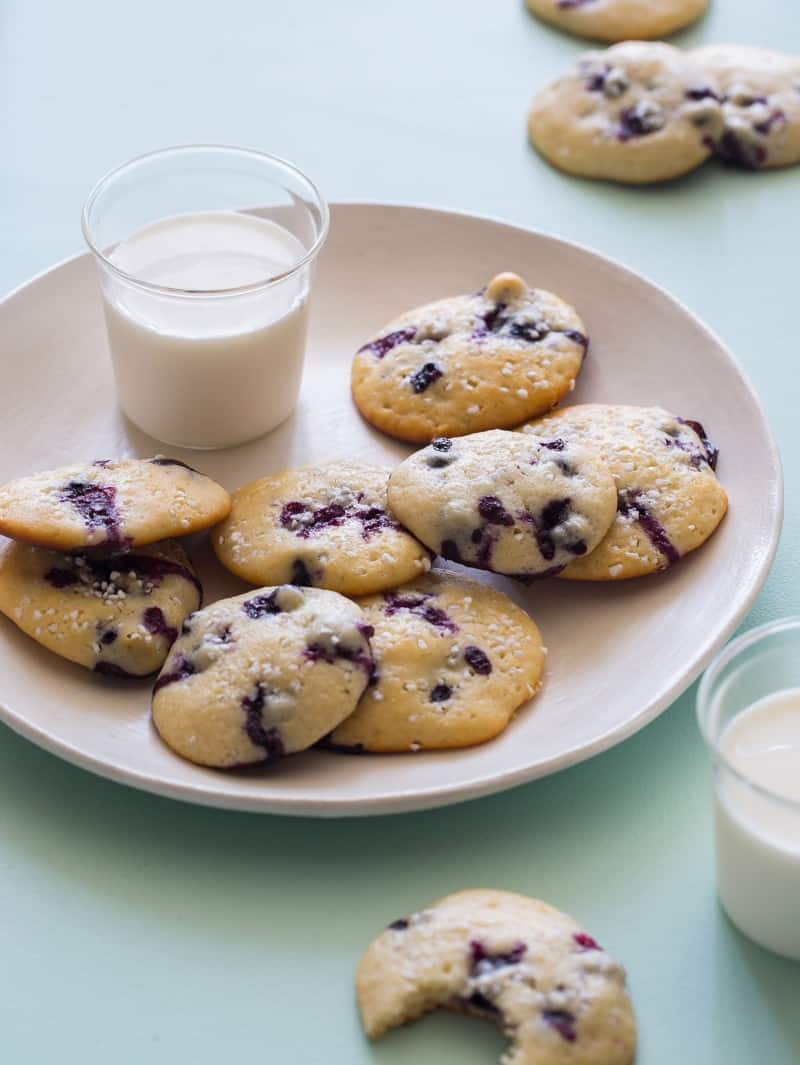 Hi Guys! Did everyone have a good weekend? I had a weekend of beaching it, dog park-ing it, and farmers market-ing it. It was a pretty cool weekend and I'm super pumped for next weekend. Teri and I are heading off to Austin for the Food and Wine Festival and we're stoked! I'm so excited to see what different chefs and restaurants will be bringing to their booths and I'm even more excited to become inspired by some of the dishes and do some recreates when I get home!…or attempt to at least! :)So I would love to tell you that these Blueberry Yogurt Cookies we have today come with a fun story or somehow relate to our exciting upcoming weekend…but really, I had a craving to bake cookies using fruit and yogurt last week and so I did. Simple as that. I really love using Greek yogurt to replace butter in recipes (and sometimes even the egg) where I can do it, in the same way I really like to replace sugar for things like raw honey or pure maple syrup. Even if it's not necessarily healthier for you it just makes me feel better. Plus, I love the soft, moist texture you get from using yogurt in baked goods. We made some
strawberry shortcake cookies
a while back and I wanted to have another go at it, but this time I wanted the cookies to be even lighter and softer in texture (the shortcake cookies are sort of a biscuit, cookie, scone, hybrid). I love the flavors of blueberries and lemon so I used both for these cookies. The flavor combo is just so classic and so good.These Blueberry Yogurt Cookies are not terribly sweet so I topped them with swedish pearl sugars for their sweetness, crunch and overall cuteness. You can fine the pearled sugar at specialty bake shops or online and they're pretty reasonable in price. If you don't want to go the pearled sugar route, but you want your cookies to have some added sweetness you can always make the
strawberry shortcake cookie glaze
(with maybe even some lemon zest, yum) and drizzle it atop these cookies. If you're looking for an easy, delicious and low maintenance cookie I urge you to try these little guys out! Enjoy! xx, Jenny
Blueberry-Yogurt Cookies
Ingredients
2

cups

all purpose flour

1 ½

teaspoons

baking powder

½

teaspoon

baking soda

¼

teaspoon

salt

1 ¼

cup

superfine sugar

granulated works fine

1 ¼

cups

Greek yogurt

1

egg, lightly beaten

1

lemon, zested

1

teaspoon

fresh lemon juice

½

teaspoon

vanilla extract

1 ¼

cup

fresh blueberries

½

cup

Swedish pearl sugar
Instructions
In a large mixing bowl combine flour, baking powder, baking soda, and salt. Whisk together and set aside.

In another mixing bowl whisk together sugar, yogurt, egg, lemon zest and juice, and vanilla until fully combined. Add the flour mixture to the yogurt mixture and stir until little to no lumps remain. Gently fold in the blueberries.

Grease two baking sheets with cooking spray and drop 2 tablespoon sized dollops of batter about 1 inch apart. Sprinkle the tops of each cookie with a small amount of pearl sugar.

Bake for about 12 minutes or until the edges barely begin to brown. Carefully transfer cookies onto a cooling rack and allow to slightly cool before serving.

Cookies can be stored in an airtight container for 2-3 days and are best if refreshed in a warmed oven for about 7 minutes before serving.