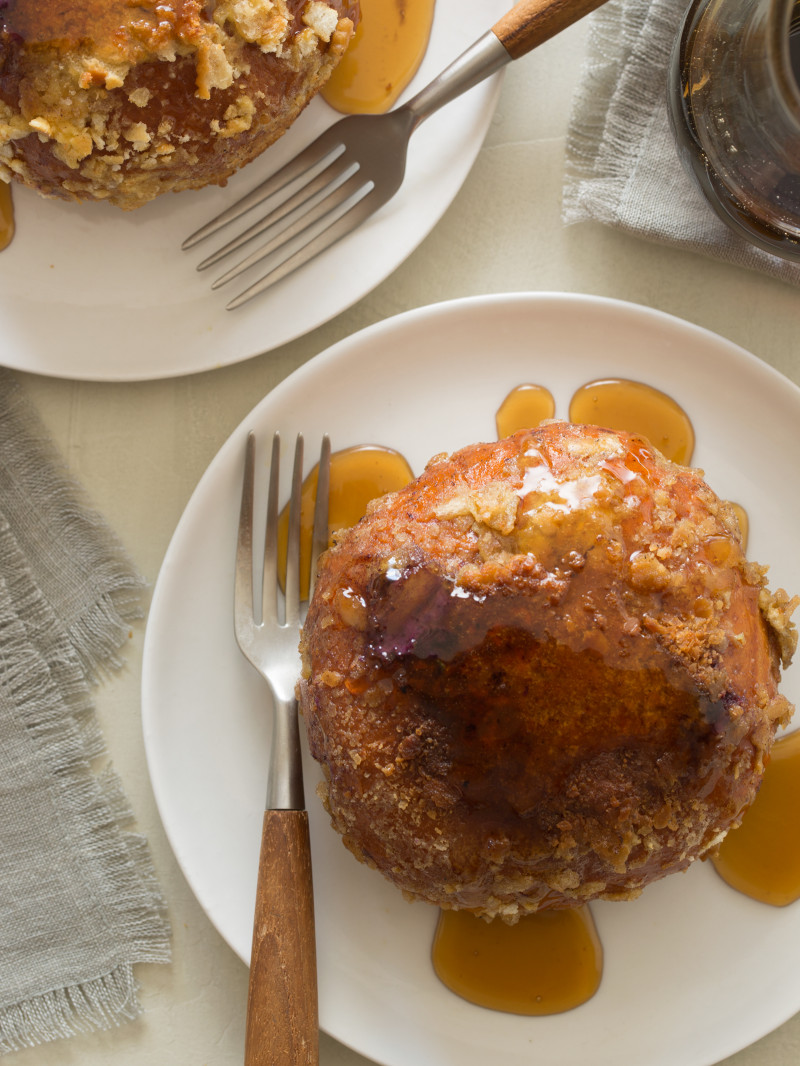 French Toast is a breakfast staple we all know and love, and today we have taken it up a notch. Blueberry and Mascarpone Stuffed Brioche French Toast. We used brioche rolls and stuffed them with a blueberry and mascarpone, then breaded them in butter crackers and then fried. This is an amazingly decadent breakfast recipe, and it's worth every little calorie. You gotta try it!!! Happy weekend everyone, we hope you find some time to make this!
♥ Teri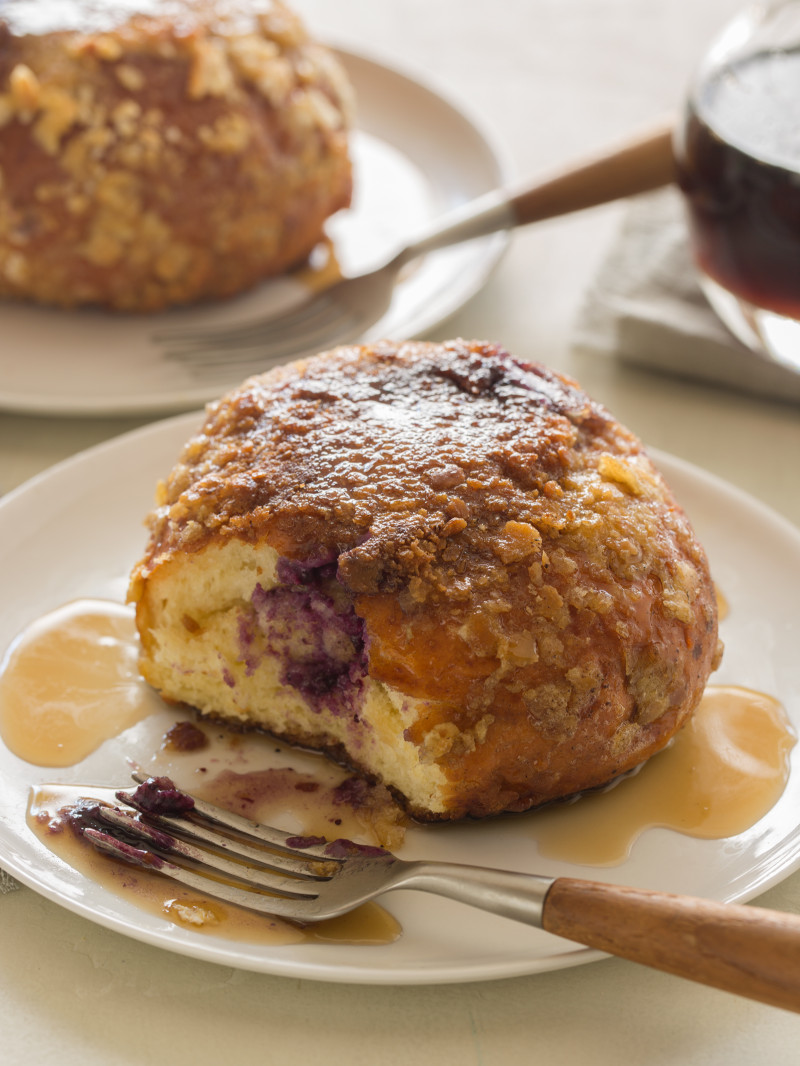 Blueberry + Mascarpone Stuffed Brioche French Toast
Makes 4
Ingredients:
filling:
1 cup fresh blueberries
1/2 cup sugar
juice 1/2 lemon
6 ounces mascarpone, softened
batter:
6 large eggs, lightly beaten
1 cup whole milk
1/2 cup light brown sugar
2 teaspoons vanilla extract
1/2 teaspoon salt
4 large brioche rolls
30 butter crackers, crushed
3 1/2 tablespoon unsalted butter, softened
Directions:
1. For filling: Place blueberries, sugar and lemon juice into a small saucepan and stir together. Place over medium low heat and simmer for 25 to 30 minutes, stirring occasionally. Remove from heat and allow compote to cool completely, about 1 hour.
2. Place compote and mascarpone into a mixing bowl and fold together until completely combined.
3. To assemble: Fill a piping bag or re-sealable plastic bag with the filling and cut the tip. Insert the piping tip into the top of each brioche roll and inject 1/4 of the filling into each roll. Set aside.
4. Place all the batter ingredients into a shallow baking dish and whisk together. Dip each roll into the egg batter and allow the rolls to sit for 2 to 3 minutes. Flip rolls over and allow them to sit for an additional 2 minutes.
5. Carefully dredge each roll in the crushed crackers.
6. Place a large skillet over medium heat and melt butter.
7. Place all rolls into the skillet (top side down) and cook for 4 to 5 minutes or until golden brown and crisp. Flip each brioche toast and continue to cook for 3 to 4 minutes.
8. Remove from heat and serve immediately with maple syrup.