We love the gougeres. They're just so good; the super thin and crisp exterior followed by an almost creamy center is really addicting. We changed these up to make a really yummy one bite appetizer and basically put a mini BLT in between a split gougeres. We also loaded up on the black pepper in our gougeres because we love the spice from the black pepper against the cheese puff. Just make sure you make a butt-load because once you set these out for guests, they'll disappear within minutes. If you're looking for a simple, yet irresistible appetizer to serve your guests these gougeres might be just what you're looking for. If you're more on an introvert, I feel you, and you can make them all for yourself and then eat them like popcorn while watching TV. :) That would be my choice. 
♥ Teri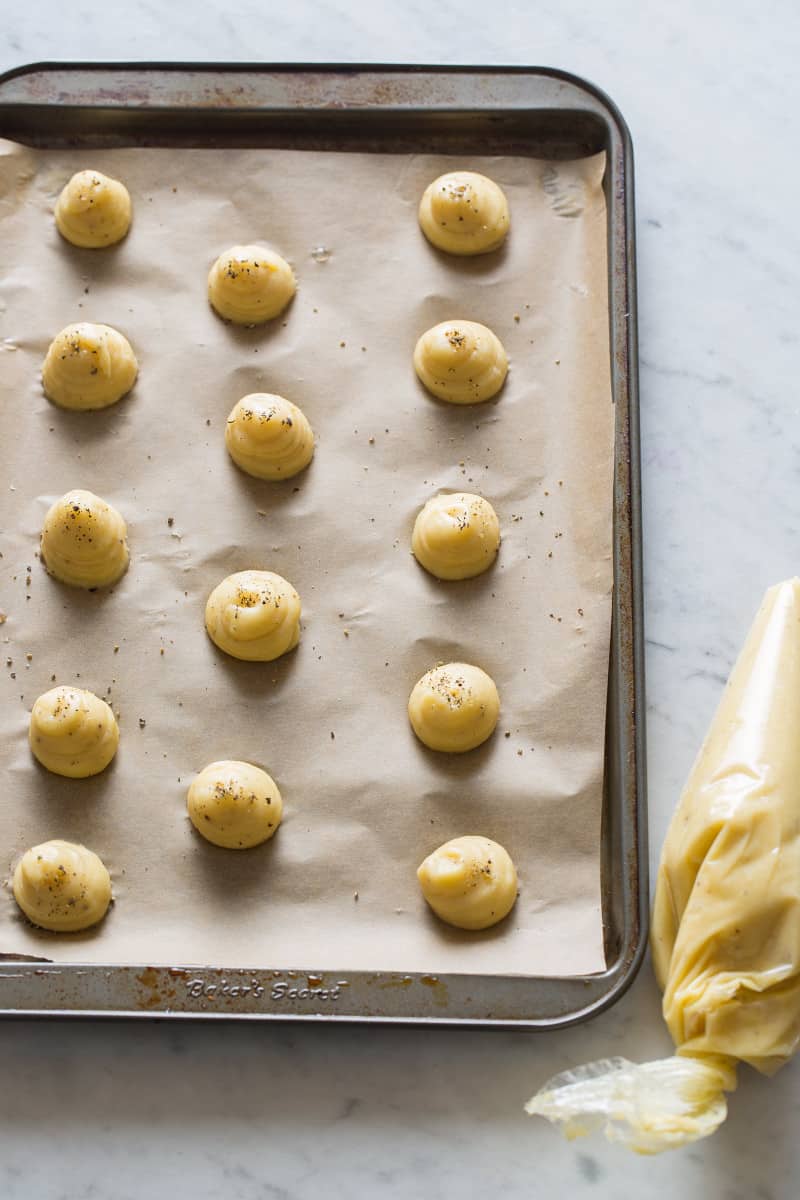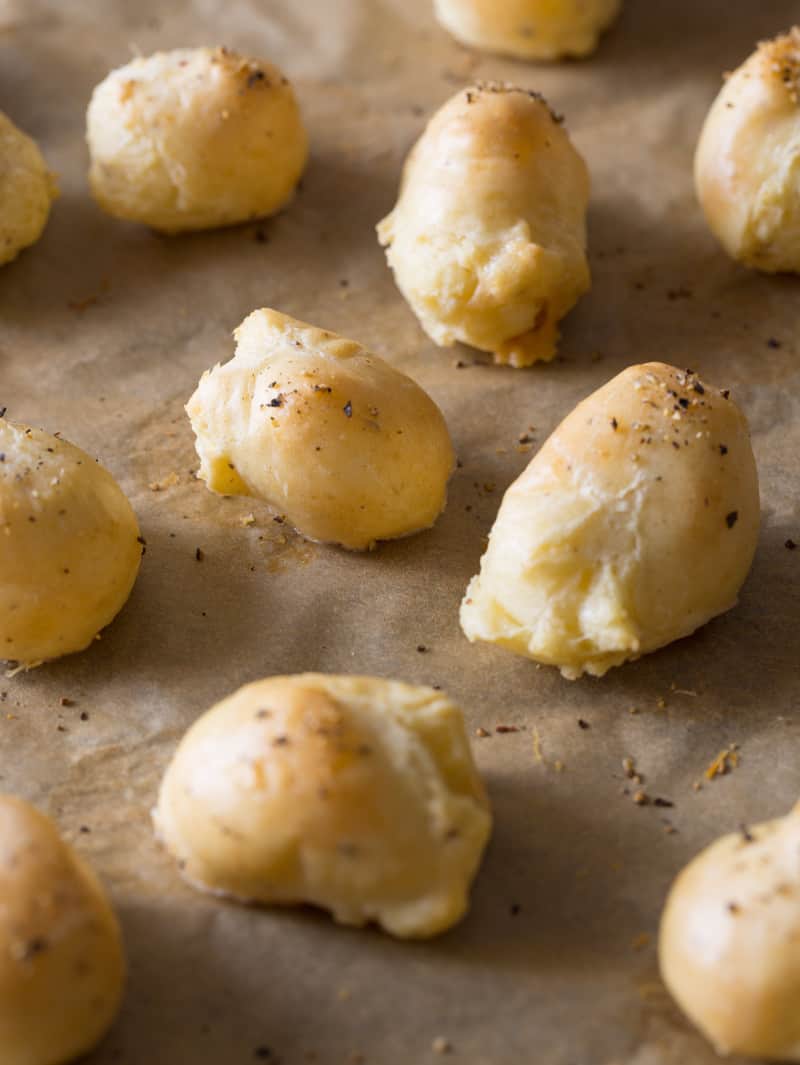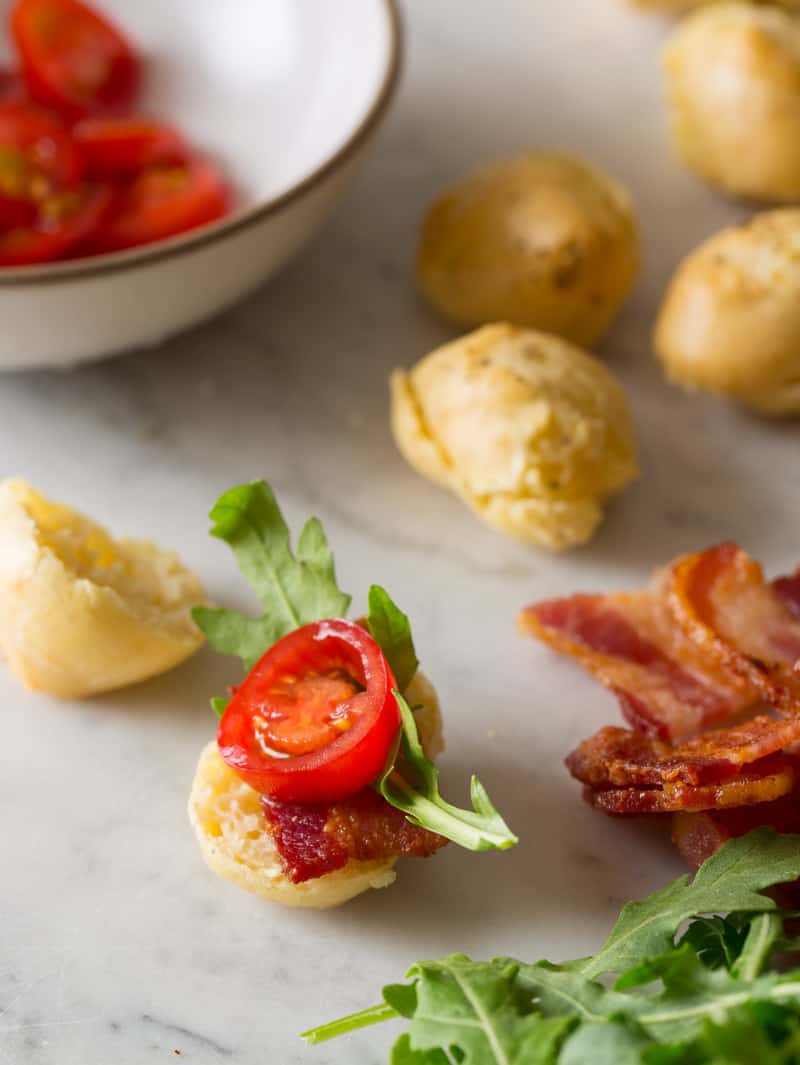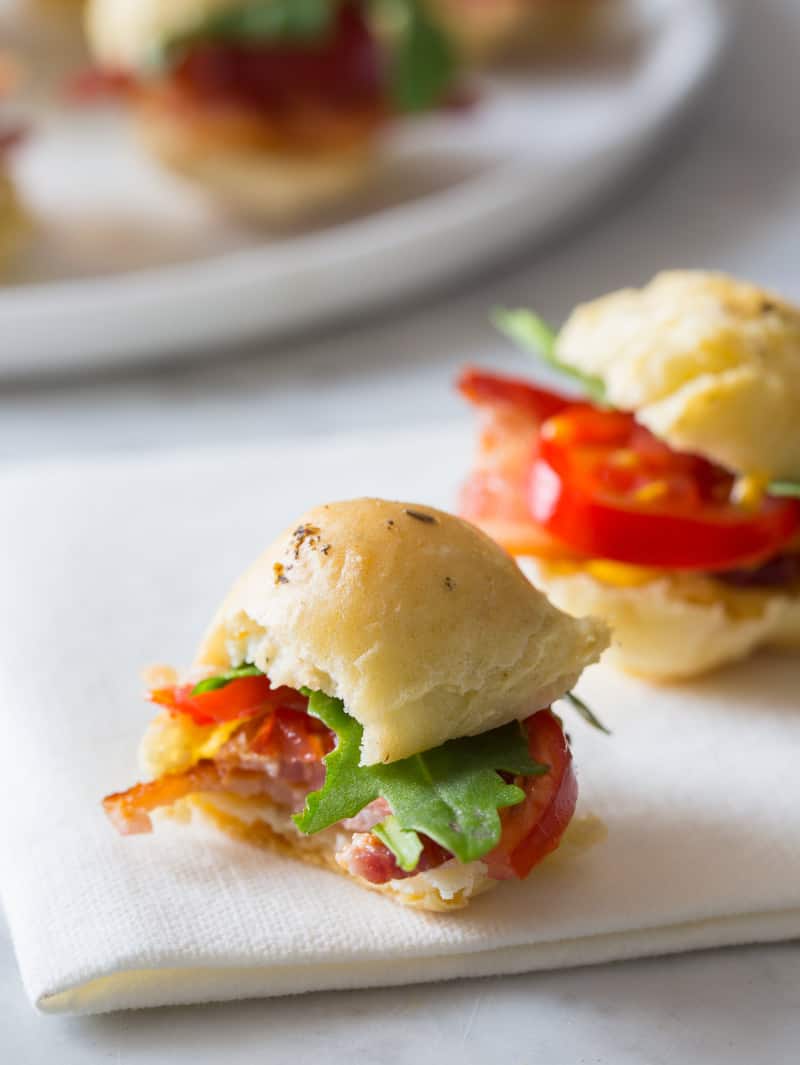 BLT Stuffed Black Pepper Gougeres

Makes about 30

Ingredients:
black pepper gougeres:
1 1/2 cups water
1 1/2 cups all purpose flour
1 tablespoon unsalted butter
1 teaspoon salt
1 teaspoon black pepper
2 eggs
2 ounces gruyere cheese, grated

10 strips of bacon cooked and cut into thirds
10 cherry tomatoes, sliced into thirds
30 arugula leaves

Directions:
1. Preheat oven to 350˚F.
2. Pour water into medium pot and add butter and salt and bring to a boil.
3. Once mixture has come to a boil, add flour and quickly stir with a wooden spoon, until dough forms. Continue to stir over medium heat, for about 3 minutes.
4. Place dough into a stand mixer fixed with a paddle attachment and run on medium speed, allowing steam to escape.
5. Once most of the steam has disappeared add the egg, one at a time, scraping down the sides of the bowl after each addition.
6. Fold pepper and cheese into the pate a choux until fully incorporated.
7. Scoop mixture into a piping bag and pipe half dollar sized balls onto a parchment lined baking sheet. Sprinkle a small amount of black pepper over each puff (gougeres).
8. Bake puffs for 25 to 30 minutes or until golden brown.
9. Allow puffs to cool for 5 minutes.
10. Slice each puff in half and fill with bacon, sliced tomato and arugula. Serve.