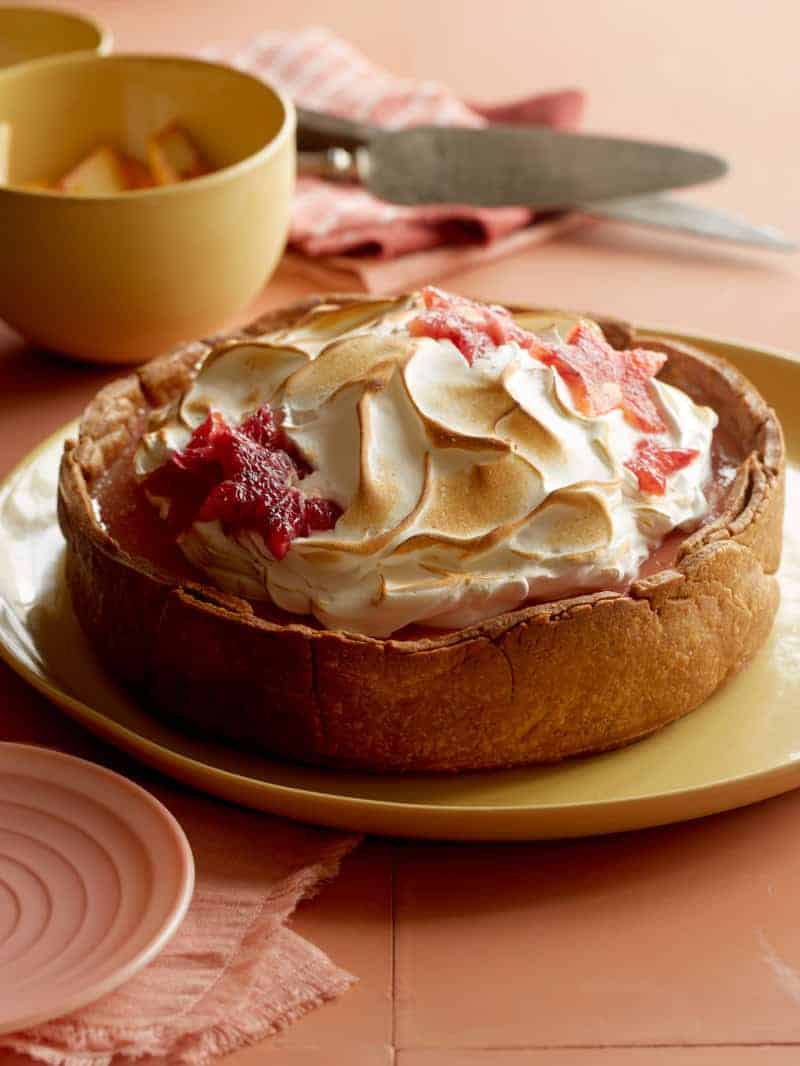 With all the beautiful citrus we have going on we can't help ourselves but to make pretty desserts! One that we were particularly happy with is this Blood Orange Tart with Toasted Meringue. The pretty orange / coral color comes from the juice of blood oranges, and gives the custard a really yummy tart flavor. We offset that with some fluffy toasted meringue which makes for a really beautiful tart! Perfectly colored for Easter, and such a pretty and impressive thing to serve. We hope you enjoy this recipe!
♥ Teri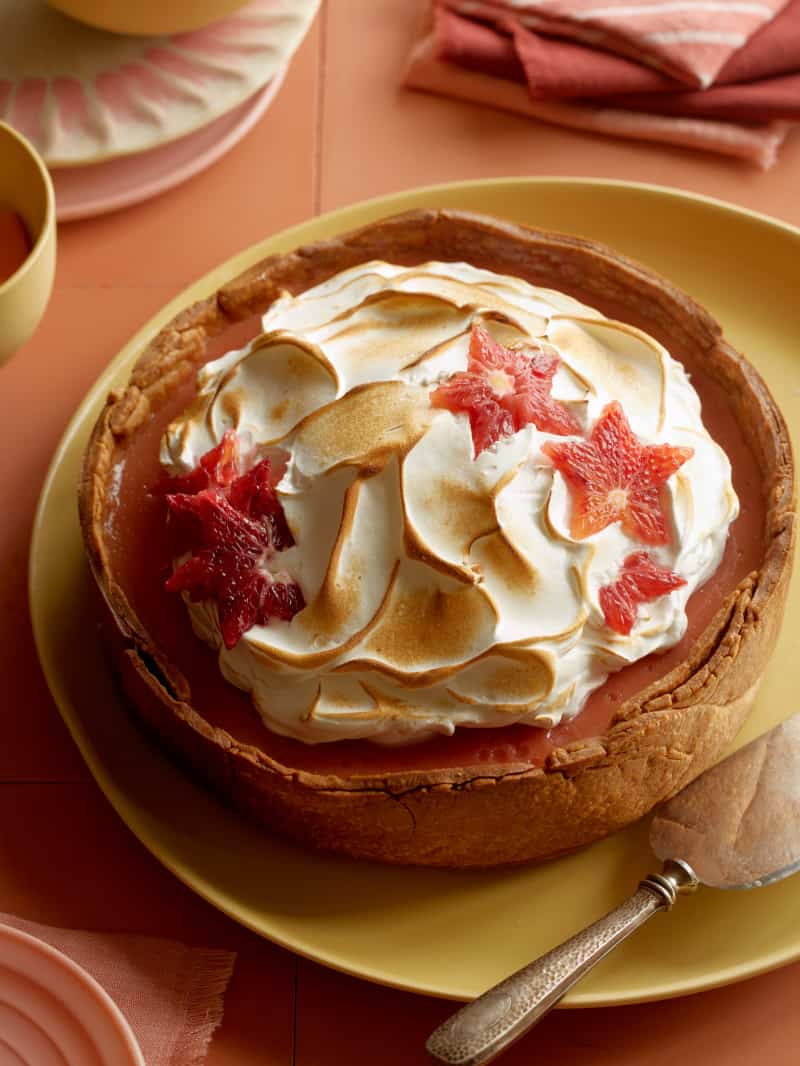 Blood Orange Tart with Toasted Meringue
Makes 1 (9" tart)
Ingredients:
butter crust:
3/4 cup (1 1/2 sticks) unsalted butter, melted
5 tablespoons sugar
1/2 teaspoon salt
1 3/4 cup plus 2 tablespoons all purpose flour
filling:
1 2/3 cups sugar
1/4 cup plus 1 tablespoon cornstarch
3 tablespoons all purpose flour
1/4 teaspoon salt
2 cups water
1 1/2 cups fresh blood orange juice
3 tablespoons unsalted butter, softened
5 large egg yolks, lightly beaten
meringue:
5 large egg whites
1/2 teaspoon cream of tartar
2/3 cup sugar
1 teaspoon vanilla extract
Direction:
1. Preheat oven to 350˚F.
2. For crust: Combine butter, sugar and salt in a large mixing bowl and whisk together.
3. Add flour, and stir until the mixture just comes together and soft dough forms. Press dough into bottom and sides (about 2 inches high) of a 9" spring form pan until evenly 1/4 inch thick all around.
4. Cover and refrigerate for about 30 minutes.
5. Line the inside of the unbaked tart shell with parchment paper and add 3 cups of dry beans (any hard bean or dry rice will do).
6. Place the tart shell onto a baking sheet and bake for 20 to 25 minutes.
7. Remove beans (or rice) and parchment and continue to bake for an additional 20 to 25 minutes or until golden brown.
8. Remove from oven and cool completely.
9. For filling: Place sugar, cornstarch, flour, and salt into a saucepan and whisk together. Add water and blood orange juice and place over medium-high heat and bring to a boil, stirring frequently. Add butter and stir until smooth.
10. Whisk egg yolks together in a mixing bowl.
11. Once the blood orange mixture is thick enough to coat the back of a spoon, pour 1/2 cup into the egg yolks, while whisking, to temper the mixture.
12. Whisk the egg mixture into the remaining blood orange mixture and lower heat to medium. Simmer mixture, while continuously whisking, until thickened. Remove from heat and cool for 10 minutes.
13. Pour mixture into the baked and cooled tart shell and refrigerate until set, at least 4 hours and until to 48 hours.
14. For Meringue: Once tart has set, beat egg whites with a stand mixer, using the whisk attachment. Once the mixture becomes frothy, add cream of tarter and continue to beat together. With the motor running, add sugar, 2 tablespoons at a time, until all sugar has been added and dissolved into the mixture. Add vanilla and continue to beat until stiff peaks form.
15. To assemble: Evenly mound meringue onto the tart and lightly toast with a brulee torch. Serve.