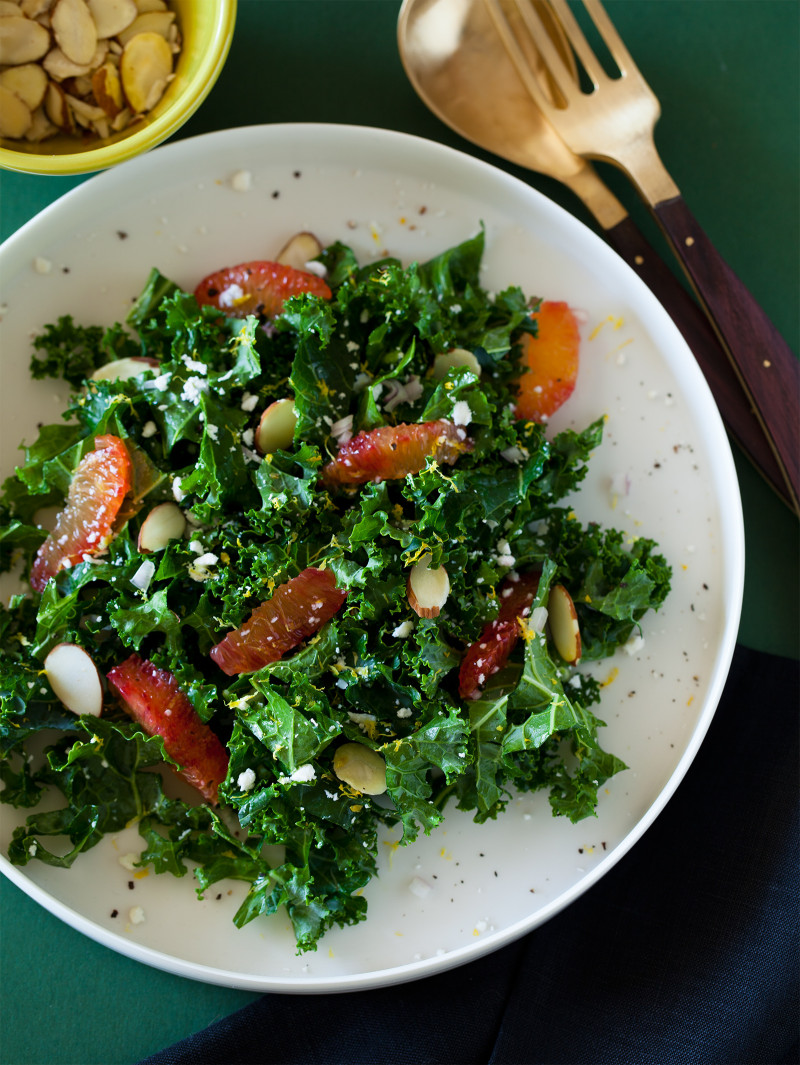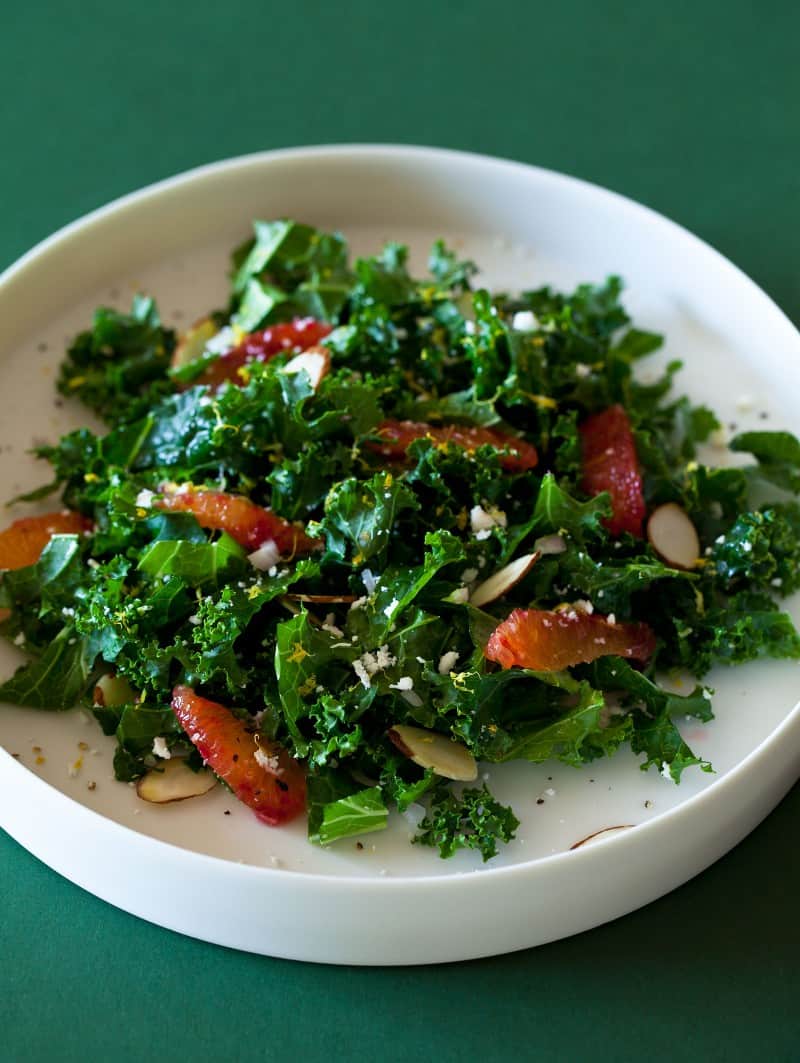 Hi all! Today we have a really fresh and simple Kale Salad with blood oranges. I love to cook; that's really no secret, but sometimes I come home exhausted from work and I don't want to cook, nor do I feel like going out. The results? I usually end up noshing on cheese and crackers or break romaine leaves apart and dip them in dressing. Sad, I know.
Even more depressing, lately I've been trying to be "healthy" and well, it sucks. The other day I broke out my new (as of Christmas) Vitamix and tried my hand at home juicing. The juice was actually pretty awesome and I didn't mind the slightly pulpy texture due to no pulp extractor like in an actual juicer. I took more time to prep and clean then I had hoped which sucked, especially since it was a super busy day for me.
I've been eating a lot of wheatberry, kale and quinoa just trying to mix things up all the time and keep me from getting bored. This Blood Orange & Kale Salad is actually one that's been on my regular rotation of "healthy meals" and it's one of my faves! It's super easy to put together (I'll usually make this salad and vinaigrette in the morning before work, in two separate containers, so when I come home it's just pour, cover and shake. It's so filling and flavorful that I actually don't crave hot dogs and doughnuts 20 minutes after I'm finishing eating, like most salad make me feel. This salad is seriously awesome anytime. Go try it! Enjoy! xx, Jenny
Simple Blood Orange and Kale Salad with a White Balsamic Vinaigrette
Serves 3 to 4
Ingredients:
white balsamic vinaigrette:
½ shallot, minced
1 garlic clove, minced
2 ½ teaspoons honey
1 teaspoon Dijon mustard
3 tablespoons white balsamic vinegar
1/3-½ cup extra virgin olive oil
salt and pepper to taste
½ head kale, stems removed and roughly chopped
3 blood oranges, cut into supremes
1/3 cup sliced almonds, lightly toasted
1/3 cup goat cheese, crumbled
salt and pepper to taste
Directions:
1. Place shallot, garlic, honey, mustard, and vinegar into a small bowl and whisk together.
2. Pour oil into the mixture, while whisking, in a steady stream until fully incorporated. Season with salt and pepper.
3. Place kale and blood orange supreme into a mixing bowl and toss together with the vinaigrette.
4. Top with almonds and goat cheese and adjust seasonings.