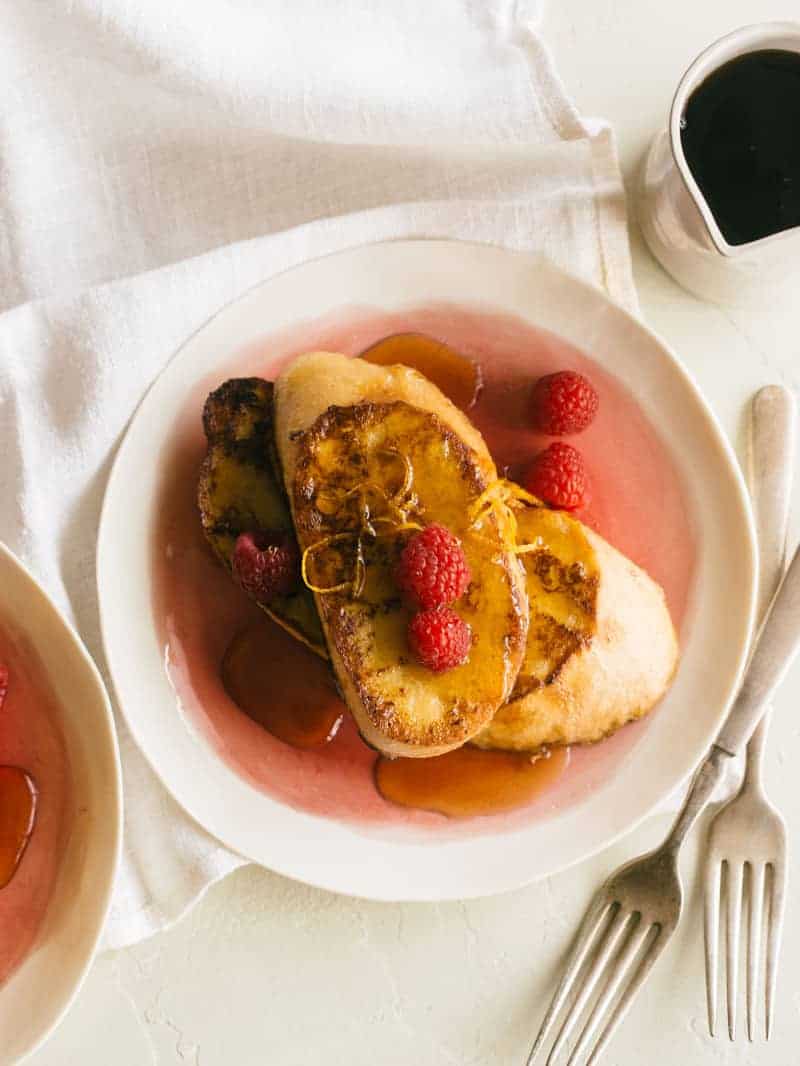 Some new year, starting in January while everyone(including me this year) is getting back into shape from the holidays, I will just be carb loading and eating bags of cheetos as snacks and french toast for all my meals. That is because my previous years resolution will have been to eat like no carbs for a whole year, and then January comes around and it's my time again to eat all the carbs in the world! I wonder if there are people like that, come January 1, their eating healthy resolution is over and they just go for it, and their new resolution is like to wash their face every night. I wish that was me, it's not. Do those people exist? I wonder. Either way, make room in your diet for this blood orange cardamom french toast because it's delicious. Just a little citrus-y and a lot sweet is what makes this french toast easy to make, but also just a little more special than your typical french toast. It's a winner for sure. :)
♥ Teri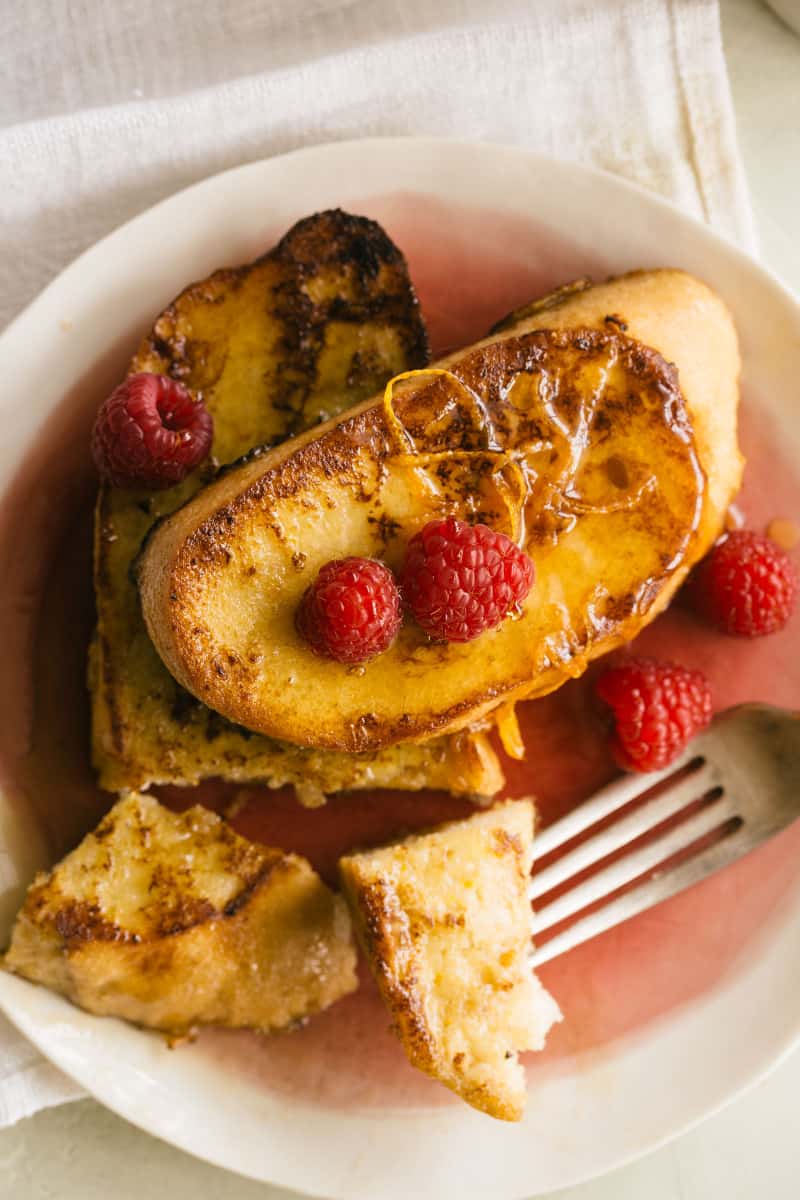 Blood Orange and Cardamom French Toast
Serves 3 to 6
Ingredients:
6 large eggs, very well beaten
1 cup whole milk
2/3 cup light brown sugar
zest and juice from 1 blood orange
1 1/2 teaspoons vanilla extract
3/4 teaspoon ground cardamom
1/2 teaspoon salt
1 demi sourdough baguette, sliced (on a bias) into 1 1/2 inch thick pieces (about 6 full pieces)
6 tablespoons unsalted butter, softened and divided
2 tablespoons extra virgin olive oil, divided
serve with/garnishes:
blood orange zest
fresh raspberries
Pure Maple syrup
Directions:
1. In a large and shallow baking dish whisk together the eggs, milk, brown sugar, blood orange zest, juice, vanilla, cardamom, and salt. Whisk for at least 2 minutes to ensure mixture is completely combined.
2. Place a large skillet over medium heat and add 3 tablespoons butter and 1 tablespoon oil.
3. Soak three slices of bread in the egg batter, flip and allow bread slices to sit in the mixture for 30 seconds.
4. Once butter has melted and skillet is hot add the soaked pieces of bread to the hot surface, 1 inch apart.
5. Pan fry each slice of French toast for 4 to 5 minutes or until browned and crisp on the surface. Flip and continue to pan fry for an additional 3 to 4 minutes.
6. Transfer French toast slices to a baking sheet and keep warm in the oven.
7. Repeat steps 2 through 5 with the remaining slices of bread.
8. Serve French toast with a drizzle of syrup, fresh raspberries and fresh blood orange zest.