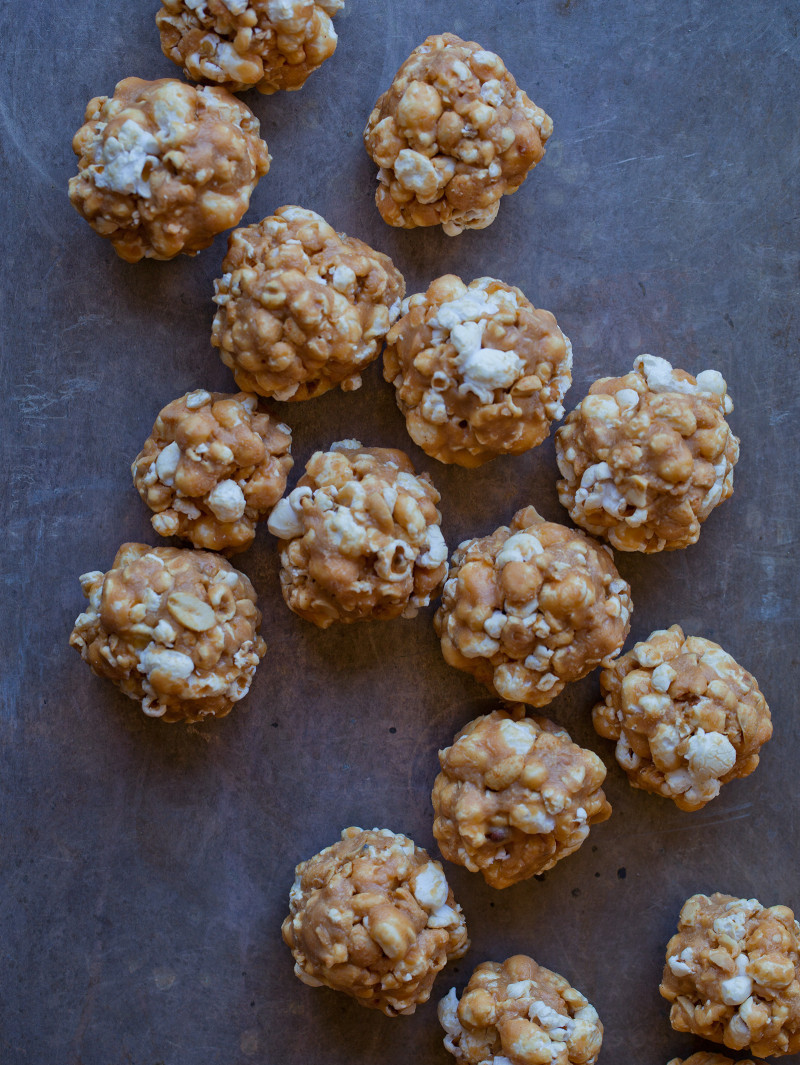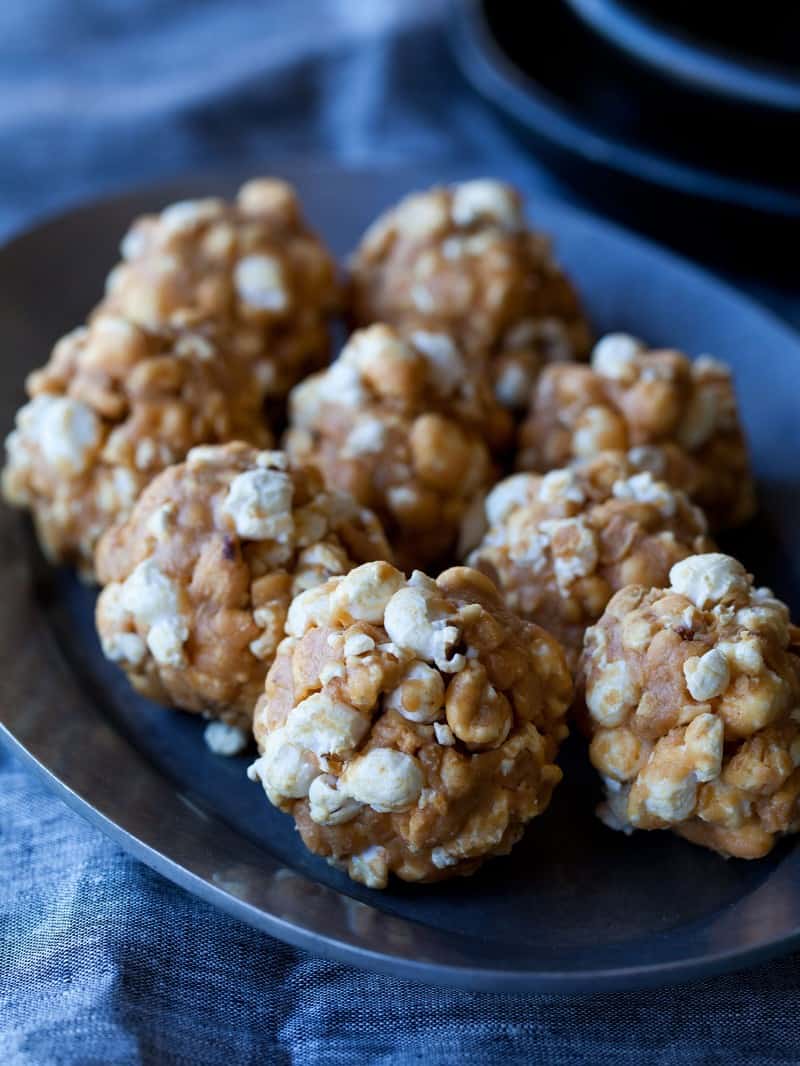 So I really love popcorn balls. I like the ones that are bright colors, and the ones that look really gross because they are dark brown but they taste like magic. So in order for you to fully appreciate my love of popcorn balls here are some haikus written by a genius:
some thought it was flat
but Columbus knew the truth
it's just a big ball
pink balls and red balls
orange balls green balls yellow balls
also popcorn balls
Geometry, yeah!
so many shapes and sizes
but balls are the best
sticky, crunchy, sweet
goopy, salty – in my mouth
god i love these balls
A B C D E
F G H I J K L
M N O P BALLS
YAY! The end.
♥ Teri
Bite-Sized Peanut Butter Popcorn Balls
Makes 16-20
Ingredients:
5½-6 cups popped popcorn, lightly salted
1 ½ cups dry roasted peanuts, roughly chopped
¼ cup Reese's Peanut Butter Chips, optional
2/3 cup granulated sugar
2/3 cup light corn syrup
2 tablespoons honey
2/3 cup smooth peanut butter
2 teaspoons vanilla extract
Directions:
1. Place the popcorn,, peanuts, and peanut butter chips into a large bowl and set aside.
2. Place the sugar and corn syrup into a saucepan and bring to a boil.
3. Once the mixture has reached 240°F (soft-ball stage) add the honey, peanut butter and vanilla.
4. Stir together until fully combined.
5. Pour the sugar mixture over the popcorn mixture and begin folding together until all of the popcorn mixture has been evenly coated and distributed.
6. Allow the mixture to cool slightly.
7. Once the mixture is cool enough to handle, lightly grease your hands and form golf ball sized popcorn balls.
8. Place the formed balls onto a sheet pan lined with parchment and allow to cool completely.
9. Once the popcorn balls have set, 2-4 hours, wrap them in plastic wrap or wax paper before serving.