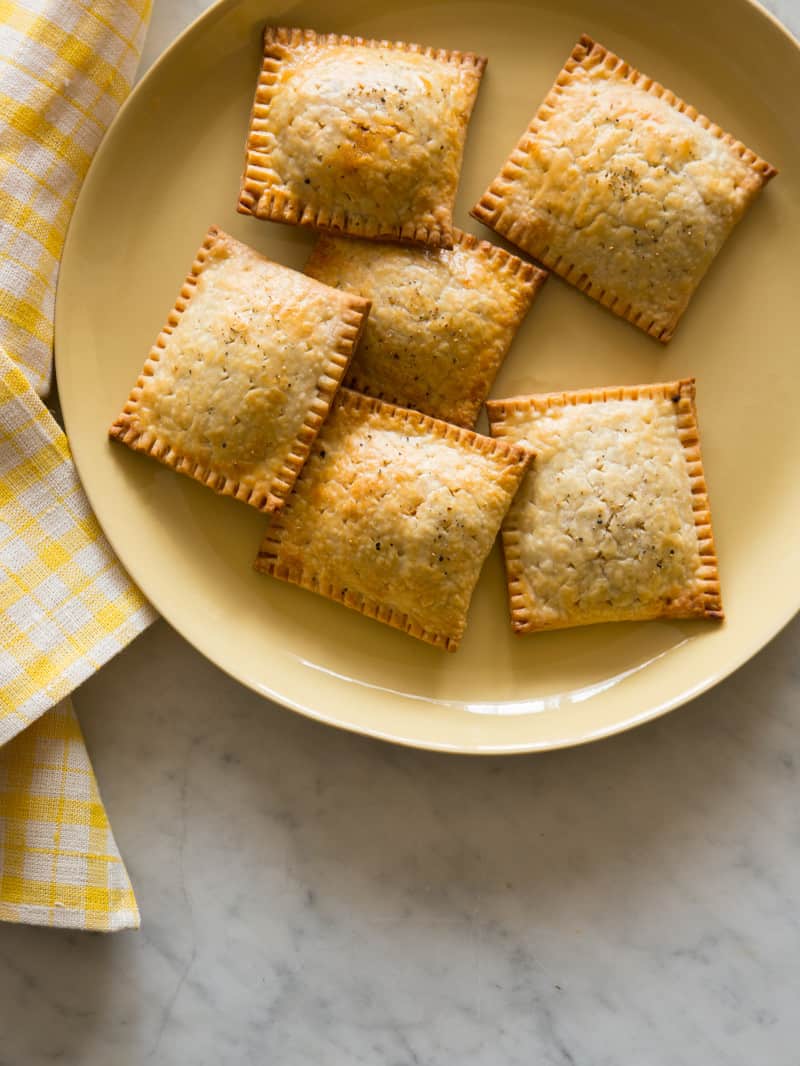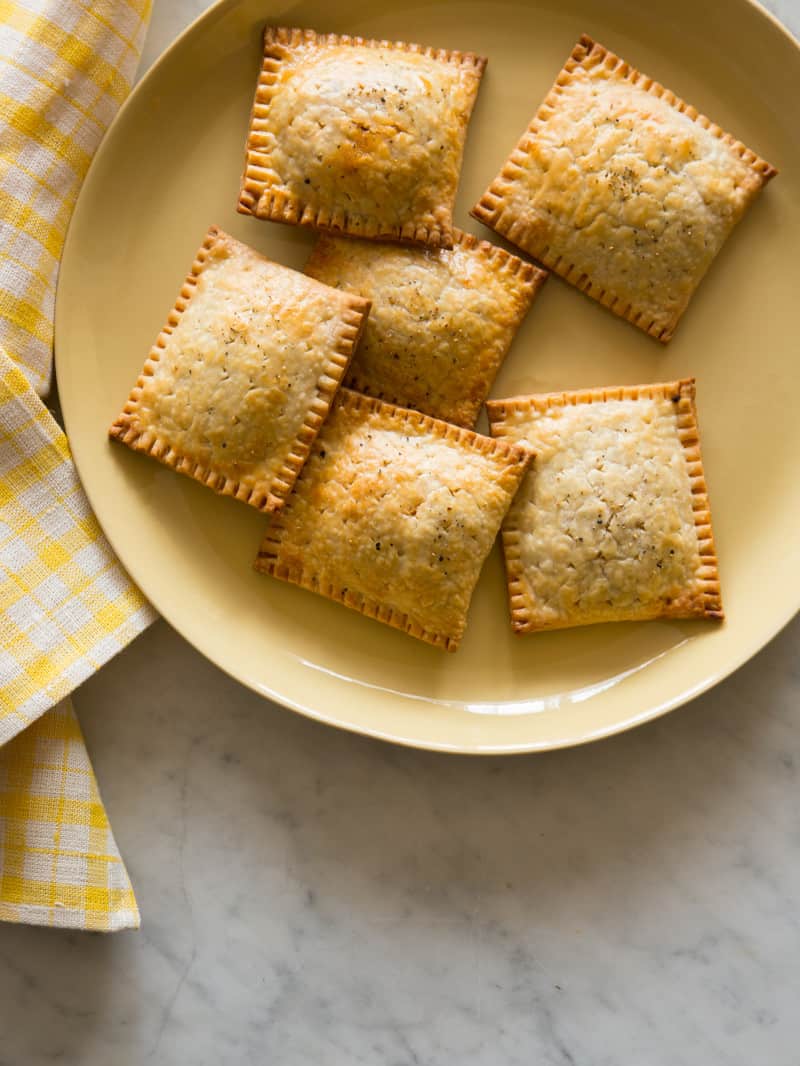 Hi Guys! Today we're continuing our week of SFB's favorite "Super Bowl classics" with these BBQ Pulled Pork Pop Tarts! We love this recipe so much because not only is it totally delicious, but it's also such a good, inexpensive, fairly simple recipe to make for big groups. You can also assemble these ahead of time and pop them in the oven when you're ready. I also really love these little guys because they're so easily transportable and don't get all gross and weird when left out for people to nibble at, for an hour or so. We made these with our homemade bbq sauce, pickled pulled pork recipe and cream cheese pie dough recipe, but you can easily make this a semi homemade recipe by using your favorite store bought bbq sauce and even ordering up some carnitas from your favorite local Mexican spot instead of making your own pulled pork. Although I will say that our recipe for slow cooker pickled pulled pork is so easy and mouthwatering that I highly recommend it! :) Enjoy! xx, Jenny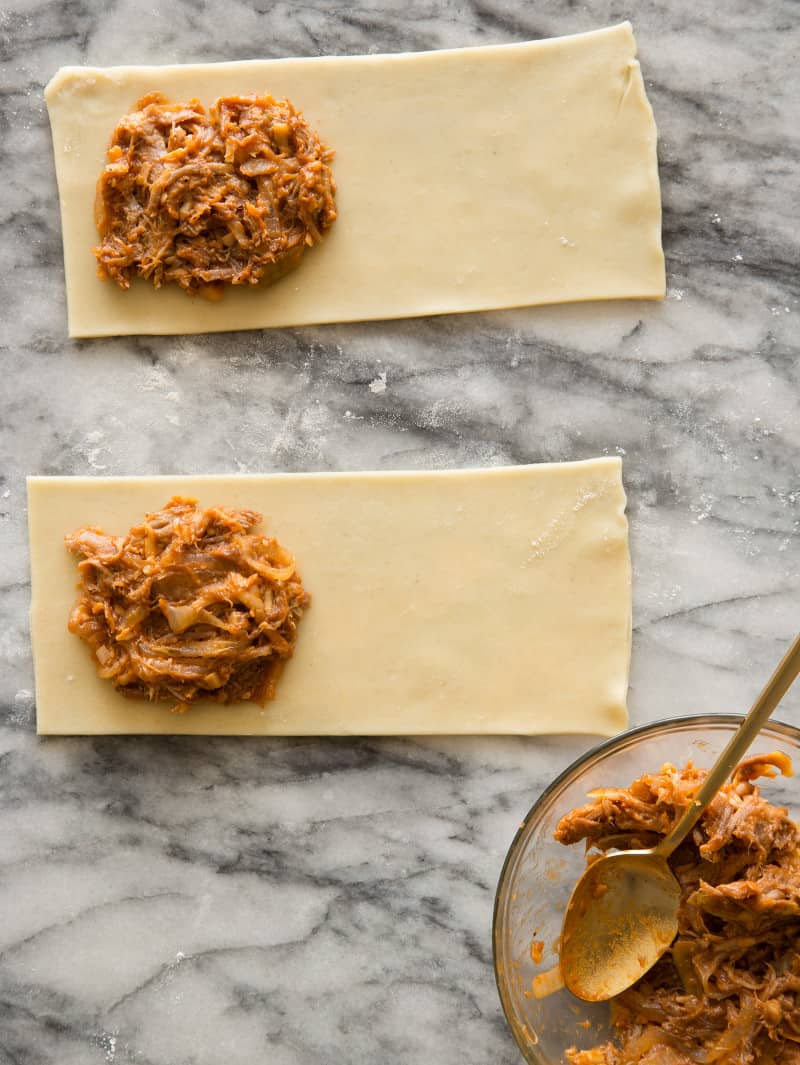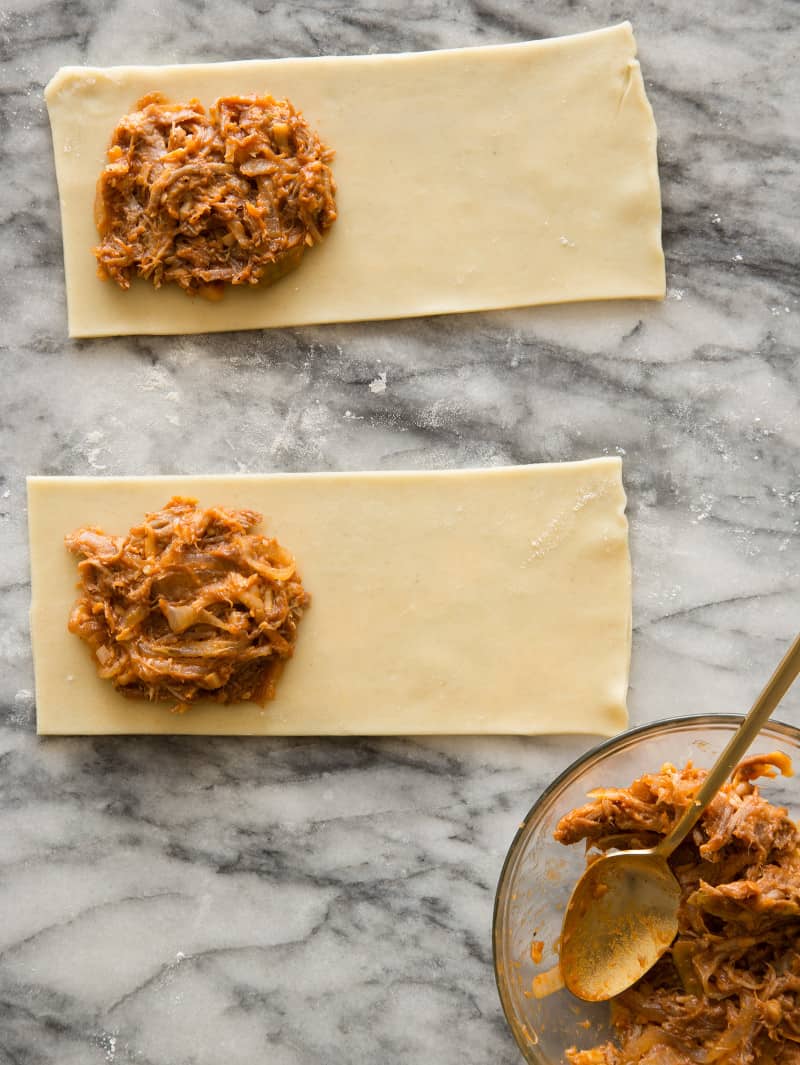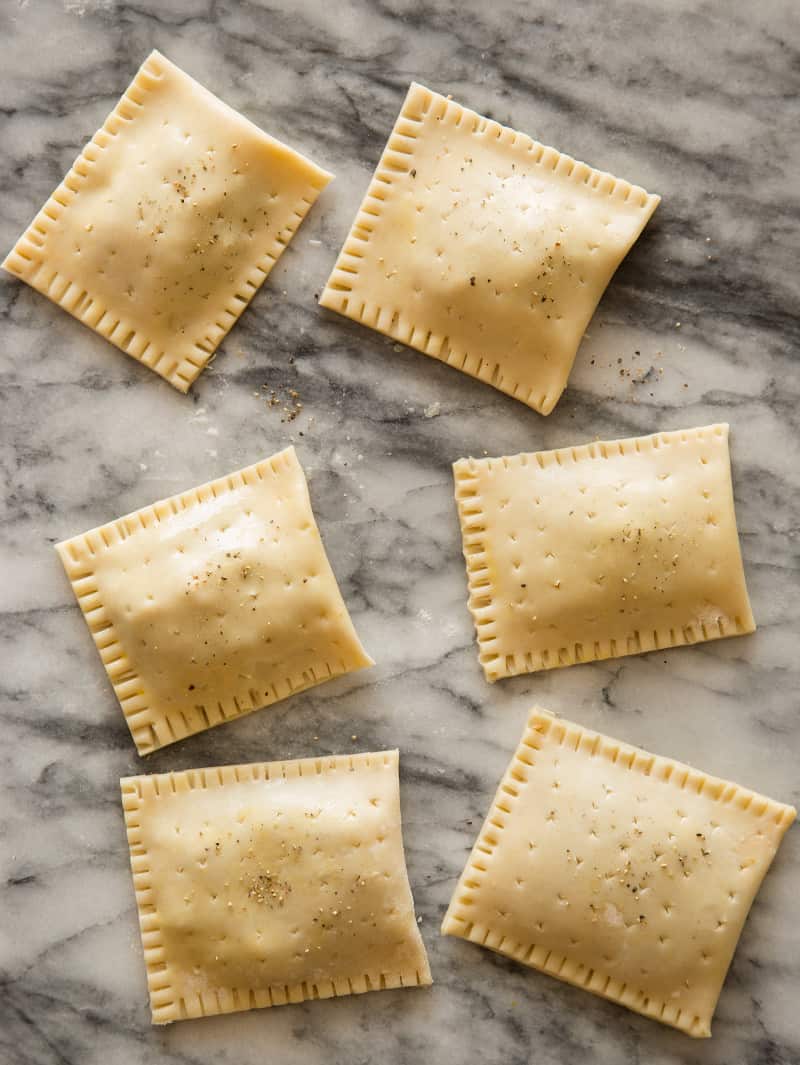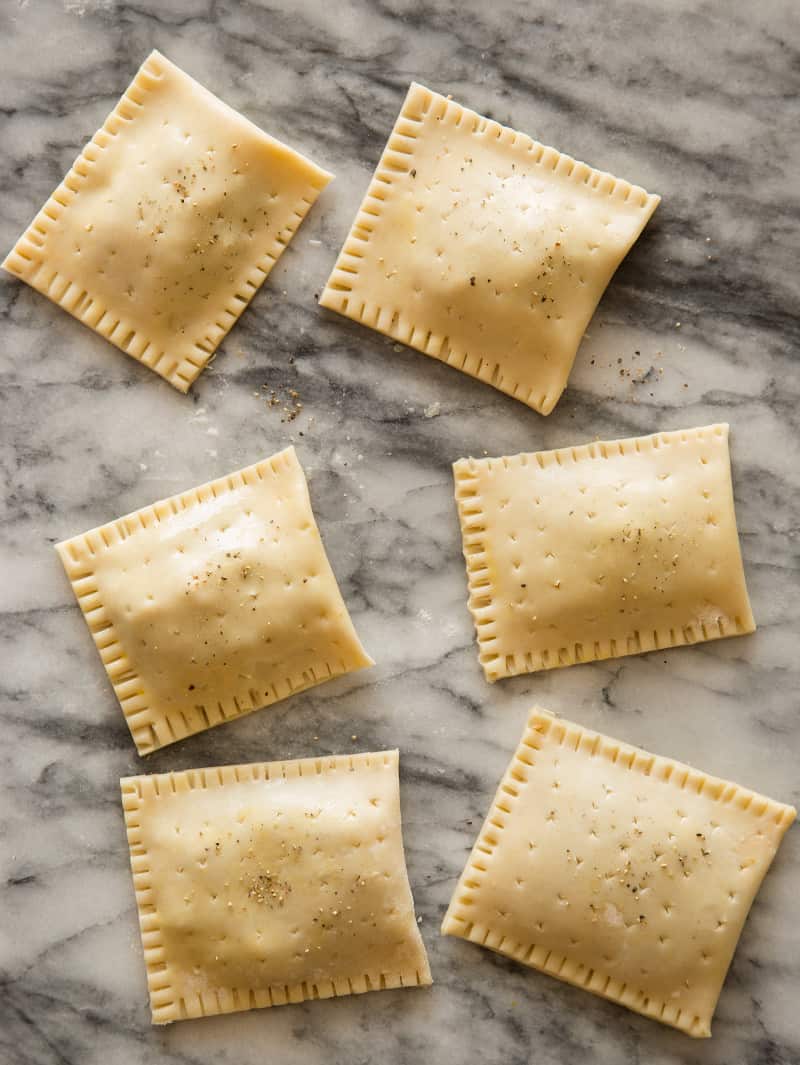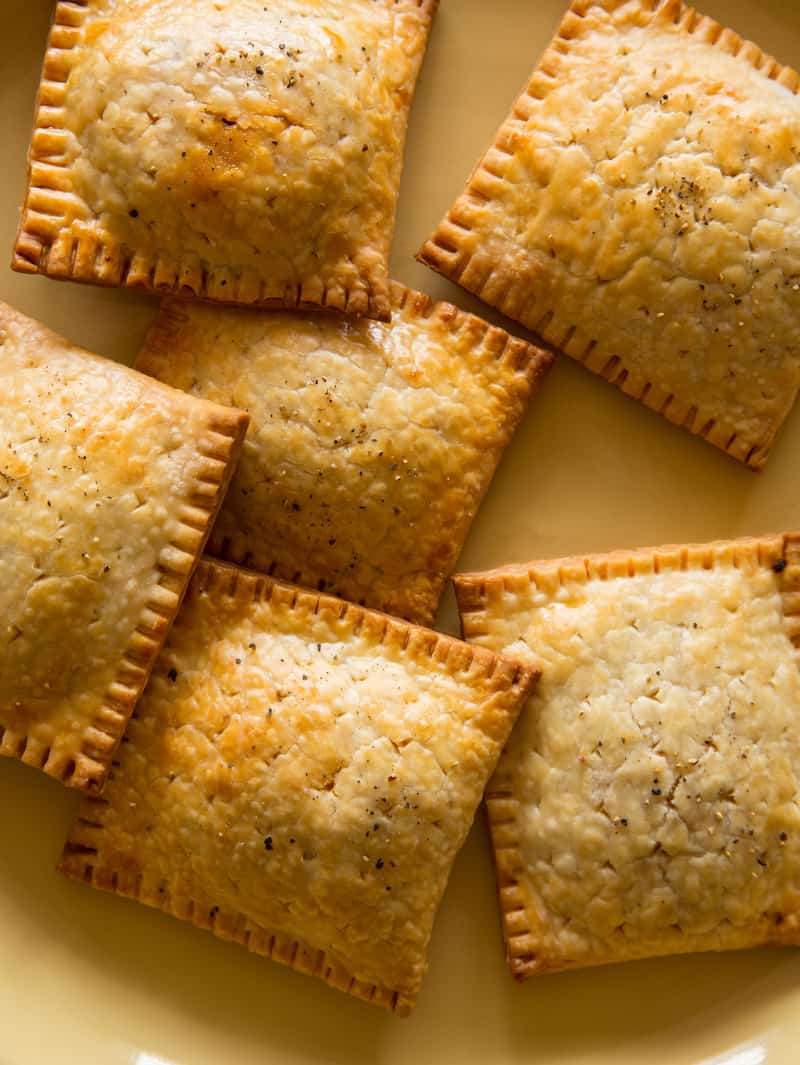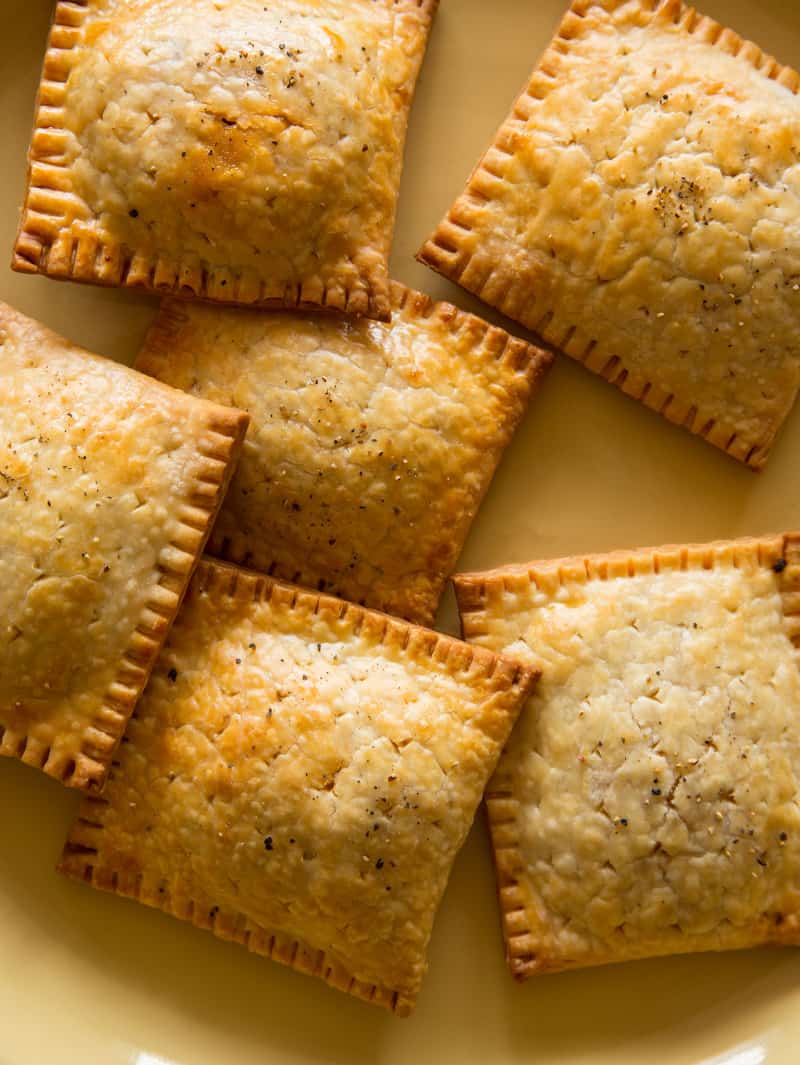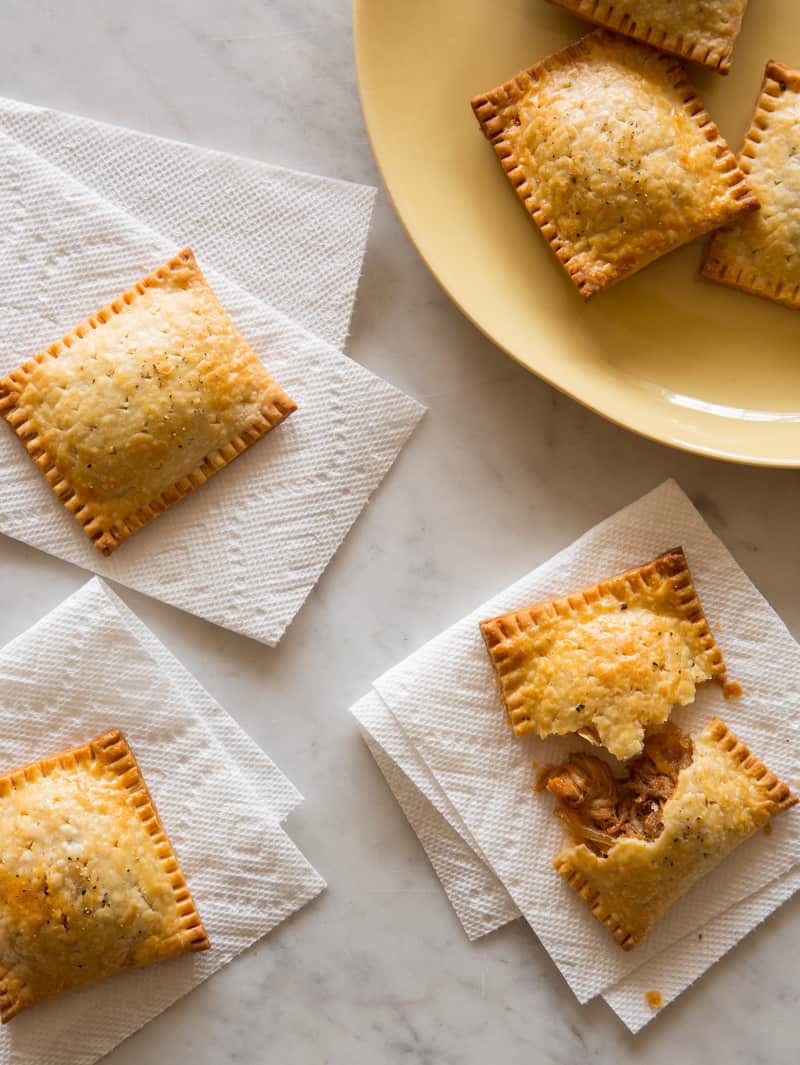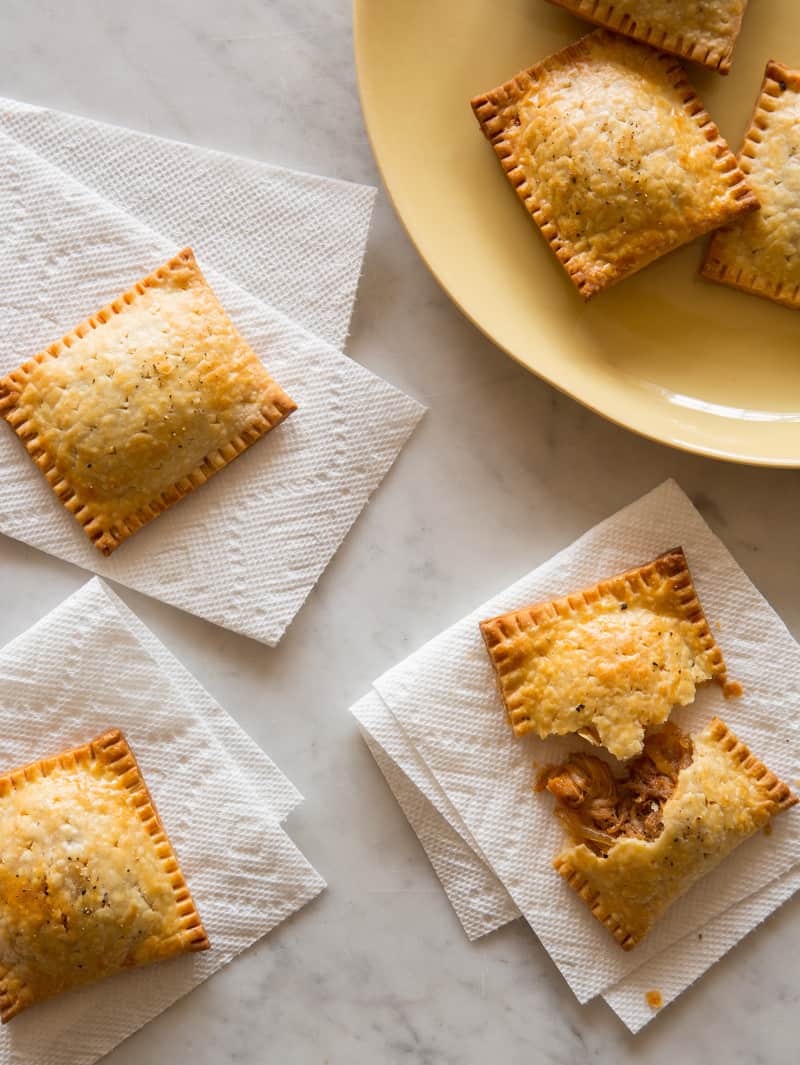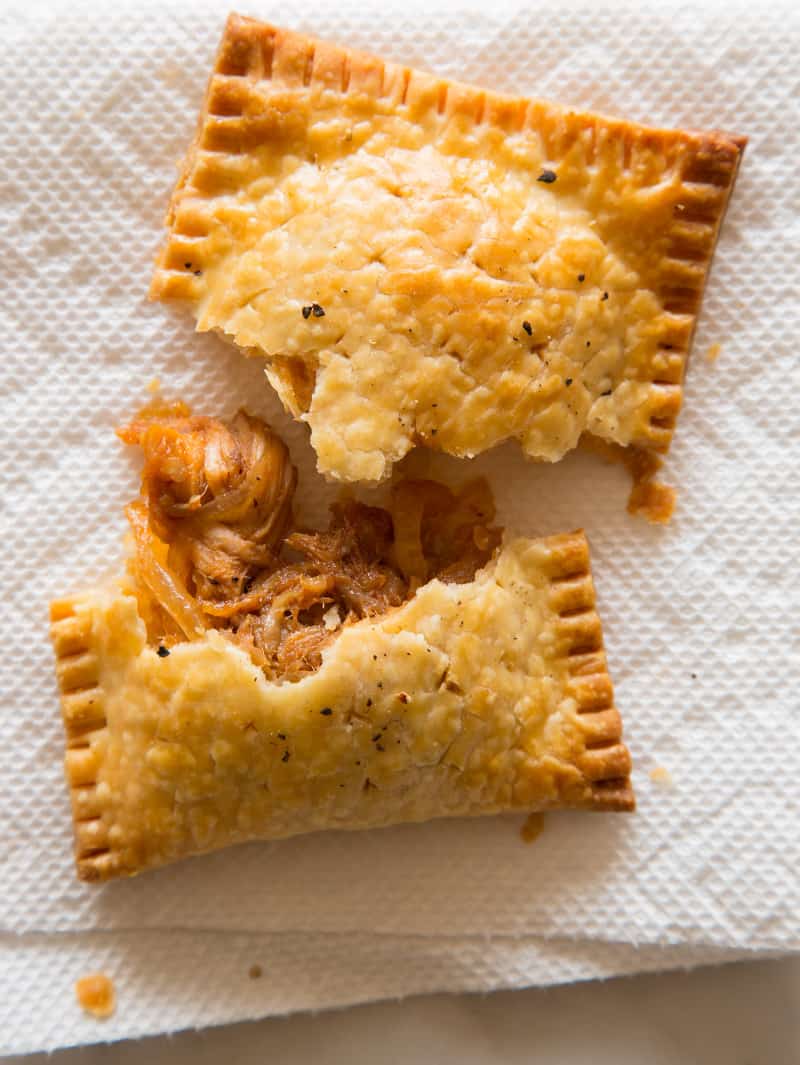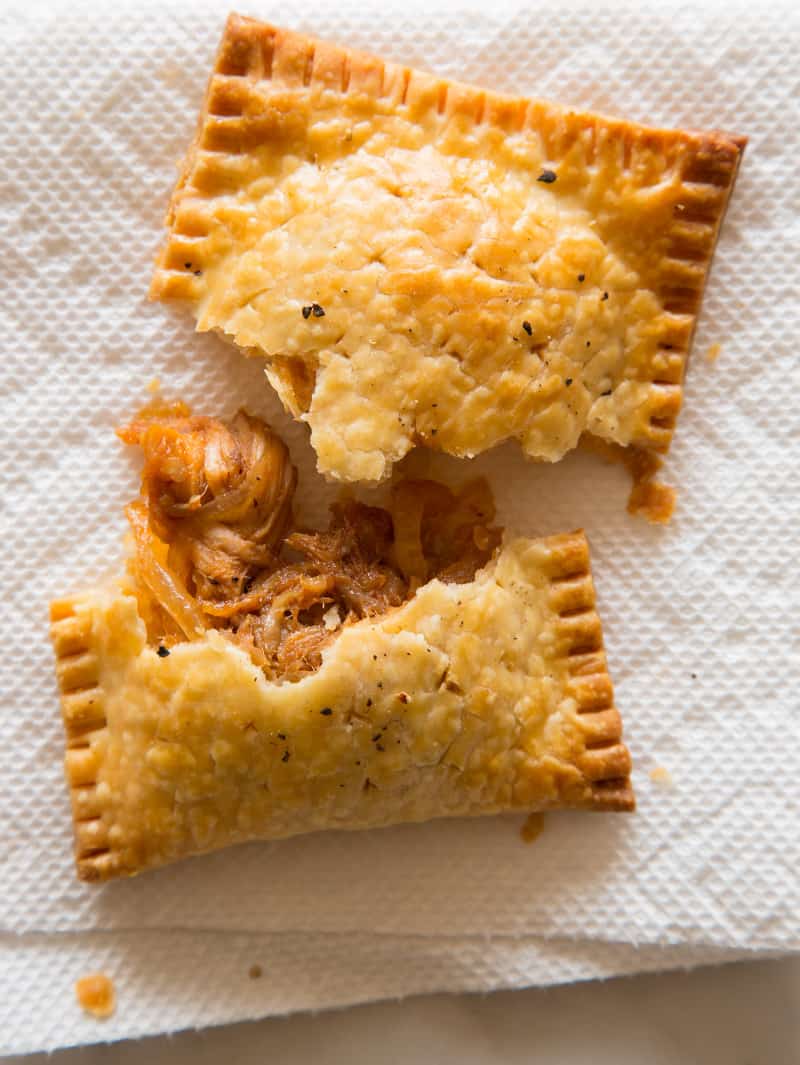 Around Super Bowl is the season I think Jenny I look forward to most. We don't even watch football, I'm not even sure the last time I watched the super bowl. Maybe 10 years ago? I don't know. The thing that gets us super excited is knowing that we can come up with crazy delicious, terrible for you, easy to eat, appetizer-y food for you all (as evidence here). Every year it seems like we extend our super bowl posts by double because have to many ideas we want to make and share. This one I am most excited about, our BBQ Pulled Pork Pop Tarts. Yea. Pop Tarts. Ok, maybe these are more like meat filled hand pies, but come on. Pop tarts > hand pies. Duh. Ok. You can also "pop" them into your mouth and eat them. "Pop them into your toaster oven to re heat," whatever, you get it. Anyway, these are awesome. I literally ate the entire plate pictured above for dinner two nights in a row, it was amazing. I know this will be a crowd pleaser, so probably double the recipe. ☺
♥ Teri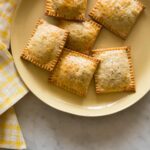 ---
BBQ Pulled Pork Pop Tarts
INGREDIENTS
2

tablespoons

unsalted butter

1

yellow onion, thinly sliced

½

teaspoon

light brown sugar

2

cups

tightly packed pulled pork

1 ⅓

cups

barbecue sauce

⅔

cup

shredded asiago cheese

½

teaspoon

cracked black pepper

½

recipe

cream cheese crust (disc chilled + divided into two)

1

egg, beaten
INSTRUCTIONS
Melt butter in a medium skillet over medium heat.

Add onions and sugar and stir together. Cook mixture until onions are lightly caramelized, but still have body to them, 8 to 10 minutes. Season with salt and pepper. Remove from heat and allow onions to cool, about 15 minutes.

Combine pulled pork, barbecue sauce, shredded cheese, onions, and pepper into a large mixing bowl and completely mix together. Set aside.

To assemble: Roll chilled dough out onto a lightly floured surface into a 18" x 27" rectangle.

Cut out 3, 6"x 9" rectangles and brush the surface of each with the beaten egg. place ⅓ cup of the filling mixture into the bottom half of each rectangle (leaving a ¼ inch border).

Fold the top half of the rectangle-cut dough over the filling and gently press around the edges, getting rid of any air pockets. Using the back of a fork, seal the open edges. Gently score the top of each pop tart and brush with egg wash. Place them onto a parchment lined baking sheet, 1 inch apart and place in the freezer.

Repeat steps 5-7 with the remaining dough and filling.

Allow pop tarts to freeze for about 15-20 minutes, before baking in the oven for 20 to 25 minutes or until the pop tarts are golden brown.

Allow pop tarts to cool, about 10 minutes, before serving.