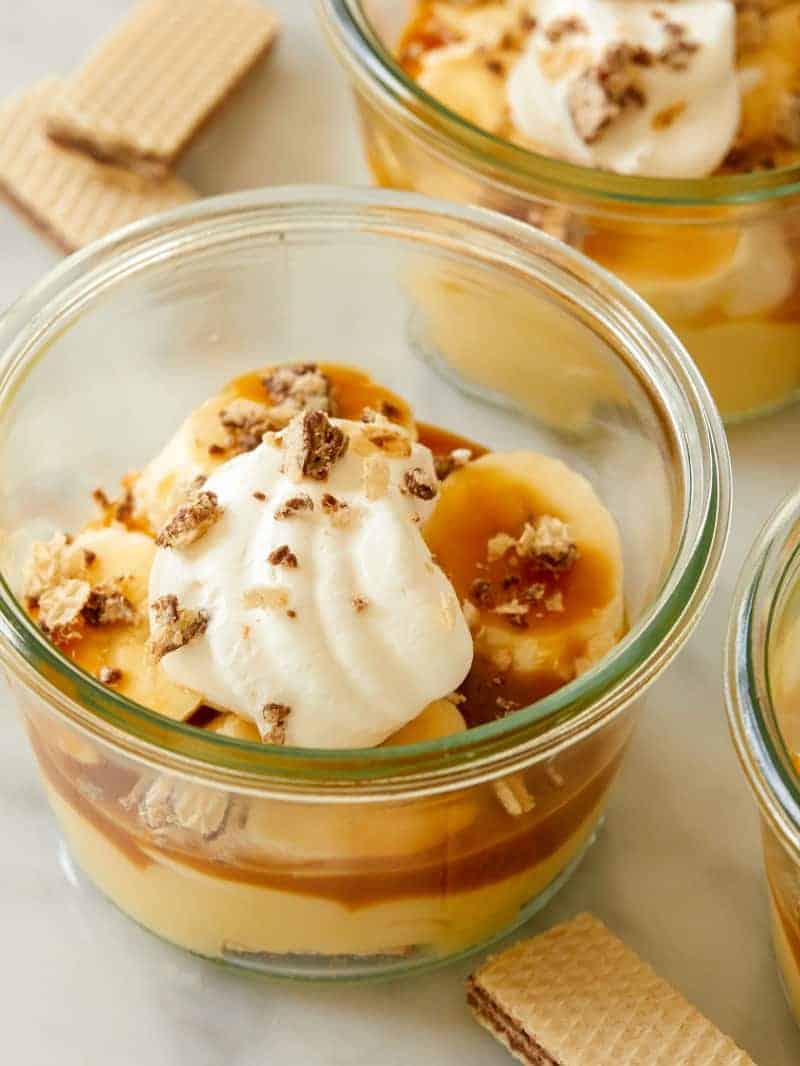 Ahh! Can you guys believe we're almost at the end of 2017?! This year totally flew by and I can't get over the fact that we're fully into the holiday season already! Today we have a recipe for Banoffee Pie in a Jar using Loacker Napolitaner as both the base and garnish! I love these melt in your mouth wafers and love adding them into sweet treats for added texture and flavor. Loacker Napolitaner's also make fun These little jarred desserts are perfect for the holidays and also perfect to take with you on the go. I also love this recipe because it's really easy to make and put together; plus, assembling them could be a fun holiday activity you do with a little one! You can make this recipe even more simple by buying pre-made pudding or pudding mix instead of making your own, although I love making my own pudding, for an added touch of 'homely-goodness'. J Enjoy! xx, Jenny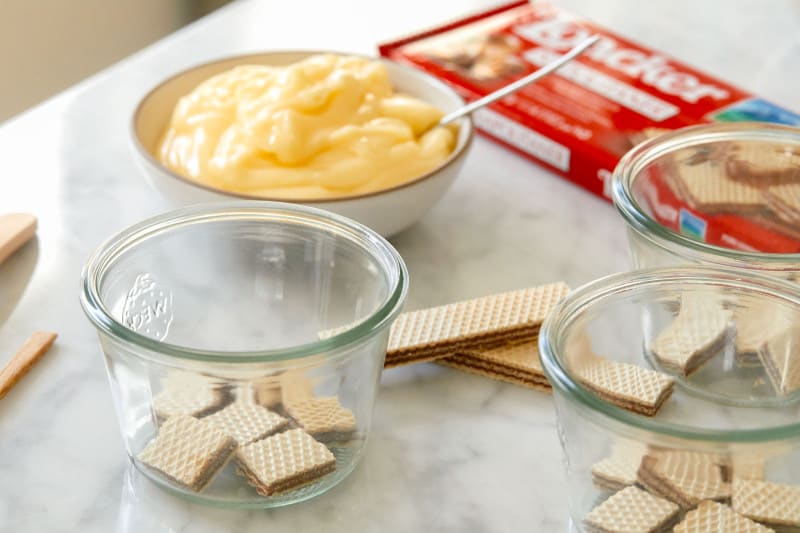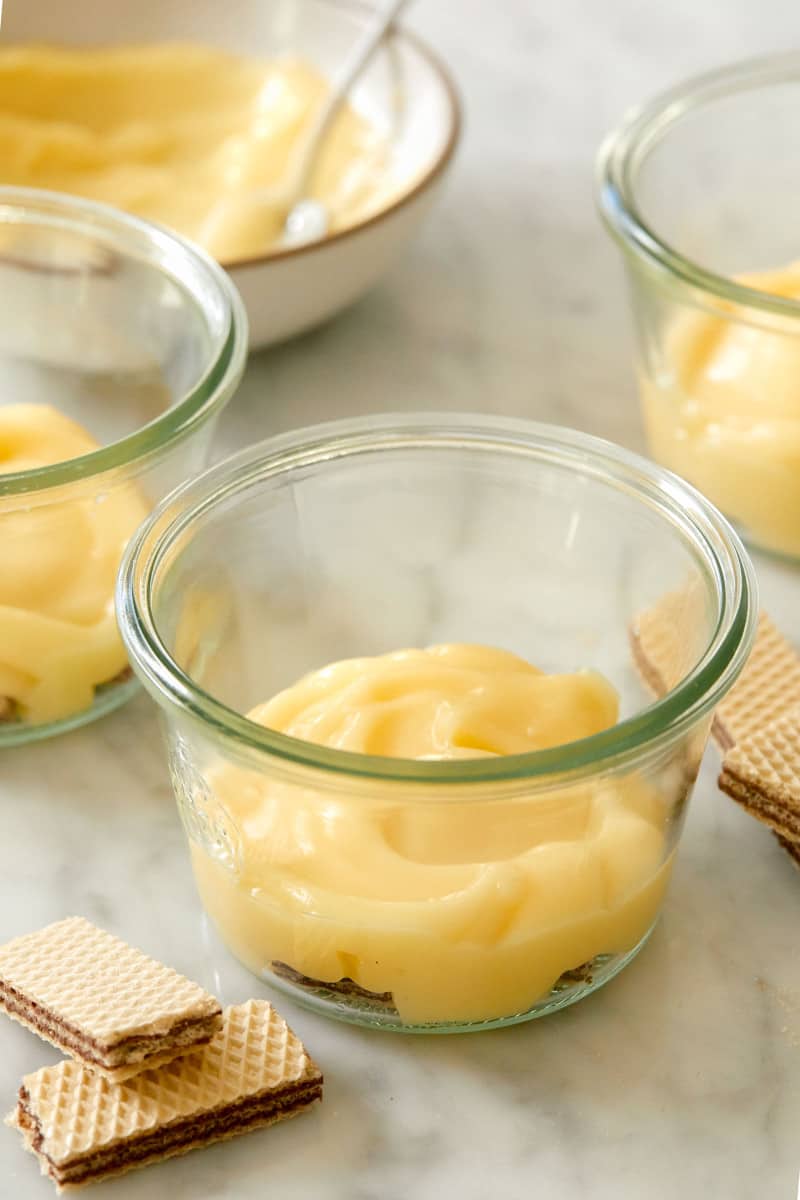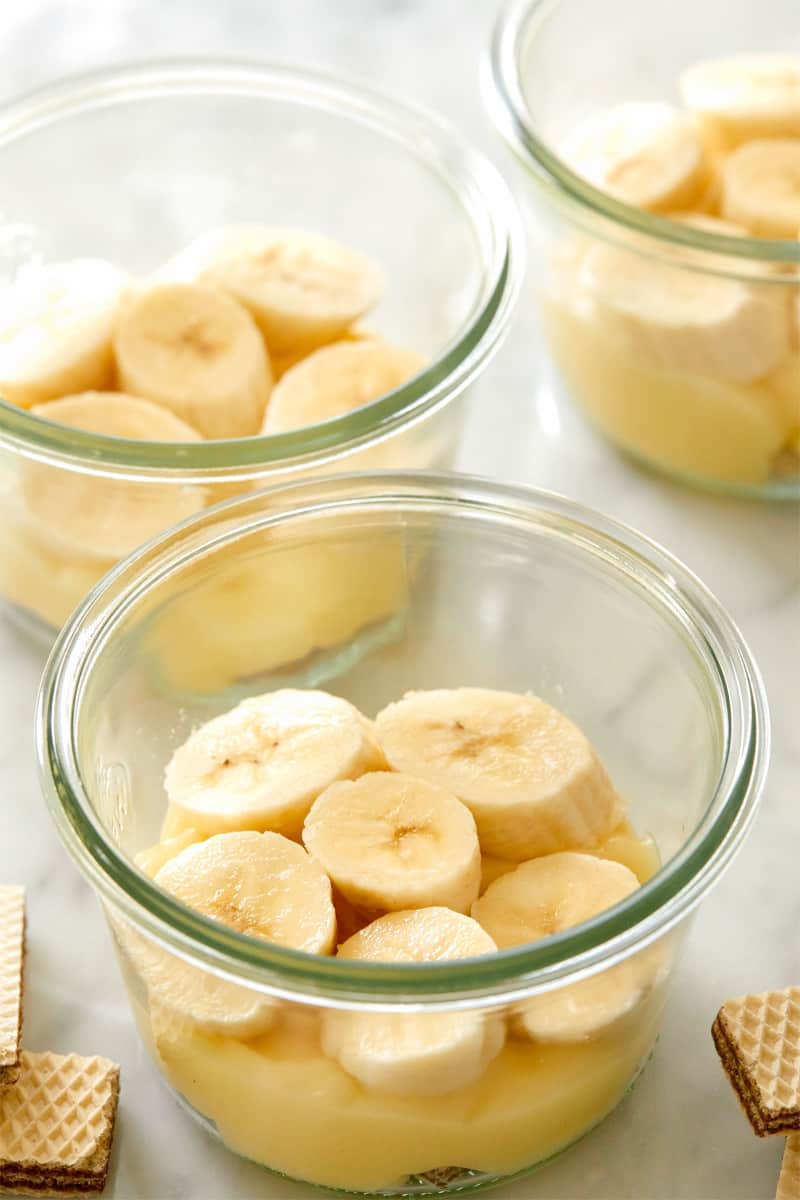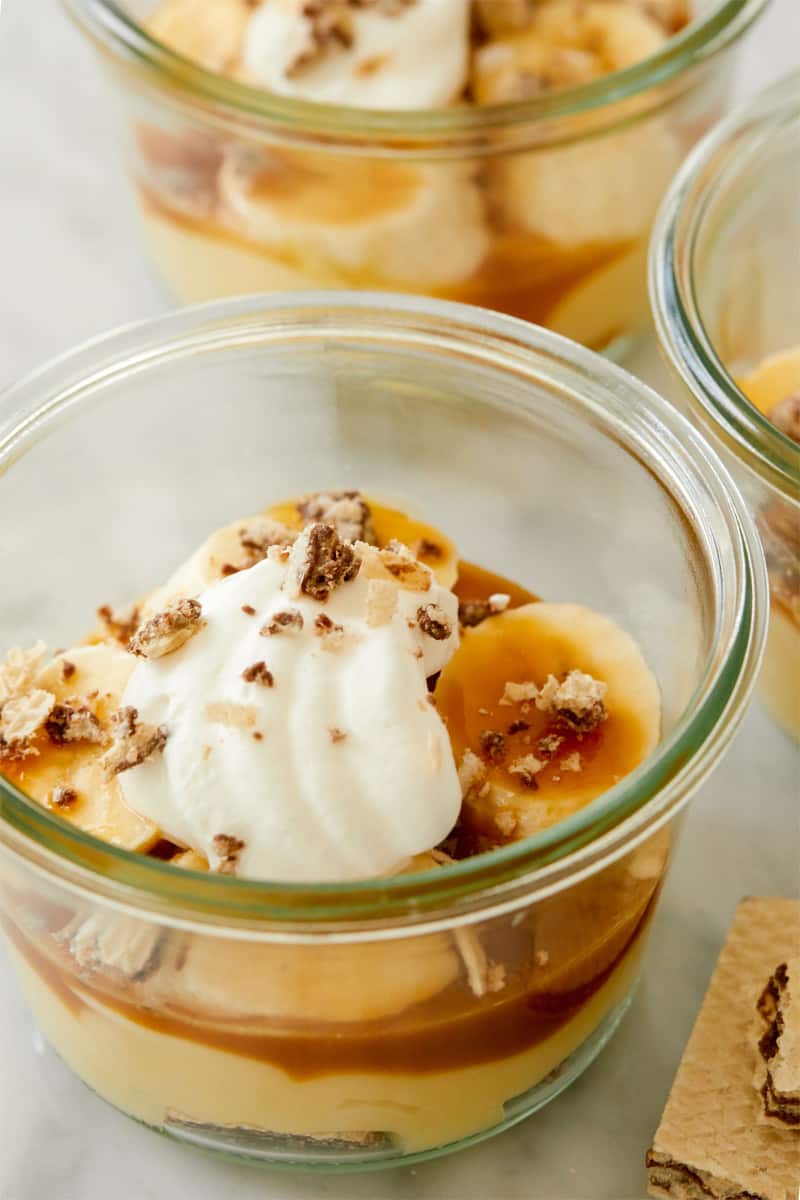 Loacker Napolitaner Banoffee Pie in a Jar

Makes 4

Ingredients:
vanilla pudding:
2 cups whole milk
2/3 cup sugar
2 1/2 tablespoons cornstarch
1/4 teaspoon salt
2 large egg yolks, beaten
1 tablespoon unsalted butter
2 teaspoons vanilla extract

16 sticks of Loacker Napolitaner, plus more crushed for garnish
2 bananas, peeled and sliced into 1/2 inch pieces
1/3 cup caramel sauce for drizzling
1/2 cup whipped cream

Directions:
1. For pudding: Place milk, sugar, cornstarch, and salt into a saucepan and place over medium heat.
2. Whisk mixture until smooth and bring to a simmer.
3. Cook mixture, while constantly stirring, until thick enough to coat the back of a wooden spoon and thick enough to sit on itself for a second.
4. Lower heat to medium low and whisk 1 cup of the hot milk mixture into the yolks in a slow and steady drizzle, making sure not to scrabble the yolks.
5. Pour tempered yolk mixture back into the pot and whisk together.
6. Cook the mixture for 2 to 3 more minutes, while stirring, before remove from the heat and stirring in the butter and vanilla. Stir until smooth.
7. Pour the pudding into a large bowl and place into an ice bath, stirring occasionally, until room temperature, about 30 minutes.
8. Cover and refrigerate for at least 6 hours.
9. To assemble: Cut each Loacker Napolitaner into four even pieces crosswise and place into the bottom of each 12 ounce jar. Top each jar with 2/3 cup pudding and smooth out the surface.
10. Next, spread a layer of banana slices over the pudding and top with a drizzle of caramel sauce.
11. Top each jar with a dollop of whipped cream and a sprinkle of crushed wafer pieces. Serve immediately.