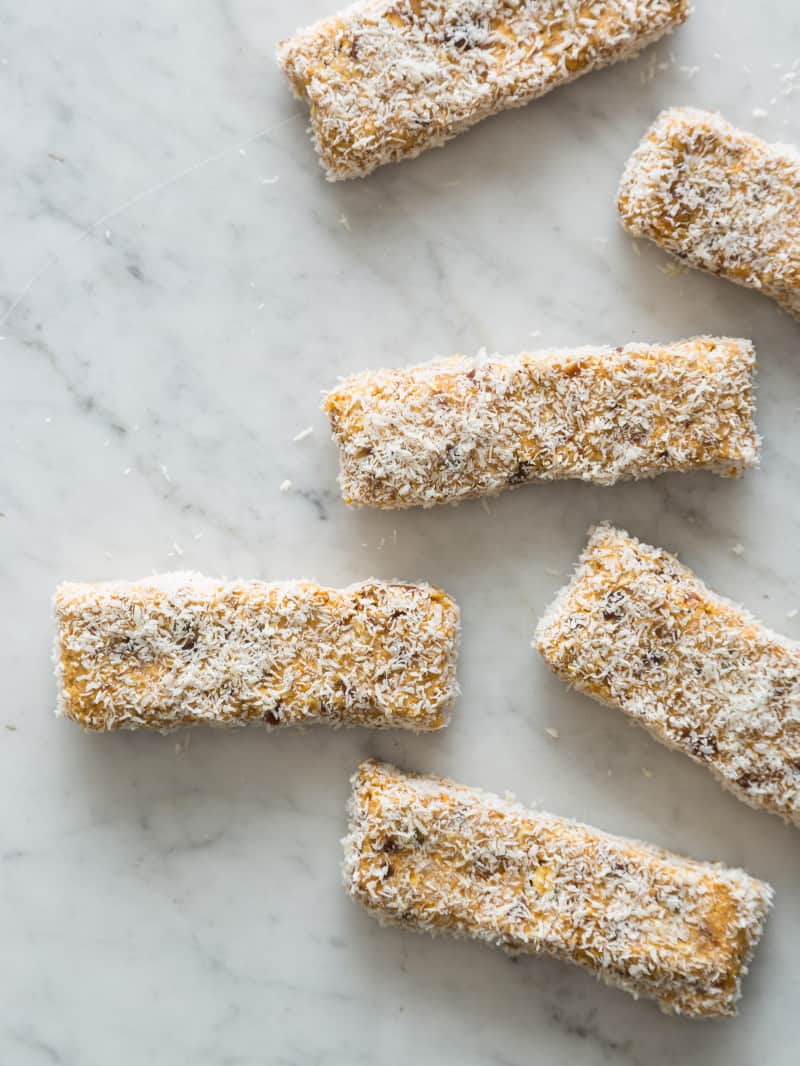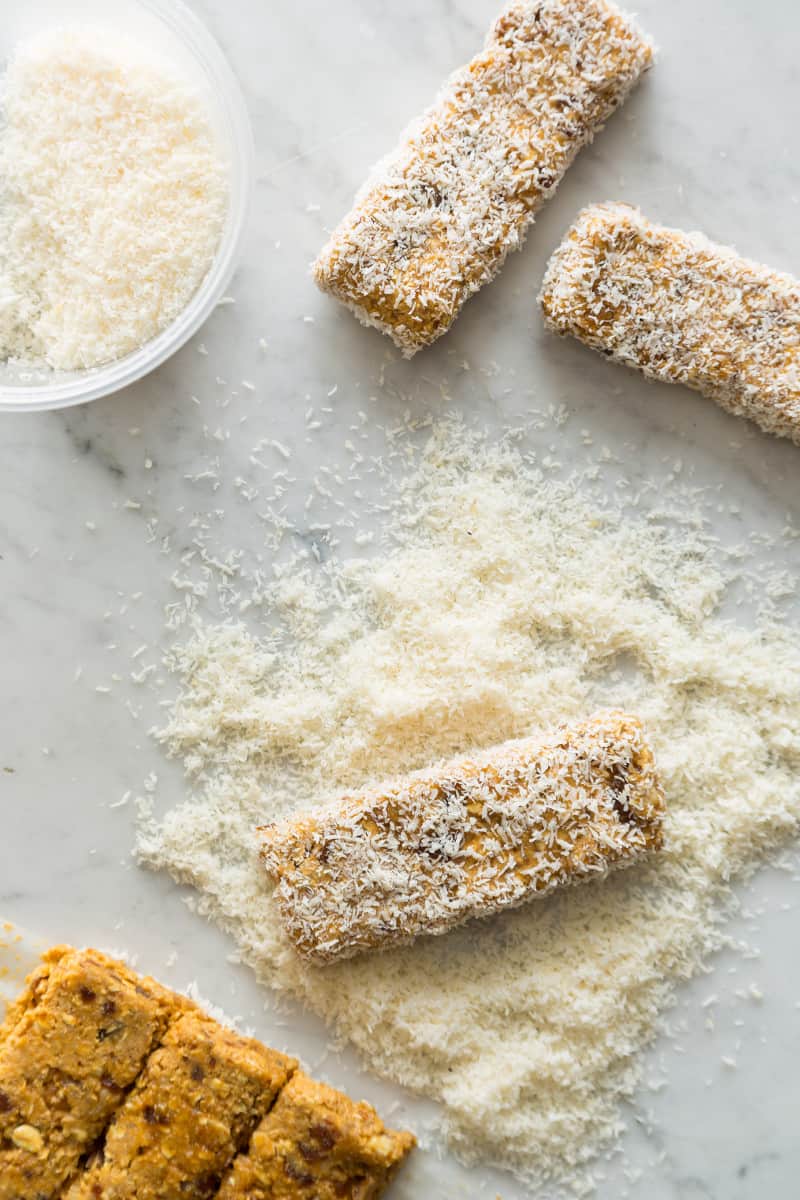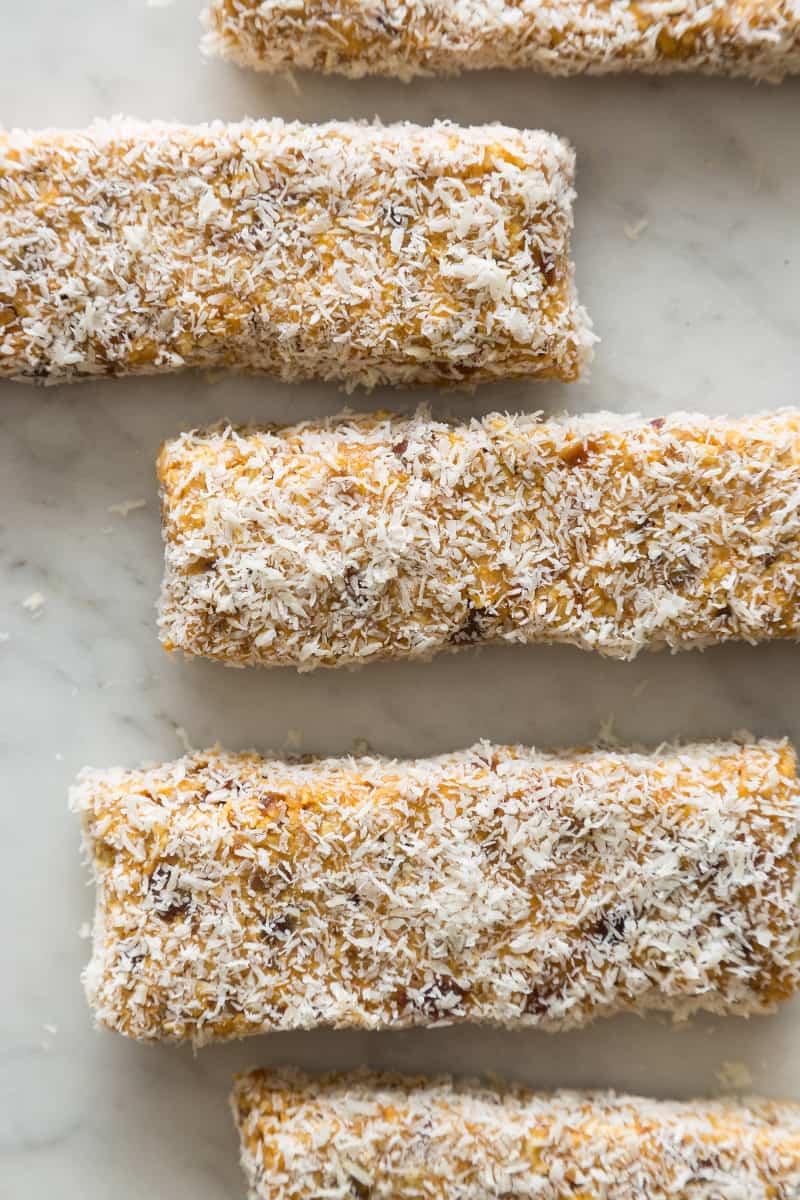 Hi! Happy Sunday! Did you know our new book The Perfect Egg comes out this Tuesday? CRAZY. If you don't know about it, take a look at this post, and then order it!!!! :)
Today we have a recipe for No Bake Pumpkin and Coconut Granola Bars. I think anything dredged in coconut is a favorite for me, because it looks so pretty no matter what. These granola bars are also pretty fantastic because you don't have to bake them, and they taste so good with the pumpkin and coconut together. YES. Perfect for snacking, and even better for post work out pre work out situations. Have a good weekend you guys!
♥ Teri
No Bake Pumpkin and Coconut Granola Bars
Makes 12 bars
Ingredients:
1 1/4 cup tightly packed pitted dates
1/2 cup raw almonds
1/4 cup raw pepitas
1 cup old-fashioned rolled oats
1/2 cup unsweetened coconut flakes (or desiccated coconut), plus more for rolling/dredging
1/2 cup canned pumpkin puree
1/4 cup honey
1 teaspoon cinnamon
1/4 teaspoon salt
Directions:
1. Place dates, almonds and pepitas in a food processor and pulse until coarsely ground.
2. Add remaining ingredients and continue to pulse until all ingredients are completely incorporated and mixture is almost completely smooth.
3. Press mixture evenly into an 8"x 8" baking dish, lined with parchment (the parchment should hang over the sides, so the granola bars are easy to lift out of the dish).
4. Refrigerate for 30 minutes. Lift the mixture out of the baking dish and cut mixture into even strips. Cut strips in half so you have 12 even bars (sized about 1.25"x 4").
5. Carefully dredge each bar in the excess coconut and serve. Bars will keep in an airtight container, in the refrigerator for up to 5 days.