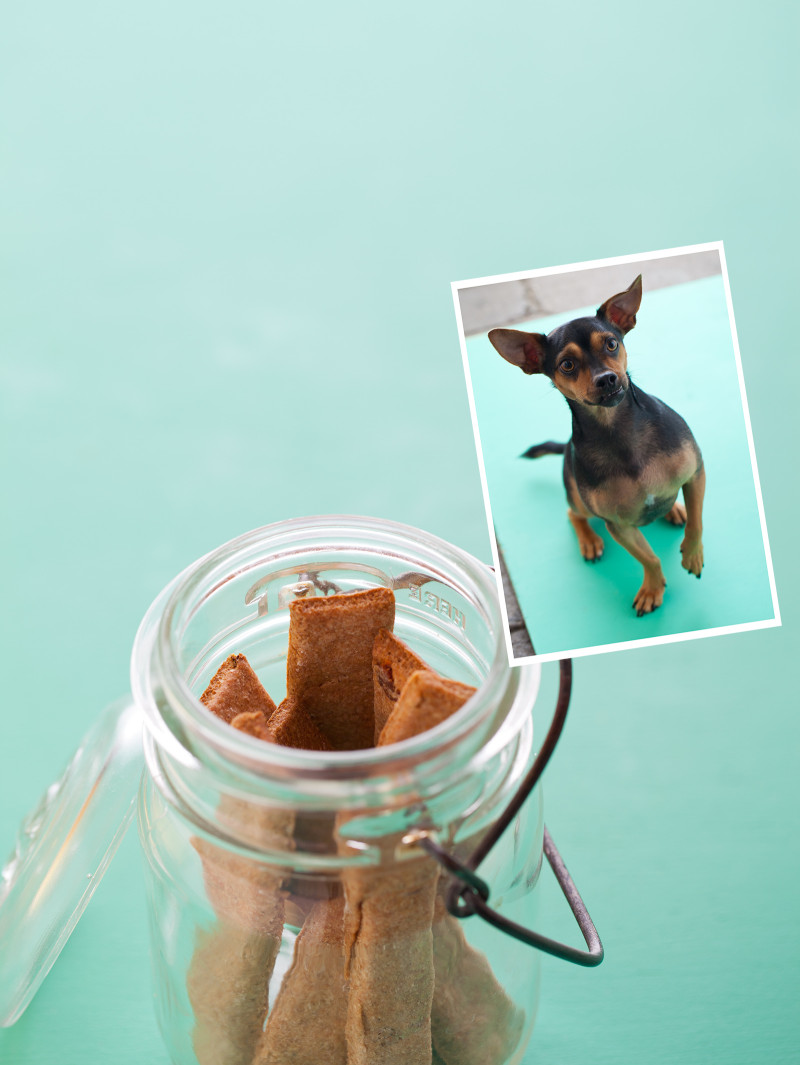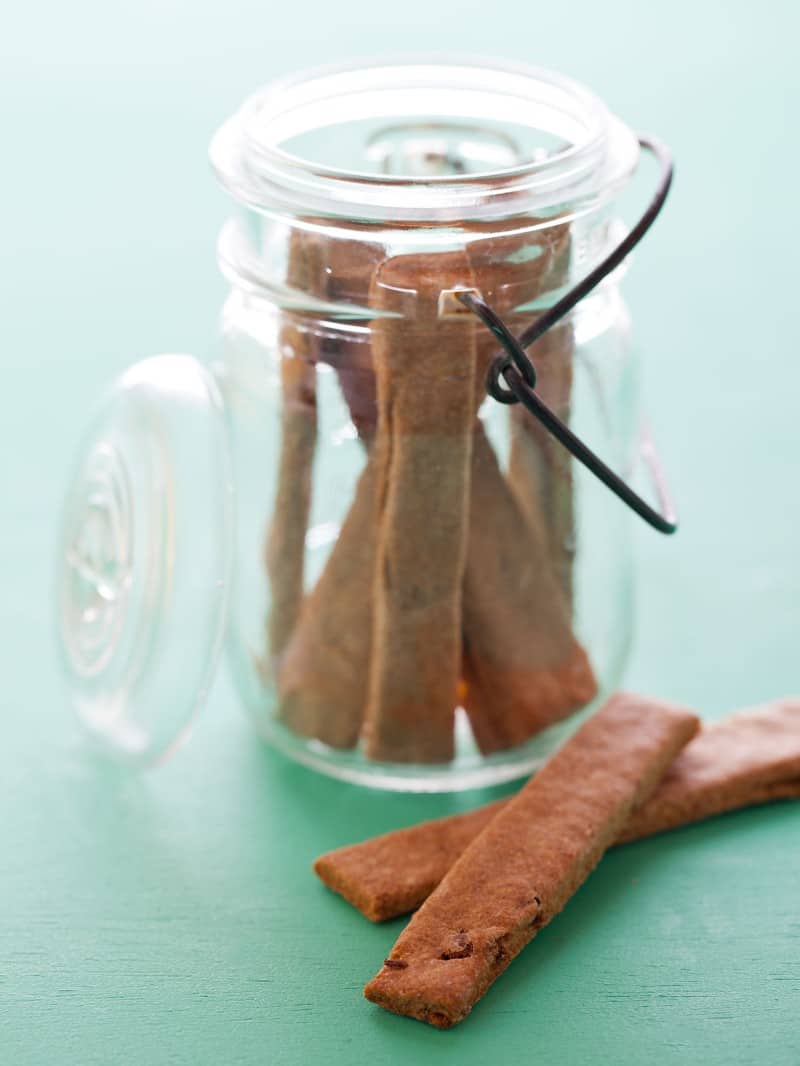 Do all of you out there love dogs just as much as I do? Some people say I have a problematic obsession with my dog, Dexter, while I see no problem whatsoever, he's just my special little baby pie and I love him so much (insert baby voice here). My boyfriend and I adopted our little darling last Labor Day while out enjoying a day off with some friends. We noticed a dog adoption going on in the distance so we walked over, saw Dexter, and that was that. Well for my boyfriend, at least. He was the one who fell instantly in love with this mild mannered mutt who chose to sit on his lap rather than run around and stretch out his legs like the other potential adoptees. Anyways, the rest is pretty much history and now we spend a good amount of our free time catering to our special little guy we love so very much. One of the extra special things I like to do for Dexter is make him healthy, homemade dog treats. I also cook him homemade meals…but that's a whole other story! This particular recipe is a dog biscuit recipe made with real bacon and bacon fat. Although the amounts are small, I would still recommend limiting small dogs to 1 bacon stick a day and medium/large dogs to about 2-2 1/2. Dexter is a little picky when it comes to his snacks and is usually not a fan of dry biscuits, but he loves these and can't seem to get enough….it's the bacon, obvi! I hope your loved ones enjoy this as much as mine does! Doggies/pets are just the best….just the absolute best…love 'em…okay sorry, I'm done! :)
xx Jenny
Bacon "Bark" Sticks
Makes 24
Ingredients:
1 egg
1 ¼ cups goat's milk (dairy milk is okay as well)
1 tablespoon honey
4 tablespoons bacon fat
¼ cup bacon, crumbled
2 3/4 – 3 cups Oat Flour
Directions:
1. Preheat oven to 350°F.
2. In a large bowl whisk together the egg, milk, honey, bacon fat, and bacon.
3. Stir the flour in, ½ cup at a time until full incorporated.
4. Knead the dough until fully combined.
5. Roll the dough out onto a lightly floured surface into a 4" by 12" rectangle.
6. Using a pizza cutter, cut out 4" by ½" sticks until all the dough has been used.
7. Line the sticks on a parchment lined baking sheet and bake for 30 to 35 minutes.
8. Cool completely before serving.
9.   Store in an airtight container in the refrigerator for up to a week.