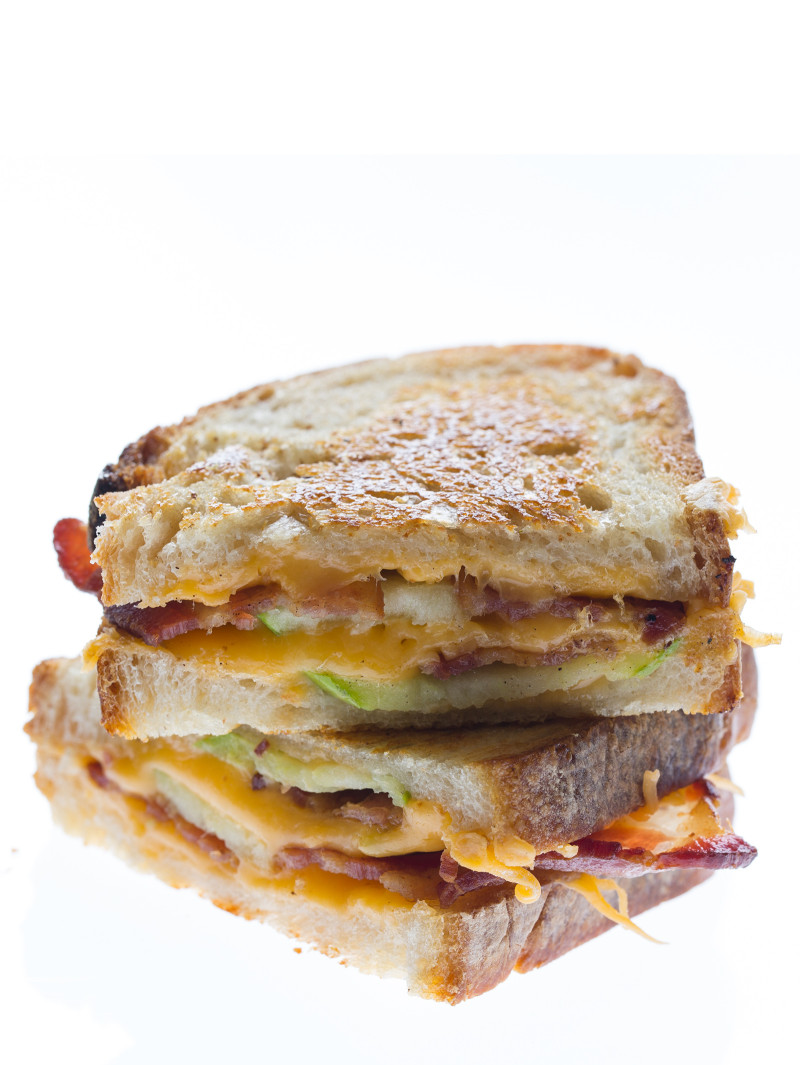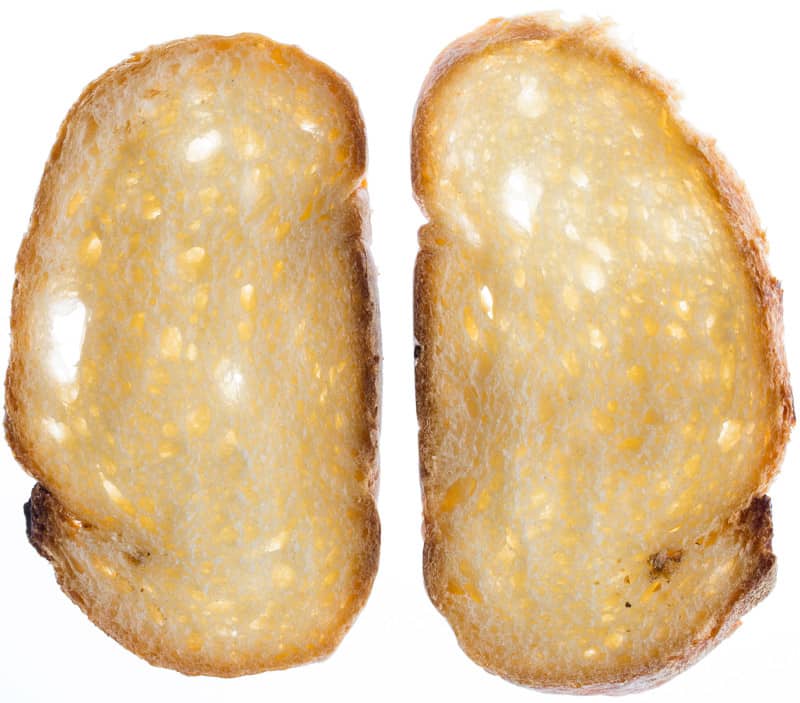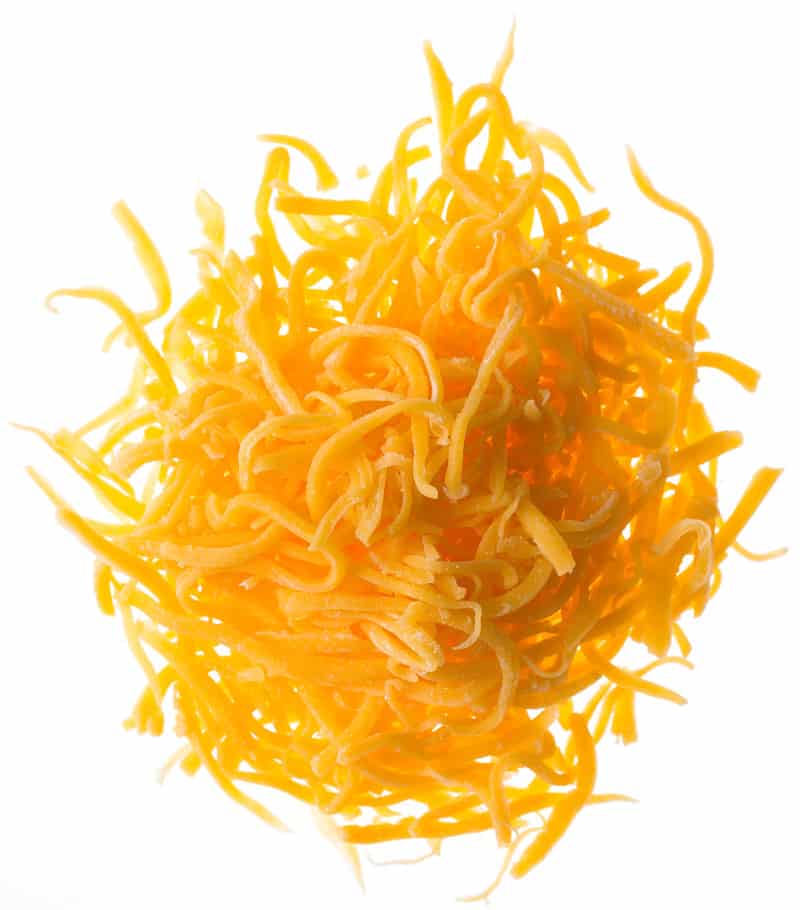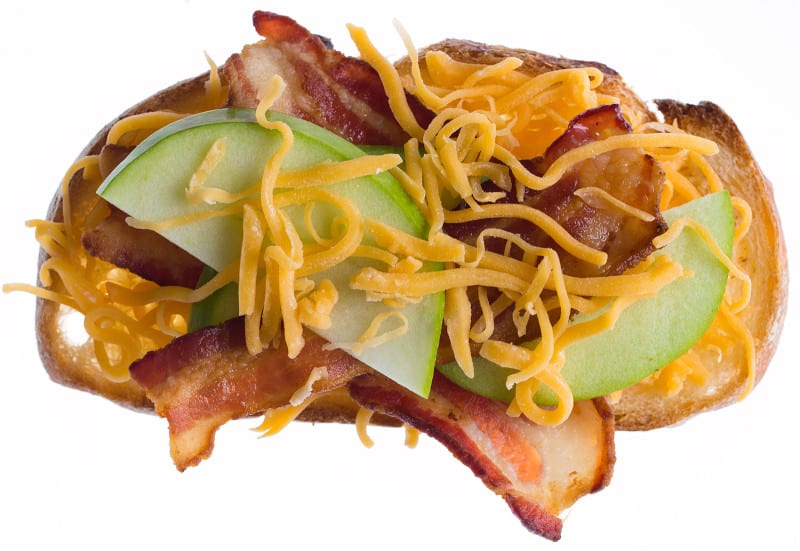 Hi Guys! Today we have the first post for our Recipe Redressed series! In this series, we're going to be taking some of our favorite, everyday comfort foods, 'redress' them (get it?), then give you guys one new version everyday for the whole week! We're starting out with grilled cheese to celebrate national Grilled Cheese month! and yes folks, grilled cheese month is a real thing!
You'll notice this week that our recipes will just have ingredient lists without amounts because we don't want to tell anyone how much of each thing to put into their grilled cheese sandwich, it's such a personal thing and we get that. You'll also notice that all the recipes call for shredded cheese. We love using freshly shredded cheese in our grilled cheeses because it helps melt the cheese faster and more evenly.
We're starting our week off with one of our favorites and of course it has a little ( or a lot) of crisp and delicious bacon in it! We love the crunch of the sweet apples against the salty bacon and used cheddar because apple and cheddar are like two peas in a pod…they go incredibly well together! Anyway, we hope you guys will stick around for the week as we share some of our favorite grilled cheese recipes. Enjoy!
Bacon Apple Cheddar Grilled Cheese
Ingredient List:
sliced sourdough bread
shredded sharp cheddar cheese
strips of crispy cooked bacon
fresh minced thyme leaves, optional
cored and thinly sliced apple (of your choice)
salted butter, softened
Directions:
1. Slather both sides of each slice of bread with butter.
2. Sprinkle some shredded cheddar onto a piece of sourdough and top with strips of bacon. Top the bacon with another generous sprinkle of cheese and a small amount of thyme, if using.
3. Top the cheese with a single layer of sliced apple and finish with a final sprinkle of cheese.
4. Top grilled cheese with another slice of sourdough and gently press the entire grilled cheese together.
5. Place a cast iron skillet over medium heat and melt a couple tablespoons of butter. Once the butter has melted and the skillet is hot, carefully place the grilled cheese into the skillet and cook for 4 to 5 minutes or until the bottom is nicely toasted and some of the cheese has melted. Flip the grilled cheese and continue to cook for an additional 3 to 4 minutes or until the bottom is toasted and the remaining cheese has melted.
6. Transfer grilled cheese onto a cutting board. Allow the sandwich to sit for 3 to 5 minutes before cutting the half and serving.