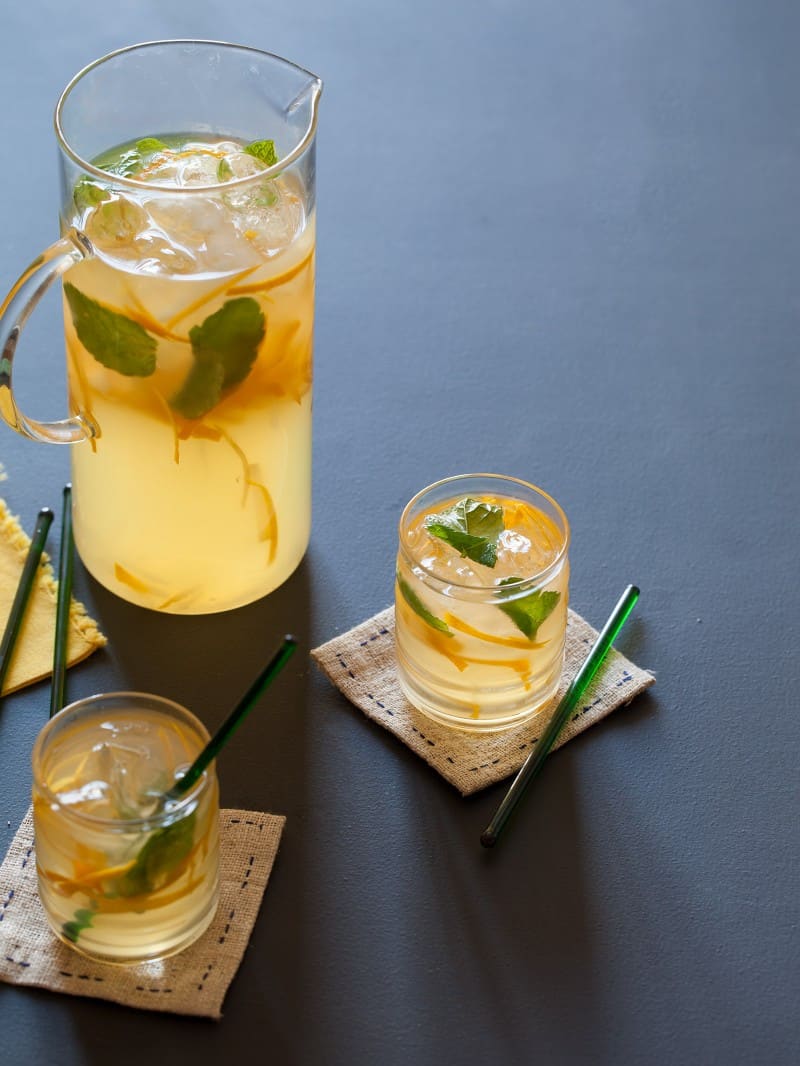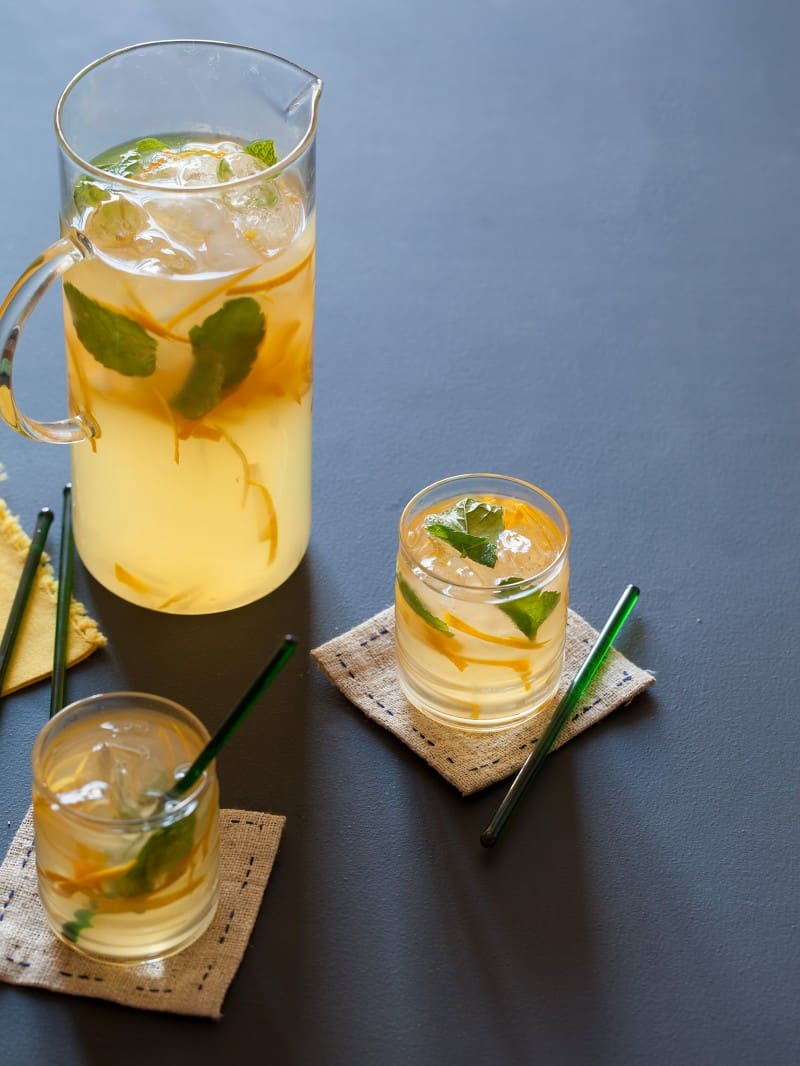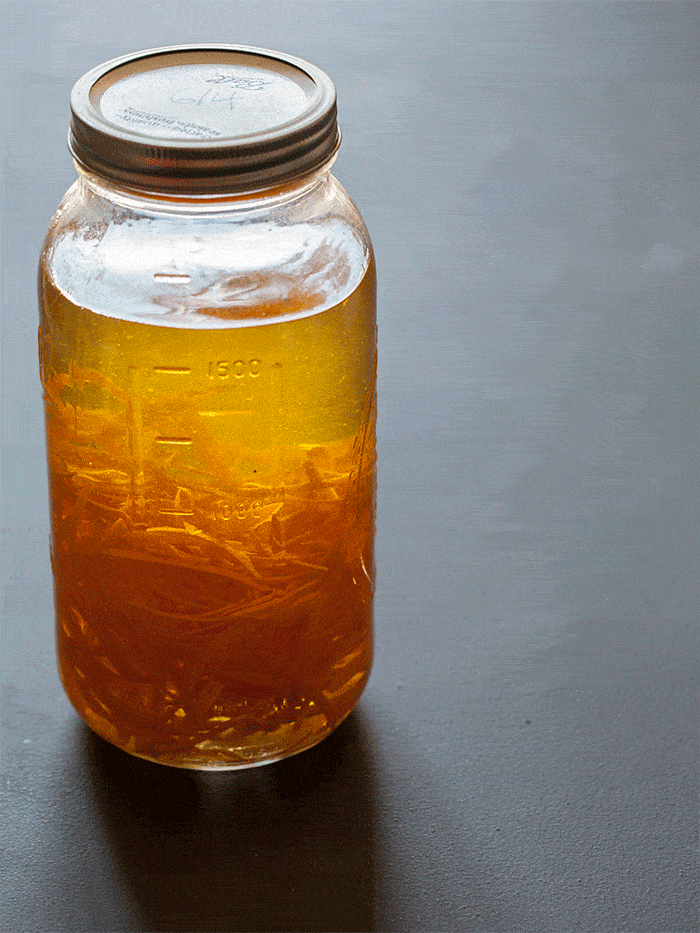 Hi Guys! So first of all can I give you all a big, fat THANK YOU?!?! The initial response to the release of our very first cookbook was amazing and it's all because of you totally kick-ass readers! So thank you, thank you, thank you! You guys really made our day!! I couldn't be more excited about Oct 9th and hope you're all pre-ordering your copies on amazon now! :)
Okay, now to today's recipe. We have arancello for you all today! Don't know what it is?? It's pretty much limoncello's less popular little sister….and absolutely delicious. The intense orange flavor that is extracted from the peels is sort of unbelievable. I'm not a vodka fan myself, but man is this good! It's still quite strong, but on a hot summer day it's perfect with some muddled mint, over lots and lots of ice! I also like adding a little arancello to mimosas to "spruce" them up. ;) Just some small tips: using the freshest oranges will get you the best results (you can extract the most oil from them) and although many people just add the large strips of peel to the vodka, I highly recommend thinly slicing the peels, like I've done above (you'll really get the most orange flavor this way). Anyway, I hope you all have a fabulous weekend and make this super, simple liqueur this weekend….so it'll be ready to go in a couple weeks! Enjoy!
xx Jenny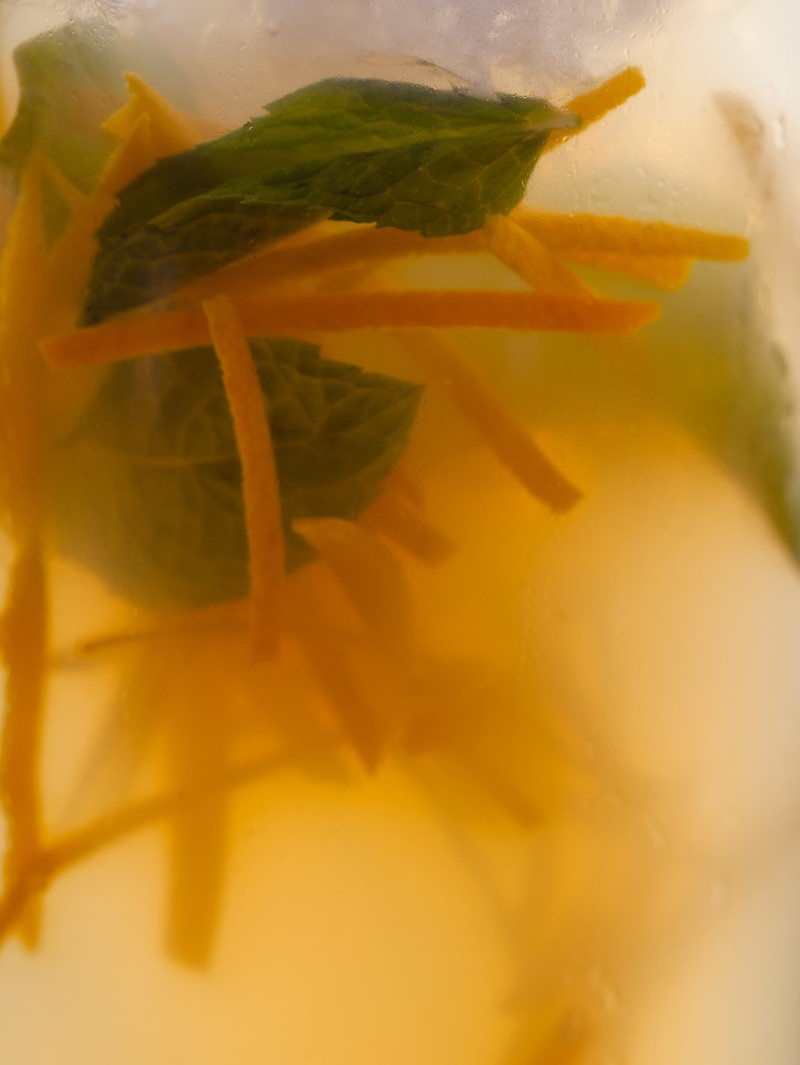 ---
Arancello
Ingredients
10

oranges, scrubbed

1

liter

good quality vodka (minimum 80 proof/40%)

2 ½

cup

granulated sugar

4

cups

water
Instructions
Peel all oranges with a vegetable peeler or knife, removing as much pith (white stuff) from the peels.

Thinly slice the peels and place into a large jar (I like to use ball jars for this).

Pour vodka over peels, seal jar and allow mixture infuse in a cool, dry place for 2 to 3 weeks, shaking the mixture once every 2 days.

After 2 to 3 weeks have gone by, make simple syrup: combine sugar and water with a pot and simmer until sugar dissolves. Set aside and cool completely.

Once simple syrup has cooled, strain vodka and orange peel mixture. Stir simple syrup into infused vodka and serve over ice with mint leaves or add a small amount to your favorite cocktail for an intense orange kick!
Calories:
243
kcal
Carbohydrates:
33
g
Protein:
1
g
Fat:
1
g
Saturated Fat:
1
g
Sodium:
3
mg
Potassium:
119
mg
Fiber:
2
g
Sugar:
31
g
Vitamin A:
147
IU
Vitamin C:
35
mg
Calcium:
28
mg
Iron:
1
mg