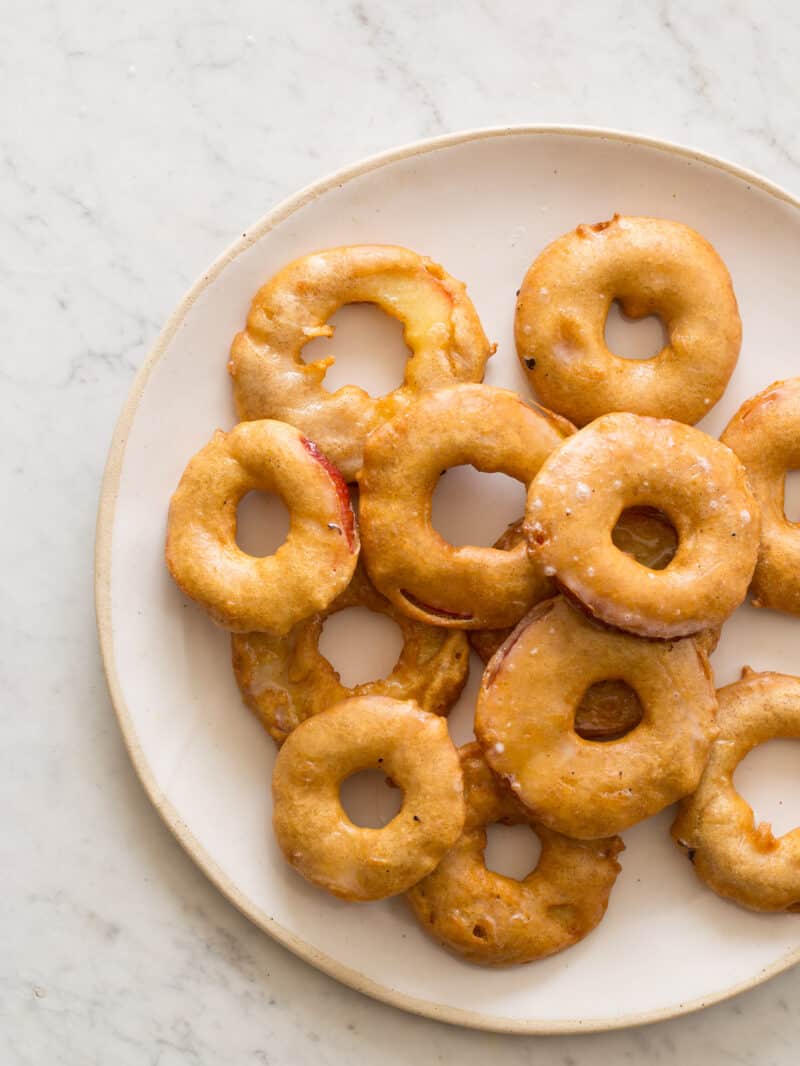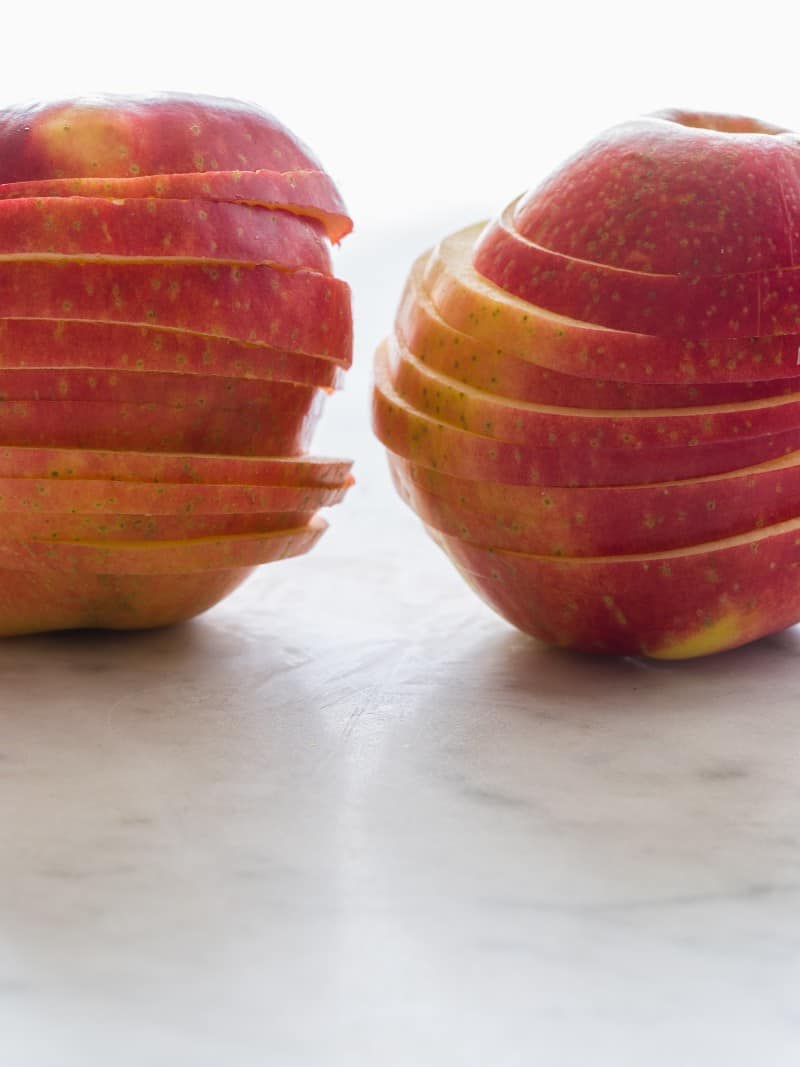 This is one of my favorite doughnut situations we have ever posted. I am very excited about it because it is what I have always wanted in an apple fritter. Let me start off first by saying that apple fritters are one of my favorite things to get at the doughnut shop. I especially flip over them if they have just been made and are still warm. There are a few things that I really don't like about some places that make them. First is too much cinnamon. Apple Fritters are not cinnamon rolls, so chill on the cinnamon please. Some places are super stingy on their apple filling. It's shocking because it most likely came from the can, like the weird apple and cherry pie filling you can get at the market. So why be stingy with it? Fill it up! I want it in every nook and cranny! That is what makes these Apple Fritter Rings perfect. The apple the dough ratio is pretty much set, so you know you're going to get warm apple in every bite. Awesome. We took a chill pill when it came to cinnamon, I think this is important. We made our glaze with real vanilla beans, so it tastes like magic. We also made these Apple Fritter Rings with Sweet Tango apples.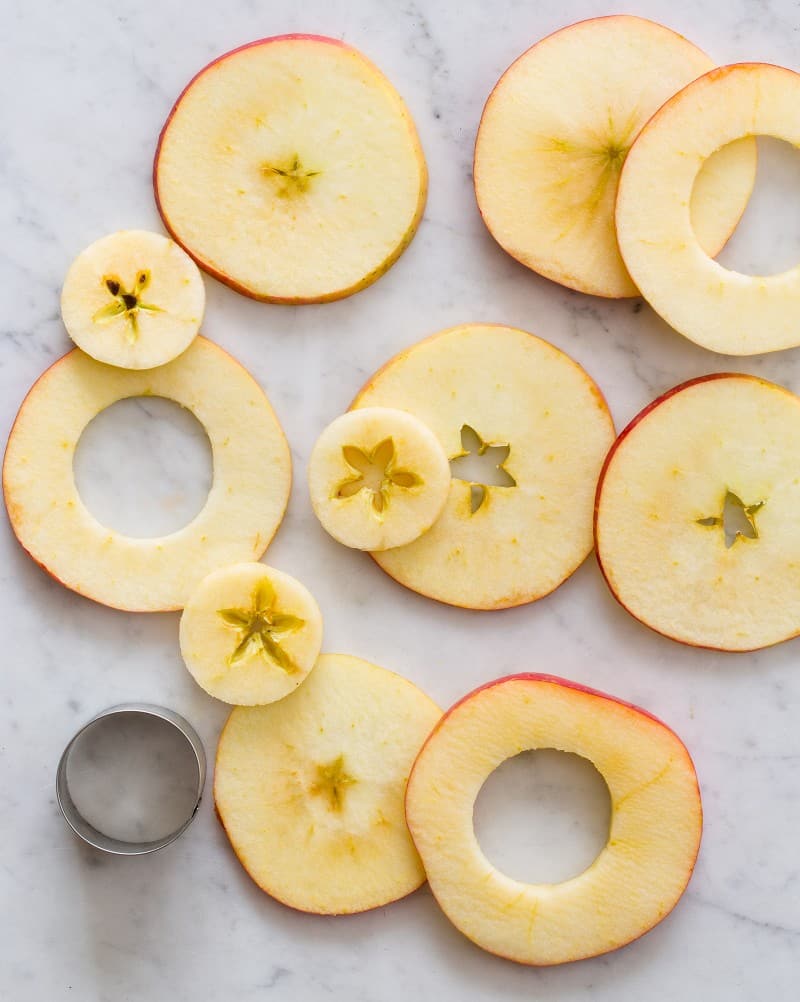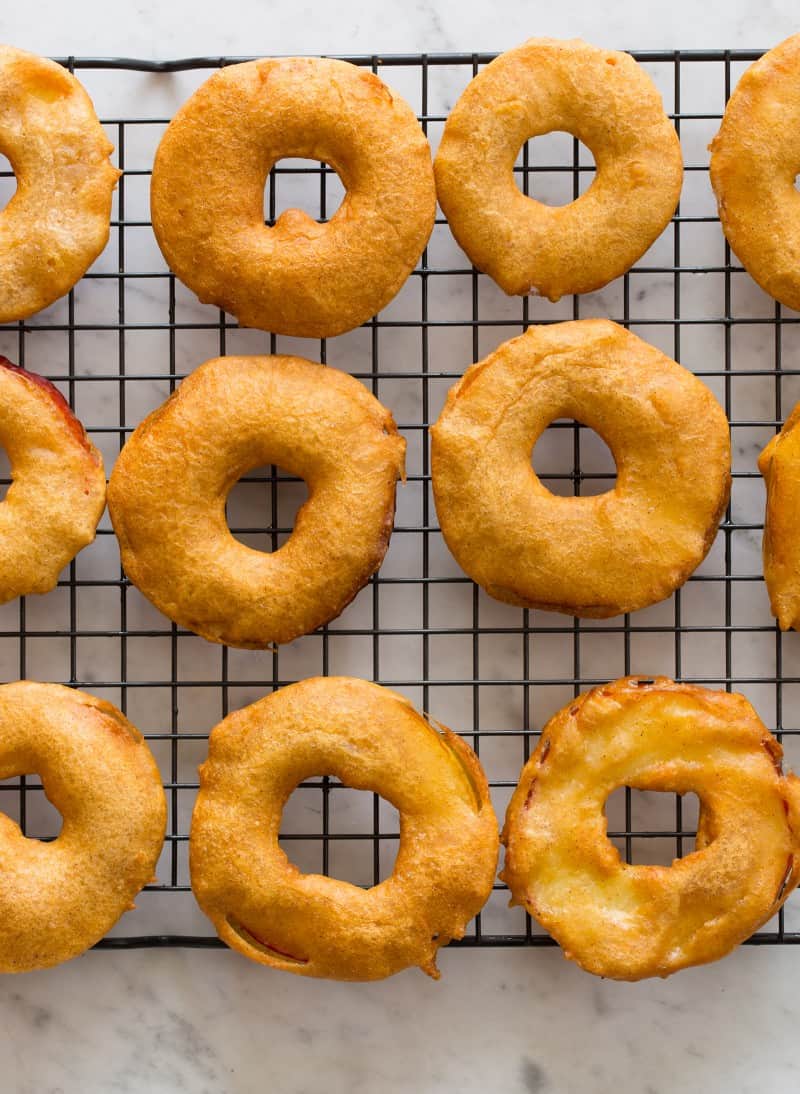 Sweet Tangos are a hybrid of Honeycrisps and Zestars. It's the lovechild of two amazing apples, so you know it has to be good. They are only available a couple of months in the fall so go out and get some right this second! These apples are so crispy and snappy, and perfect to cook with or just eat straight up.
♥ Teri
More apple recipes you might like: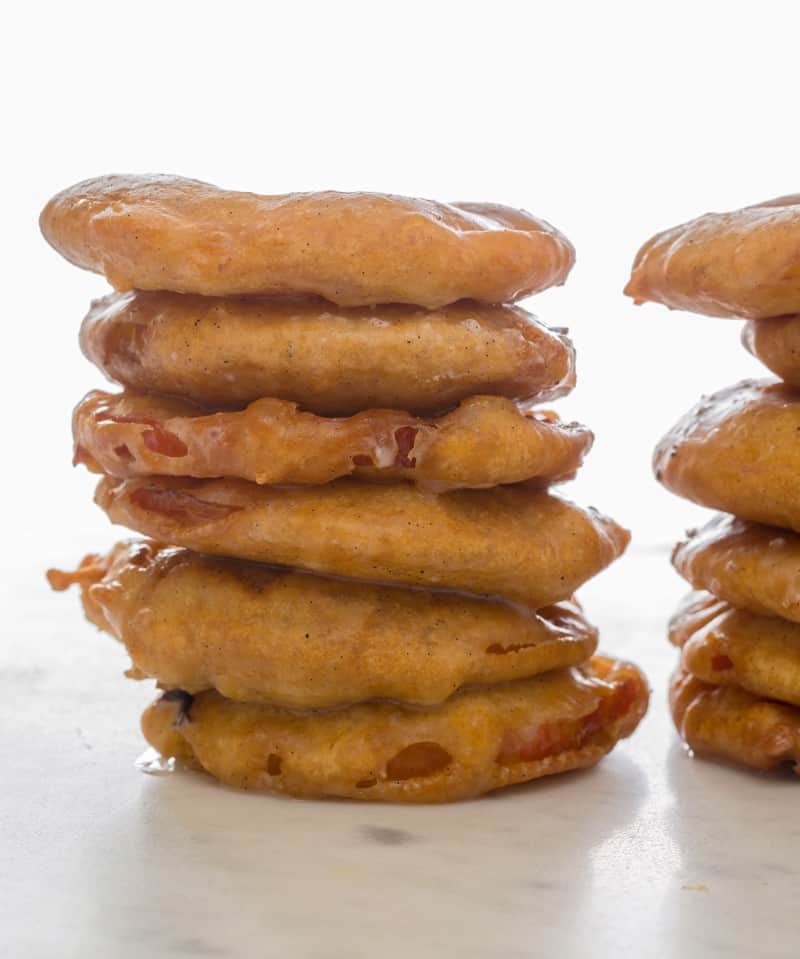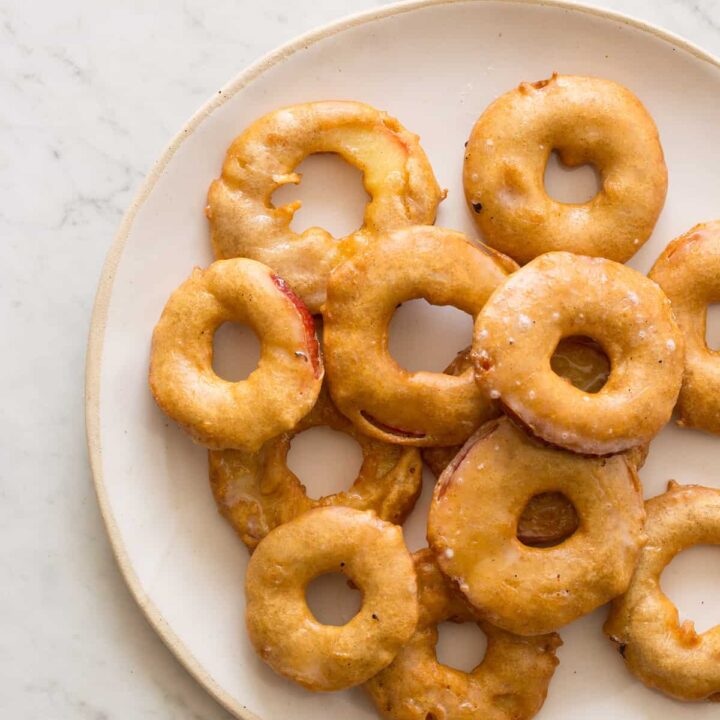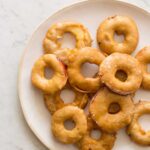 ---
Apple Ring Fritters
INGREDIENTS
3

Sweet Tango apples, cut into 1/4 inch rings and cored

juice of 1 lemon

1 ½

cups

cake flour, divded

2

tablespoons

superfine sugar

granulated is fine

¾

teaspoon

baking powder

½

teaspoon

ground cinnamon

¼

teaspoon

ground nutmeg

¼

teaspoon

salt

1

egg, lightly beaten

⅓

cup

whole milk

¼

cup

all natural (no sugar added) applesauce

3

tablespoons

melted butter, cooled
vanilla bean glaze
3 ½

cups

cups

¼

cup

whole milk

2

teaspoons

light corn syrup

¼

teaspoon

salt

caviar from 1 vanilla bean

⅓

cup

plus 2 tablespoons hot water

peanut oil for frying
INSTRUCTIONS
Toss together apple slices and lemon juice in a large bowl. Set aside.

In a large bowl whisk together 1 cup flour, sugar, baking powder, cinnamon, nutmeg, and salt. Add egg, milk, applesauce, and butter and whisk together.

Toss apple rings into remaining flour until full coated. Dip each apple ring into batter, shaking off any excess before carefully dropping into oil.

Fry fritters for 3 to 4 minutes. Flip and continue to fry for an additional 3 to 4 minutes. Remove from oil, drain onto paper towels and allow fritters to cool.

For glaze: Place all ingredients into a small bowl and stir together with a fork until fully incorporated and no lumps remain.

To assemble: Once fritters have cooled, fully dip each into the glaze, shake off any excess icing and set onto a cooling rack or parchment paper until glaze dries. Serve.
Calories:
184
kcal
Carbohydrates:
22
g
Protein:
12
g
Fat:
5
g
Saturated Fat:
3
g
Cholesterol:
48
mg
Sodium:
181
mg
Potassium:
228
mg
Fiber:
2
g
Sugar:
9
g
Vitamin A:
195
IU
Vitamin C:
2
mg
Calcium:
55
mg
Iron:
1
mg