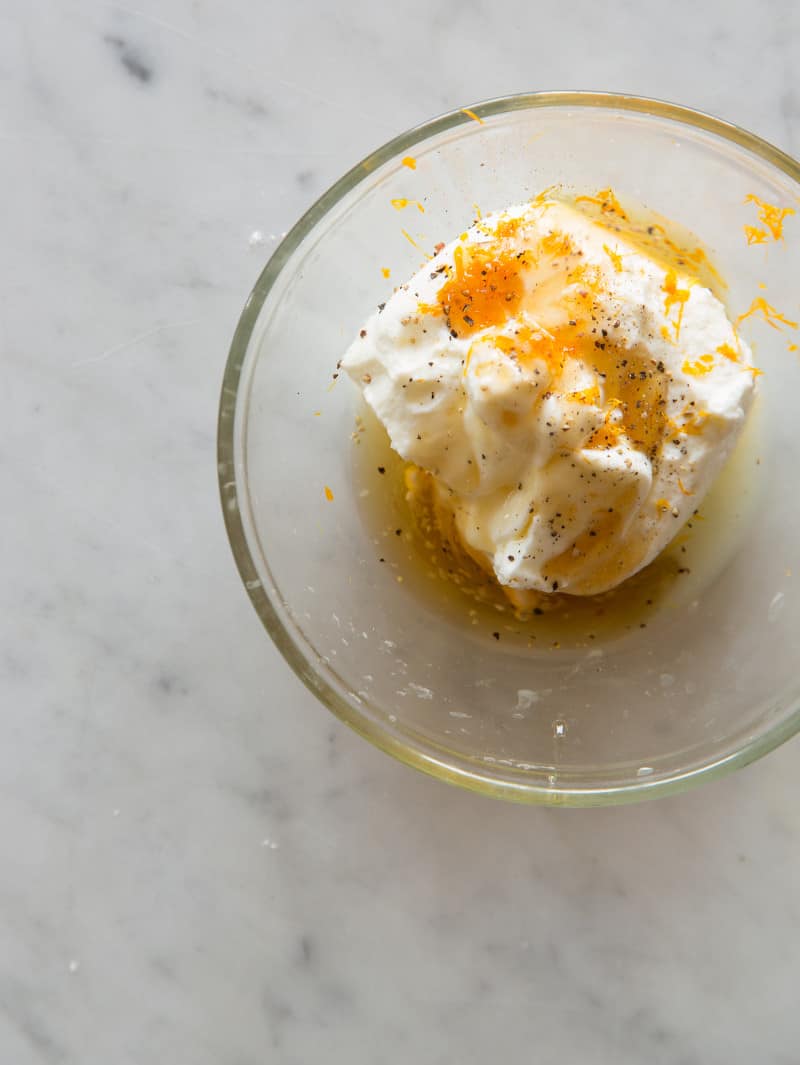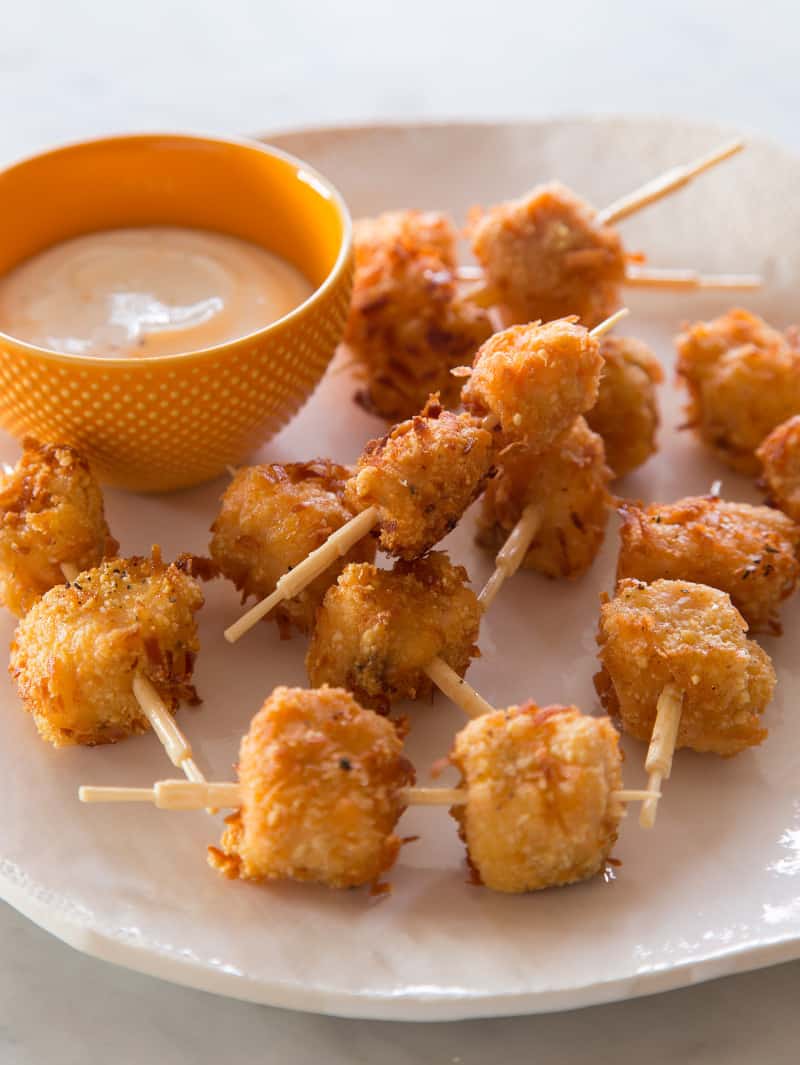 This recipe we have for you today, Almond and Coconut Crusted Salmon Bites brings me way way back to when we first launched this blog in 2011 (OMG? Can you believe it!!) and these Coconut Shrimp were on of the very first recipes we ever posted. Crazy. I still love that photo very much. I am also crushing hard on the recipe because I have a new love affair with coconut as evidence from our Coconut and Kale Smoothie we recently posted. Salmon is one of my favorite fish to eat, and when you bake these up they have such a nice crispy texture on the outside while still being buttery on the inside. They are perfect! We made these as little appetizer bites, but you could make a whole fillet like this. Enjoy guys! ☺
♥ Teri
Almond and Coconut Crusted Salmon Bites
Makes 24 bites
Ingredients:
12 ounces boneless, skinless salmon fillet, cubed into 1/2 inch pieces
1 cup all purpose flour
2 eggs, beaten
2/3 cup almond meal
1/3 cup sweetened coconut flakes
salt and pepper to taste
Meyer lemon dipping sauce:
3/4 cup Greek yogurt
2 tablespoons honey
juice and zest 1 Meyer lemon
salt and pepper to taste
cooking spray
Directions:
1. Preheat oven to 375˚F.
2. Generously season salmon cubes with salt and pepper.
3. Place flour and beaten eggs into separate shallow bowls.
4. In a third shallow bowl, combine the almond meal and coconut and mix together.
5. Dredge salmon bites in flour and shake to remove any excess. Then dip each piece into the eggs, followed by the almond-coconut mixture. Shake bites to remove any excess and season with salt and pepper.
6. Place bites onto a parchment lined baking sheet and fully coat each bite with a cooking spray.
7. Bake bites for 15 to 20 minutes or until golden brown. Remove from oven and allow bites to cool, 5 to 7 minutes.
8. Meyer lemon dipping sauce: Place all ingredients into a small mixing bowl and whisk together until smooth. Adjust seasonings and serve with salmon bites.