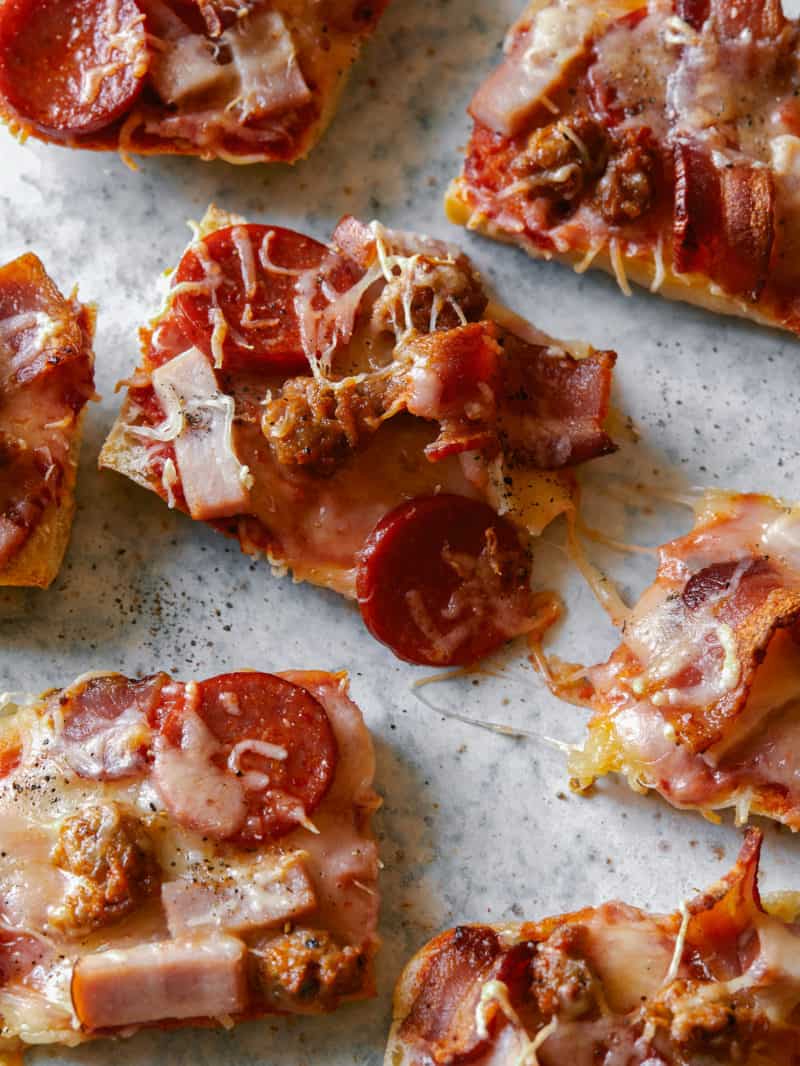 In high school I worked as a hostess at this local pizza restaurant. We had a pizza there called "The Carnivore Combo" which I always thought was both hilarious and kind of gross. It was just so loaded with meat that I felt like there were too many things going on. After finally trying it, I can see the draw for sure. They are really delicious. Definitely a grease bomb for sure, but really good. Here are our little meat lovers pizza boats, which are definitely not as meaty as others out there, but just the right amount in my opinion :)
♥ Teri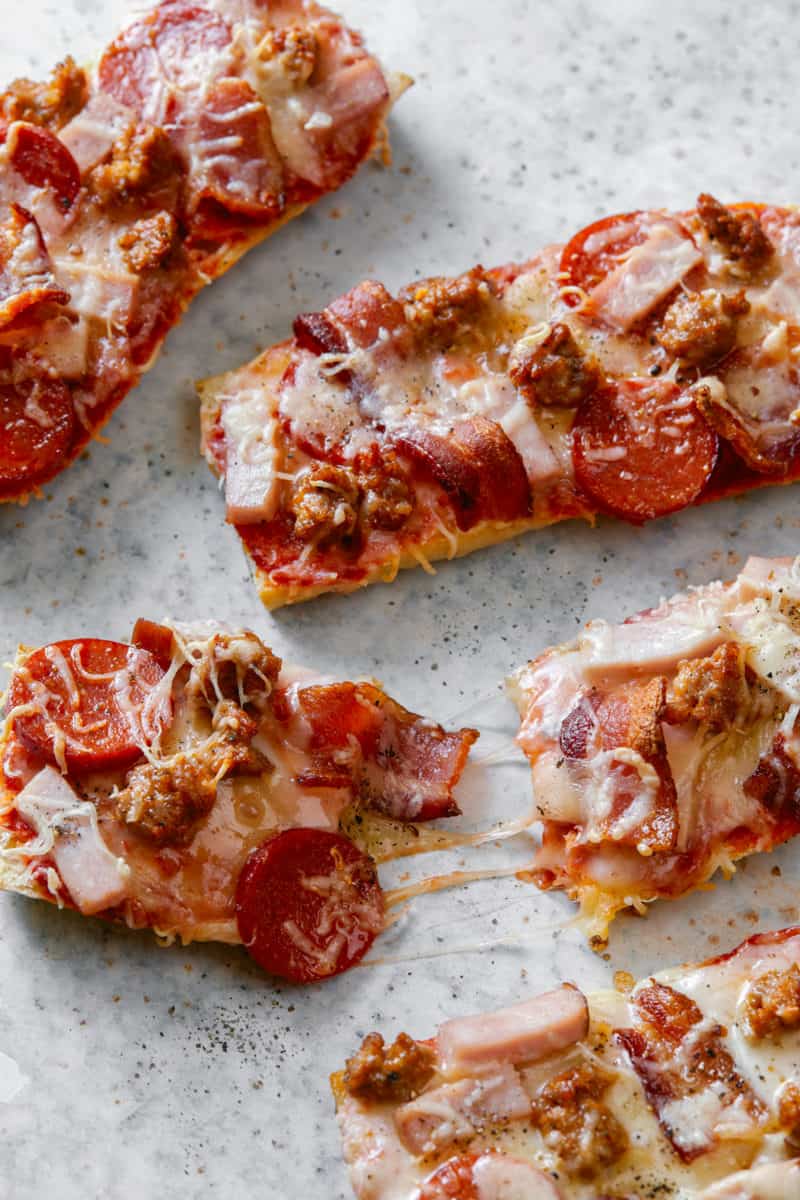 Meat Lovers Pizza Boats

Serves 1 or 2

Ingredients:
1 French (or sourdough) demi baguette, ends trimmed and sliced in half crosswise
1 1/2 cups marinara sauce
1 cup shredded mozzarella
1/4 red onion, thinly sliced
2 sweet or spicy Italian sausages, cooked and crumbled
4 ounce pepperoni stick, thinly sliced
2 ounces diced ham
2 slices cooked bacon
cracked black pepper to taste

fresh basil leaves, to garnish

Directions:
1. Preheat oven to 400˚F.
2. Place boats onto a baking sheet and spread a small amount of marinara sauce over each cut side of bread.
3. Top each boat with about 1/3 cup cheese and load each boat up with meat toppings. Sprinkle each with remaining cheese and cracked black pepper.
4. Bake for 15 to 20 minutes or until cheese has melted and the baguette has lightly toasted.
5. Remove from oven and allow boats to cool for about 5 minutes. Serve.